Taking Indoor Strategies to the Outdoor Category

  More Videos
View All Stories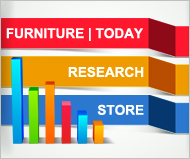 In Furniture/Today's Research Store you will find in-depth, specialized home furnishings research.
Click Here
to see more.

More Videos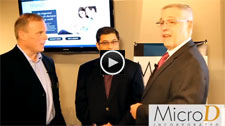 Follow our video coverage of the 2015 Winter Las Vegas Market to get the latest news and product trends. Start Watching! Coverage sponsored by MicroD.
Furniture Everyday

Bill McLoughlin

January 27, 2015

Vegas a solid show despite port issue

Last week's Las Vegas Market continued the solid momentum that many saw coming out of High Point last fall. On both the retail and manufacturer sides, reports of good fourth-quarter sales were widespread and there was ample evidence that manufacturers were investing in significant new programs based on expectations of increasing consumer interest heading into 2015. The unsettled situation at the West Coast ports, however, served as a damper on an otherwise enthusiastic market, forcing many exhibitors to reshuffle showrooms at the last minute to fill holes left by merchandise still stuck on containers. It is a situation that ...

Bedding Today

David Perry

January 27, 2015

The ancient Romans had prominent walls in their capital city where they could share their messages. In our industry, we have the walls of World Market Center buildings and parking decks in bedding's capital city of Las Vegas. Those Vegas walls had some interesting stories last week. Let's start with a declaration from King Koil, whose banner on the side of the WMC parking deck announced: "It's time to disrupt your oversaturated market of the same four brands by offering your customers something better and different." I've heard a lot of support for that view — from ...

Furniture Everyday

Bill McLoughlin

January 20, 2015

While there is no debate the Internet has changed the way consumers shop, socialize and seek out information, there remain many in the home furnishings industry who have yet to embrace it, and who are still struggling with the best way to harness its power to reach consumers where they live. In an effort to help the furniture industry identify and address some of the key challenges and opportunities created by this constantly evolving medium, the editors of Furniture/Today have reached out to professionals across the industry to answer the question: Where is the Internet taking us? It's ...
View all blogs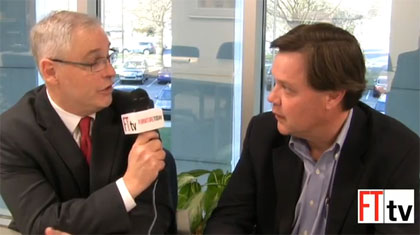 Furniture/Today Editor-in-chief Bill McLoughlin gets an update on the upcoming Casual Living Conference at the Rosen Shingle Creek Resort in Orlando, Fl. The conference, to be held February 18-20 th will feature a keynote presentation by John Moore, the marketing guru behind Starbucks and Whole Foods as well as a presentation by designer and television personality, Libby Langdon. Click to view.
50th Showtime lights up with colors, texture

At December Showtime in High Point, introductions included several key style and color focuses. Blues and reds joined purple hues, and textures added interest to go-to neutrals.
View All Slideshows
The company's newest contemporary home theater group features a raspberry leather cover. USA PREMIUM LEATHER
C-1440, C-1432
Tupelo Furniture Market

February 5, 2015 - February 8, 2015

Tupelo Furniture Market

Tupelo, Miss., US

Casual Living Conference

February 18, 2015 - February 20, 2015

Rosen Shingle Creek

Orlando, Florida, US

Malaysian International Furniture Fair

March 3, 2015 - March 7, 2015

Putra World Trade Center

Kuala Lumpur, MY
More