Top 100 stores' sales jumped 9.9% in 2012
HIGH POINT - Furniture/Today's Top 100 U.S. Furniture Stores posted a 9.9% increase in furniture, bedding and accessories sales last year as the big continued to get bigger, gobbling up market share in the midst of a slowly improving economic climate.
     It was the third consecutive annual gain for the Top 100 - a nearly double-digit increase at that - as combined sales jumped to $31.4 billion from $28.6 billion for the same companies in 2011.
     The Top 100, which Furniture/Today began ranking 22 years ago, also saw its first healthy gain in overall store count in years, up 7.3%, or 621, stores for a total of 9,137 units at year's end. Last year's Top 100 companies increased store count by 1.3%, and the figure has bobbed up and down by a similar margin since the 2008 report.
     The 9.9% sales gain in 2012 bested the 6.4% gain for the Top 100 companies on last year's list. It also outpaced the 6.3% gain in 2012 for all U.S. furniture stores, which grew furniture, bedding and accessories sales to $45.4 billion. That means the Top 100 took a bigger share of the overall furniture store market - 69% this past year, up from a 67% share for the previous year's list.
     Whether three positive sales years in a row turns out to be the beginning of a long-term trend remains to be seen, but the nation's largest furniture chains appear to have washed out their weakest former members and definitely are benefiting from the rebound in the housing market and other turns in their favor.
     "The bigger players continue to lever not just their advertising clout but also their access to goods globally, and that's made it more difficult to compete; that's why they continue to gain share," said Jerry Epperson, industry analyst and managing director of Richmond, Va.-based Mann, Armistead & Epperson.
     "We're telling our friends who compete with them, not to try to do better than they do; go after things they don't do. Don't carry the same things they do and expect to be able to sell it cheaper. That's not going to happen."
     Another sign that cream is rising to the Top 100 is the growing number of companies on the list that are enjoying sales increases. Eighty-three of the retailers on this year's list posted sales gains in 2012. That's up from the 76 companies with sales increases on last year's Top 100 and 71 companies the year before. Four companies had flat results this time and 10 posted sales decreases.
     The gains came despite only a slight increase in the number of companies that were in expansion mode. Some 42 retailers on the list increased their store count in 2012, compared with 41 companies that grew on the previous Top 100. Thirty seven retailers on this year's list reported no change in store count, while 20 companies cut their store counts.
     No. 6
Mattress Firm
was the only retailer to grow its store count by triple digits (up 360 stores, with 118 of them coming from new expansion and 242 through acquisition). Mattress Firm also had the greatest net sales gain, growing sales by $336.8 million to $1.2 billion.
     Eight other companies posted double-digit store count gains - six of them also bedding retailers - compared to three with double-digit gains last year.
     "Mattresses, which have just done phenomenally well for the last two years, we suspect will be a bit flatter this year and that certainly was born out in the first quarter," Epperson said, noting that the latest numbers from International Sleep Products Assn., showed a slight increase in innerspring sales but a decline in non-innerspring business, something he hasn't seen in years.
     "The big issue is we're seeing discounting in non-innerspring units," he said. "What bothers me is that's been the golden goose," which led to bigger tickets and increased traffic even through the recession, "and if we start with discounting in those categories I'm not sure it's good for the health of everybody."
     The cutoff for making the Top 100 ticked up again - this time to an even $40 million for newcomer LoveSac, a Stamford, Conn.-based retailer and manufacturer of modular and alternative upholstery. In making its grand entrance, LoveSac also posted the largest percentage sales increase on the Top 100 - up 48.1%, as the company added six stores for a total 49 stores.
     For a lucky seventh year in a row, the
Ashley
Furniture HomeStores network of licensed and company-owned stores was No. 1 on the list as sales increased 9.6% to $2.9 billion. The company and its dealers added a combined 28 stores in 2012 to end the year with 462 U.S. showrooms. The HomeStores network also had the second best net sales gain, growing by $258 million.
     As always, Furniture/Today adjusts combined sales and store count information for
Ashley
and other dedicated store networks in the Top 100 to avoid double counting in cases where both the store networks and their separate licensees make the list.
     Many of the independent retailers who operate HomeStores as either their sole business or in addition to multi-line stores reported some of the best percentage sales gains on the Top 100 this year. They included No. 47 Regency Furniture, up 39.2%; No. 57 Big Sandy Superstore, up 33.3%; No. 67 Broad River Furniture, up 28.5%; and newcomer No. 82 Phillips Home Furnishings, up 20.5%.
     Other HomeStores operators with top percentage sales gains included No. 30 Hill Country Holdings, up 19.5%; No. 54 Crest Furniture, up 16.1%; No. 42 Furniture Mart USA, up 16%; and No. 96 Wellsville Carpet Town, with a 14.6% sales gain.
     The Top 10 companies on this year's list outpaced the combined Top 100 with a 12.2% sales gain to $15.6 billion. They also combined for the second best percentage sales growth in units of any Top 100 subcategory, adding 495 stores for an 11.8% increase. (Only the bedding specialists beat them with 18.5% growth in store count.)
     The bulk of the Top 10's store growth came from three players - Mattress Firm, which added 360 stores; No. 9 Sleepy's, which grew by 86 stores; and
Ashley Furniture
HomeStores, up 28 units.
     La-Z-Boy Furniture Galleries, which fell out of the Top 10 last year, pushed back to take the No. 10 spot with a 10% gain in sales to $902 million.
Mattress Firm
bounded up to No. 6 from No. 10 last year. In addition to having the greatest net sales gain of any Top 100 company, the bedding giant had the best percentage sales gain among the Top 10 - up 40.5% to $1.17 billion.
     American Signature fell from the No. 7 spot on last year's ranking to No. 12 with estimated sales down 6.8% to $900 million.
     Outside of this, the moves among the Top 10 were small. No. 3 Williams-Sonoma traded ranks with No. 4 Rooms To Go. Pier 1 Imports climbed to the No. 7 spot, while Raymour & Flanigan moved down two notches to No. 8.
     In addition to LoveSac and Phillips Home Furnishings, there were four additional newcomers to the Top 100 this year, including No. 68 Mattress Warehouse. The privately held Frederick, Md.-based bedding specialist posted an estimated $85 million in 2012 sales at its 156 stores throughout Delaware, Maryland, North Carolina, Pennsylvania, Virginia, West Virginia and Washington, D.C.
     Also new to the list is No. 83 Bob Mills Furniture, the Oklahoma City-based retailer that is on the move now with five stores in Oklahoma City and Texas and estimated sales last year of $60 million. The family-owned retailer plans to open two more stores this year, including its first in Waco, Texas.
     No. 91 Dearden's joined the Top 100 this year with estimated furniture, bedding and accessories sales of $50 million in 2012. The Los Angeles- based, family-owned, credit oriented retailer has nine stores in Southern California.
     Johnny Janosik jumped back into the Top 100 at No. 99. The four-store Laurel, Del., retailer posted estimated sales of $40.7 million for a same store- sales increase of 8.5%.
     Two former Top 100 companies, Coconut Creek, Fla.- based Carls and Knoxville, Tenn.-based Knoxville Wholesale Furniture, are moving to Furniture/Today's Beyond the Top 100 list this year.
     Marlo Furniture, No. 100 on last year's list, is now part of Regency Furniture, and Mattress Giant, formerly No. 36, was largely acquired by Mattress Firm and Sleepy's.
     The two other former Top 100 companies no longer on the list are out of business - Linder's Furniture and Room- Store of Richmond, Va.
     Outside of a few of the newcomers leaping into the Top 100 ranks, the most notable jumper up the list is Big Sandy Superstores. The Franklin Furnace, Ohio-based retailer moved up 15 places to No. 57 as furniture, bedding and accessories sales increased 33.3% to an estimated $100 million.
     Big Sandy benefited from a net seven-store expansion, thanks to a new partnership with Stevens Point, Wis.-based Furniture & Appliance Mart, which operates multi-line stores, clearance outlets and Ashley Furniture HomeStores. Big Sandy closed three of its own smaller stores in West Virginia.
     Two other notable rank jumpers are No. 67 Broad River Furniture, up 11 places, and No. 47 Regency Furniture, up 10 places. Charlotte, N.C- based Broad River operated 15
Ashley
Furniture HomeStores at year's end and grew sales 28.5% to $85.3 million. This came even though the retailer closed its two multi-line Savvy Spaces stores.
     Regency, which operates multi-line Regency and Marlo Furniture stores (acquired last year) as well as Ashley Home- Stores, grew sales 39.2% to $135 million.
     More signs that business is continuing to improve came in the form of better results in two of three store performance categories.
     The median sales per square foot for the Top 100 jumped to $232 this past year based on 41 company estimates. That beat the $225 median for last year's Top 100, a number that had ended a multi-year performance slump in the category. The most recent number was just one dollar shy of the $233 median for the Top 100 companies in 2009 (based on 2008 sales).
     No. 11 Sleep Number, formerly
Select Comfort
, repeated once again as sales-per-square foot champion, averaging $1,324 (up from $1,135 in 2011). As always, No. 49 Gallery Furniture was not too far behind with average sales per square foot of $1,104.
     Newcomer LoveSac had the third best average sales per square foot performance at $816, followed by No. 25 Room & Board ($800) and No. 4 Rooms To Go ($700).
     Median stock turns also improved slightly for the Top 100, increasing to 6.8 turns from 6.3 turns for last year's list. This year's results were based on 24 estimates.
     Two Ashley Furniture Home- Stores licensees were at the top of the heap in this category. No. 30 Hill Country Holdings, with HomeStores in Texas and Washington, was the leader, turning inventory an average of 22 times. No. 98 KHF Holdings, with five HomeStores in greater Louisville, Ky., and Indianapolis, was next with a turn rate of 19.2 times. Other standouts in the performance category included No. 72 The RoomStore of Phoenix (12.5 average turns) No. 52 Bernie & Phyl's Furniture (12.3) and Sleep Number again (12).
     Median gross margin for the Top 100, with 19 estimates, held steady for the third consecutive year at 47%. Sleep Number, a perennial leader here, turned in the best performance again with a 63.8% average gross margin. No. 7 Pier 1 Imports repeated as second best with an average of 59.3% and newcomer LoveSac grabbed the third best performance with an average gross margin of 56%.
     Others making a strong showing in the category included Hill Country Holdings (54.7%); No. 84 EBCO, the Phoenix-based La-Z-Boy Furniture Galleries licensee (53%); and No. 17 Havertys (52.5%).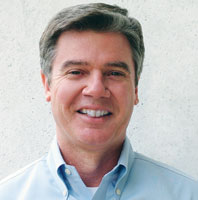 Clint Engel
|
Senior Retail Editor, Furniture Today
cengel@furnituretoday.com
Related Content By Author
RSA Insights & Intelligence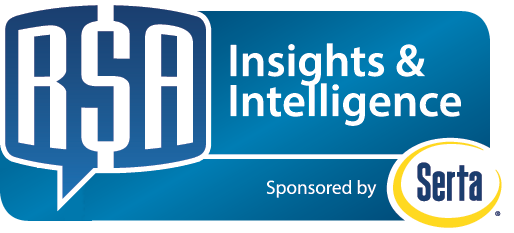 RSA Insights & Intelligence gives you, the retail sales associates, critical intelligence and insights. We make it easier for you to sell by providing actionable tips and key takeaways you can and should use for every sale. Check out our latest two articles:
* How to use an implied close
* The low cost of mattresses