NAD recommends Tempur-Pedic drop certain advertising claims
NEW YORK — The National Advertising Division has recommended that Tempur-Pedic modify or discontinue certain advertising claims for the company's premium memory foam mattresses.
NAD is an investigative unit of the advertising industry's system of self-regulation. It is administered by the Council of Better Business Bureaus.
The claims at issue were challenged by Serta, a competing maker of mattresses, including gel-infused memory foam mattresses.
Serta challenged Tempur-Pedic's claims that its beds "sleep cooler" than other mattresses and that its materials provide unparalleled cushioning and support compared with other memory foams, in particular Serta's gel-infused memory foam.
Serta also took issue with claims that Tempur-Pedic's foam is more durable and more proven than other foams and that traditional coil spring mattresses lose the ability to return to their original shape. These claims are made on the advertiser's website, on retail point of purchase signage, in trade materials, and in national television commercials, NAD said.

As support for its "sleep cooler" claims Tempur-Pedic submitted "microclimatic tests" performed by the Ergonomie Institut Munchen, an independent testing lab in Germany.

NAD noted in its decision that Tempur-Pedic "undertook a rigorous study to substantiate its advertising claims." However, NAD determined that the testing was problematic in several respects and that the advertiser's evidence was not sufficient to establish a reasonable basis for claims that its mattresses have been proven to sleep "cooler" than Serta's.
NAD recommended that:
• Tempur-Pedic discontinue such claims, including "Cooler than the competition. Testing Proves Tempur-Pedic Beds Sleep Cooler than iComfort Beds," and an associated bar graph with the explanatory claim: "In independent tests designed to measure heat generated and retained during a seven-hour period, Ergonomie Institut München, a TUV approved lab, proved Tempur-Pedic beds sleep cooler than the competition."

• Tempur-Pedic modify the phrase "unique ability to react continuously to your body's unique shape, weight and temperature" to more clearly refer to the unique process by which Tempur material reacts to the body of a sleeping individual and avoid conveying the unsupported message that it is the only foam that has the ability to react to a sleeping individual's shape, weight, and temperature.

• The claim "unparalleled cushioning and support for all night comfort" be discontinued, and that the claim, "No other mattress can match our TEMPUR material in delivering your best night's sleep," as it appeared in the context of the advertising at issue, be discontinued.

• Tempur-Pedic modify the claim: "Other companies buy generic memory foam off the shelf ... gel foam mattresses simply add gel either as a top layer or by infusing the memory foam with gel" to avoid conveying the unsupported message that the advertiser's competitors all use inferior "generic" foam product in their mattresses.

NAD noted that Tempur-Pedic discontinued certain challenged claims, including claims related to "generic" memory foam, which NAD found necessary and proper, given that the advertiser chose not to provide NAD with substantiation for the claims. The advertiser said that its decision to withdraw such claims was based solely on a balancing of the expense of defending the claims, against the benefit of making them.

Tempur-Pedic, in its advertiser's statement, took issue with NAD's findings, but said the company is a "strong supporter of the self-regulatory process and appreciated the opportunity to participate in the NAD process. Accordingly, Tempur-Pedic will take the NAD's recommendations into account with respect to our future advertising."

Related Content By Author
Furniture Retail Solutions

Over the past year, our editorial team has been on the road, studying retail – what's working and what challenges even the most established retailers face. Born from these studies is Furniture Retail Solutions – a multi-part series addressing common problems retailers face. Read our first two articles:
* Ergomotion increases retailer's profit potential with Motion Bedroom Furniture
* REM-Fit, by Protect-a-Bed, Outlines the Benefits of a Brand Store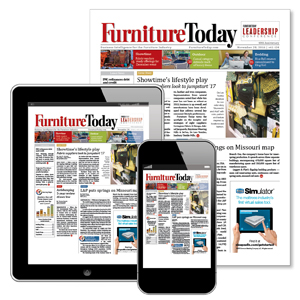 See the digital edition of Furniture/Today, which allows you to flip through the pages, click on any underlined area to visit a website or send an e-mail, search to find content in the magazine, or share pages with your friends. See the latest issue!