Market organizers mulling date change
TUPELO, Miss. - After several exhibitors expressed dissatisfaction with the most recent market's dates (Feb.28-March 3), organizers said they are considering scheduling next year's market in January to get a head start on the "tax season" for furniture retailers.
     Market President Kevin Seddon said some exhibitors encouraged market staff members to have future shows in early or mid-January so that dealers could have more product in place by the time tax refund checks get in consumers' hands.
     Tax refunds are key first-quarter sales driver, and many buyers - especially those from small and midsized retailers - can't afford to leave their stores because traffic is so brisk.
     Although most exhibitors said showroom traffic this time was slightly ahead of recent Tupelo markets, several said last-minute cancellations hurt attendance.
     "Several of our reps had dealers call them (the week before the market opened) and say they wouldn't be here because they didn't want to leave their stores," said Jerry Marlin, vice president of merchandising and marketing at upholstery producer Prime Designs.
     Marlin was among the exhibitors who urged the market to shift the dates to early January - show dates that were used by the once-thriving Dallas furniture market.
     "We are doing our due diligence to determine which dates in January might be best and how we will proceed," said Seddon. "We will publish or announce the dates very soon."
     The next Tupelo market will take place Aug. 15-18, and Seddon said he is not aware of any requests to change the August show dates.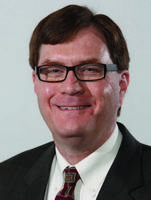 Larry Thomas
|
News Editor, Furniture Today
lthomas@furnituretoday.com
Related Content By Author
Amazon looming, Consumer Confidence shocker and more

More Videos