Wood furniture sources see more call for domestic
This bedroom is part of Vaughan-Bassett's American Journey collection. It is made with solid oak and is shown here in a dark tobacco finish.
HIGH POINT - Wood furniture producers say they are benefiting from increased demand among retailers and consumers requesting U.S.-made furniture.
     But pinpointing a specific reason for that demand is difficult given the diversity of consumers and types of furniture available in the market.
     Some shoppers may purchase a domestic bedroom or dining room because they like supporting U.S. manufacturing. But more often than not, that decision is more likely due to what U.S.-made represents in the marketplace.
     Many producers are seeing demand not just for custom finishes, sizes and hardware options, but also because of their proximity to the customer. Vaughan-Bassett, for example, a leading lower middle to middle-priced bedroom producer, ships goods in multiple finishes in a week or less from the time of order. Others have lead times of several weeks, depending on the complexity and size of the order.
     U.S. producers welcome the shift in attitude they are seeing in the market.
     "Three to five years ago, when I told people I was a U.S. manufacturer, they looked at me with a sense of puzzlement, disdain, or just felt sorry for us," said Gat Caperton, president of solid wood bedroom, dining room and occasional furniture producer Gat Creek Furniture "I was almost apologetic telling people I was a U.S. manufacturer. They felt I was doomed to failure."
     Now, he said, the attitude is different, with people "looking to you with appreciation and even praise," he said. "This Made in America revival has been absolutely critical to our business and important to our country as a whole. We appreciate and feel fo
The Aspen dining set by Simply Amish is a Shaker/Arts & Crafts-inspired group that is shown here in solid cherry. The company also makes furniture available in several other solid wood species including quarter sawn white oak, hard and soft maple, hickory, walnut and red oak.
rtunate people see the value in buying American products again."
     Caperton noted that sales have grown at an estimated 10% a year starting in 2010, which has the company's sales approaching what they were about four years ago.
     Sales so far this year at Simply Amish, a solid wood furniture producer that primarily sources from Amish workshops and factories in Illinois, are on track to exceed its sales in 2008, its best year on record, said Kevin Kauffman, co-founder and owner.
     Vaughan-Bassett said its sales were up 8% in 2011 and that the company is on track to grow 14% this year. Doug Bassett, chief operating officer, attributes this to the emphasis its dealers are putting on Made in America products.
     "For years we were trying to sell the (domestic) concept to our retailers, and it was a little like trying to push water uphill," Bassett said. "In the last two years, it has been our dealers telling us how important Made in America is. They are being driven to this by the consumer, who has embraced Made in America, and we have been a beneficiary of that."
     The company is undertaking a major expansion of its Galax, Va., manufacturing facilities, including the retrofit of a former Webb Furniture plant next to its main plant. The $9 million to $10 million project will boost its capacity by 50%.
     "We were at capacity and we needed to increase capacity for the growth we are experiencing right now, and to cover the anticipated growth over the next two to three years," Bassett said, noting that prior to the expansion, it had to hire temporary workers and pay overtime to meet demand.
     "We were doing things that, frankly, made us less efficient," he said. "This expansion is allowing us to run in a much more efficient way, which will lower costs and keep our pricing steady."
     Not every wood furniture producer has been as successful. Solid wood bedroom specialist Linwood Furniture, which has produced furniture for Century's Bob Timberlake line, filed for Chapter 11
The Raffaele wall unit is made by Arthur W. Brown, a Long Island manufacturer of upper middle-priced unfinished home office, home entertainment and bedroom furniture. Shown here in a black finish that is handled by an outside vendor, it is available in maple and oak solids and veneers and also has several varying crown and molding styles ranging from Shaker to Federal.
bankruptcy protection in March and planned an early August sale of its assets to stay in business.
     Brown Street Furniture and sister case goods producer Vermont Tubbs ceased operations this summer due to a lack of capital needed to keep running the businesses. Officials are now trying to raise capital to resume operations in the fall.
     Imports also remain the core of the case goods business, despite some minor increases in domestic shipments. According to the 2012 Residential Furniture Forecast published by Richmond, Va.-based Mann, Armistead & Epperson Ltd., imports represented 64.7% of wood furniture shipments business in 2007 and rose to 70.6% in 2010.
     In 2011, the figure fell slightly to 69.8%. The report goes on to project slight decreases in wood furniture imports from 2012 to 2016, but the figure is expected to hover in the 69.5% area.
     The increase in demand for domestic goods also has not led to widespread job increases. If anything, the job losses have slowed to some degree, but officials agree that many wood furniture jobs won't be coming back, due in part to increasing efficiencies at the plant level.
     Such efficiencies have helped keep U.S. wood furniture plants competitive against their Asian counterparts in recent years. The efficiencies also could help guarantee future success, particularly in light of rising labor costs in China and the high costs of shipping finished goods to the U.S.
     An August 2011 report by the Boston Consulting Group states that wage and benefit increases of 15-20% a year at the average Chinese fact
The Audrey extension table by Copeland Furniture is solid walnut. The table retails at $2,700 and the chairs are each $750.
ory will "slash China's labor cost advantage over low-cost states in the U.S. from 55% today to 39% in 2015 when adjusted for the higher productivity of U.S. workers."
     It also says, "For many goods, when transportation, duties, supply chain risks, industrial real estate and other costs are fully accounted for, the cost savings in manufacturing in China rather than in some states will become minimal within the next five years."
     The report acknowledges that some goods will continue their shift to other countries such as Vietnam, Indonesia and Mexico, but that their ability to absorb higher end manufacturing that would otherwise go to China will be limited by inadequate infrastructure, the availability of skilled workers as well as political and intellectual property risks.
     A report by the Hackett Group released this past May found that the cost gap between the U.S. and China has shrunk by nearly 50% over the past eight years, and is expected to stand at just 16% by 2013. The report noted that the trend is driven by rising labor costs in China, as well as rising fuel prices globally.
     For case goods manufacturers that are still in business, such factors help drive demand for their products. Their capabilities also often offer consumers customized goods that can't be produced in Asia, at least in a timely fashion.
     And while case goods producers are far fewer in number than their import competition, there is still a variety of U.S.-made bedroom and dining room furniture available at different price points. Vaugha
Gat Creek's breakfast table is made with sustainably harvested solid black cherry and shown in a Heritage Russet finish, one of a dozen available in the line.
n-Bassett offers perhaps the best example of domestic bedrooms at middle price points. Four-piece veneered sets retail from $1,499 to $2,199, while comparable solid wood offerings retail from $2,199 to $3,199.
     Resources such as
Ashley
, Standard Furniture, Sandberg Furniture and Harden Manufacturing offer promotionally priced bedrooms made with paper laminates. These groups tend to be available in one specific finish, although companies like Sandberg offer higher end looks with high gloss finishes that mirror fancy face veneers and faux marble looks on the tops of cases and bed posts.
     Company President and CEO John Sandberg said his company offers bells and whistles that can't be found elsewhere in the market at or near his price point, domestic or import. As a result of his manufacturing capabilities, he is seeing increased demand.
     "From what we are hearing, if given a choice between two groups, they (consumers) do want to try to buy in America and support our economy," Sandberg said, adding that retailers also like being able to purchase from a domestic supply chain with less disruption and shorter lead times. "We try to tag everything we have out there in the field as made in the U.S."
     At the other end of the domestic wood spectrum are upper middle priced to higher-end priced goods. Among those offering upper middle-priced case goods are resources such as Copeland Furniture, Gat Creek and Lincolnton Furniture, a new case goods company started in 2011 by former Cochrane Furniture executive Bruce Cochrane. Others in this price realm include Kincaid, American Drew, Cambridge Mills and Jasper Cabinet.
     Higher end domestic bedroom and dining room furniture producers include E.J. Victor, Harden Furniture, Century Furniture, Councill, Stickley and Henkel-Harris.
     Tim Copeland, CEO of s
Belladonna Palace is one of Sandberg Furniture's oldest collections and is still selling well, according to company president and CEO John Sandberg. It is also one of its higher priced groups, retailing at $1,399 for a four-piece set. It is shown in a bisque oak finish and has faux granite tops in the company's premier Ultra Gloss finish on the bed posts and case pieces.
olid wood bedroom and dining room producer Copeland Furniture, said his company never positioned itself as a high volume, low cost producer.
     "We are more of a special brand with a more sophisticated contemporary and modern styling that is targeted toward a younger customer," he said.
     In addition to styling, he said the company has been successful based on its ability to provide case goods in different wood species and different finishes. It also prides itself on its ability to communicate with customers and provide them product quickly with lead times ranging from four to five weeks. It hopes to sharpen these even further down to as little as two or three weeks, Copeland said.
     "If we want to play to our strengths as a domestic producer, that is where we have to end up," he said.
     Retailers interviewed for this story said they have seen some increased demand for domestic goods.
     "There are some people asking for it, but we haven't seen a huge outcry for it," said Alan Kramer, a vice president of merchandising for Houston-based Star Furniture. "We are trying to do as much as we can that makes sense for us.... But it is still pretty limited in terms of what is out there and what is available to us. We continue to look, but there are not too many options."
     Ed Basore, a case goods and bedding buyer at Bellwood, Pa.-based Wolf Furniture, said domestic case goods have become a much more important part of the store's overall business. Its mix includes wood furniture built by the Amish in neighboring Ohio.
     "We have always tried to strive to offer more domestic stuff than most retailers our size," he said, noting that customers like to buy furniture made in an area near where they live. "I still think there is a big market for customers that want to buy domestic solid wood furniture that is custom made."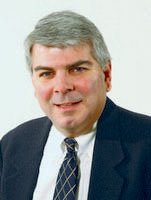 Thomas Russell
|
Associate Editor, FurnitureToday
trussell@furnituretoday.com
Related Content By Author