After 43 years, Jim Kittle's retiring.
Retail Editor 8, September 10, 2010
INDIANAPOLIS - Jim Kittle has some catching up to do.
      His brother, John, at 65, is a year younger but has already been retired a dozen years. Now it's Jim's turn.
 
Jim Kittle
     The Top 100 company announced a management transition in January and this summer, it's becoming official. Kittle announced his retirement to the industry and the community through a retirement sale event that has helped the 14-store retailer buck economic trends with continuing doubledigit sales gains. For the record, Jim Kittle is still chairman and still coowner of the business with his brother. He's often in the office for an abbreviated workday, but he's not running anything.
      "And I don't have to," he said in a telephone interview from his Indiana home, adding that the business is in the capable hands of President and CEO Eric Easter with guidance from Kittle's veteran and Vice Chairman John Durkott.
      In the more than 40 years Kittle has been involved with the business - which his grandparents started in 1932 - he has watched a small downtown store doing about $3 million in sales a year grow into one of the country's largest furniture store chains with 14 stores and sales of $63.6 million in 2009.
      It wasn't the retailer's best year by far, but recent changes - including a repositioning of its marketing message and merchandising mix - have helped push the company that much closer to its glory days of about a decade ago. And it's doing so in the midst of relentlessly lousy economic climate.
'Perfect' time to go
      Kittle said his decision to retire is "perfect timing." He had just returned from Charleston, S.C., where he was helping his daughter Kenzie, his youngest, settle in at the College of Charleston, where she's a freshman.
      "We're becoming empty nesters," he said. "I have a place in Sarasota (Fla.) where my brother is and I'm planning on spending more time there."
      Kittle will still come to furniture markets and spend time at the retailer's Castleton, Ind., headquarters, but he'll also visit his children more often and probably will get more involved in Indiana politics. (He was the state Republican Party chairman for nearly five years before returning to Kittle's fulltime in 2006.)
      Kittle said his move away from the business has been a bit of an evolution. It started in June of 2009, when Easter returned as president and chief operating officer after executive stints at
Thomasville Furniture
and importer Huntington Furniture. Easter was named president and CEO this January.
      The retirement comes at an opportune time for another reason - it was a good basis for a sale, as a way to announce Jim's departure to the community. The event helped perk up the retailer's August sales against a good season last year when business was strong because, of all things, a disastrous flood.
      Last summer, winds from a severe thunderstorm lifted the roof of the retailer's 135,000- square-foot Castleton flagship store and headquarters, broke a water main and flooded the showroom. It may have been one of the best things to happen to the company in quite awhile. Kittle's used the disaster to help launch a major repositioning and grand reopening in September.
      From August 2009 on - even before the more than $4 million remodel was completed - Kittle's has been posting double-digit sales gains. With the Castleton facelift came a "Kittles - For Everyone, For Less" marketing and merchandising makeover. The retailer expanded its assortment of promotional and midpriced goods without abandoning the high end.
      Sales comparisons this summer will be hard to beat, but Kittle's got off to an excellent start with the recent retirement sale, promoted heavily using TV, newspapers, direct mail and its website.
      In a letter to customers, Jim Kittle noted his more than more than 40 years in the business and made a sales pitch: everything in the store was on sale for "pennies on the dollar," and the retailer also was giving away 40 highdefinition TVs.
      "It's the inverse of a discount basically," said Easter, referring to the pennies theme. Instead of 60% off, it's 40 cents on the dollar.
      "It's just a different way of saying it and I guess it resonated with the consumer because our business has been absolutely fantastic," he said. "We had high expectations and it has exceeded those expectations."
Sale boosts business
      Easter wouldn't disclose sales in dollars, but said that during the 21-day event that ended Aug. 23, sales were up 24% over the year before. Take out the flagship store, which ran a store-specific flood sale the previous year, and sales were up 58%.
      Kittle's had help from all of its vendors for the one-time retirement sale, Easter said. Some gave special pricing across the board, while others picked a few items for deals.
      The retailer's sales aren't back to what they were a decade ago (in 2000 it had its best volume year with 17 stores doing $104.6 million), "but we have certainly turned the corner and are headed in the right direction," Easter said.
      "We had a stunning comeback in the last five months of 2009, which is when we started making all the changes," he added. "We are comping these numbers going forward so the increases will certainly be more modest."
      Overall sales this year should be up about 18% to $75 million, he said. However, its main Kittle's division, because of the early repositioning, will show an increase in the low 30% range, Easter added.
      Kittle's operates 10 stores in Indiana and four in Columbus, Ohio.

A back cover advertisement on the Indianapolis Monthly magazine promotes Kittle's Retirement Sale with the many faces of Chairman Jim Kittle over the years.
      In addition to its superstores and regular full-line Kittle's stores, it operates an
Ethan Allen
showroom, a Kittle's Outlet, a Kittle's Mattress Express, a Design Studio/ Leather for Less store in its flagship Castleton store and three Kittles Rooms Express showrooms.
      In July it completed a repositioning of the outlet as more of a market-sample buyout destination, Easter said.
     Also, the Rooms Express division, a room-package concept, was updated with a bigger ad budget and a guaranteed in-stock message (or the customer gets a discount off the lowest ticketed price). In addition, it now has a quick-ship custom order upholstery program on nearly all sofas with the promise of 21-day delivery or it's free.
      Easter said sales increases in July were in the high 20% to low 30% range.
      So perhaps this is a good time for Jim Kittle to ease out of the business he has shepherded for so many years. He may not be as involved in the stores, but between politics, time with his family and other plans, he plans to stay busy.
      "If you can talk and chew gum at the same time and are willing to work for free, there are all sorts of opportunities," Kittle said. "I know several people with ideas, so I'm not worried about filling my time."
Kittle's through the years
Here are some of highlights in the history of Indiana-based Top100 store Kittle's:
1932: Kittle's first store opens in downtown Indianapolis as The Good Housekeeping Store, by C.L. and Clara Kittle, Jim Kittle's grandparents.
1967: Jim Kittle and his brother, John, join the company full time, primarily on the sales side. Annual sales at the onestore operation are about $3 million.
1972: Kittle's purchases the Indianapolis Ethan Allen gallery.
1973: Jim Kittle is promoted to president and the Castleton, Ind., flagship store opens.
1979: Opens store in Greenwood, Ind. The Ethan Allen gallery moves into the Castleton store.
1980: Jim Kittle is promoted to chairman and CEO. Sales reach $23 million.
1981: Opens in Bloomington, Ind.
1990: Warehousing moves to Kittle's distribution center in Fishers, Ind., and the Castleton store expands to its current superstore size of 135,000 square feet. Sales reach $29.5 million.
1993: Opens in Fort Wayne, Ind.
1996: Opens stores in Columbus, Ohio, and Lafayette, Ind.
1997: Opens at Easton Market in Columbus.
1998: Relocates Ethan Allen to its current Indianapolis location on East 82nd Street and opens Kittle's Design Studio in the Castleton superstore.
2000: Sets sales volume record of $104.6 million at 17 stores.
2003: Opens Kittle's Rooms Express room-package concept store in Castleton.
2006: Jim Kittle returns as full-time chairman after spending a good deal of time away from the business as chairman of Indiana's Republican Party for nearly five years.
2009: Castleton store is damaged in storm and flooded. Subsequent clearance sale and store remodel facilitates the repositioning of Kittle's main division as "Kittle's - For Everyone, For Less."
2010: Jim Kittle retires, but remains co-owner with his brother and non-executive chairman. The chain expects to do about $75 million in sales this year at 14 stores.
Related Content By Author
Klarna targets Millennials for its POS financing

More Videos
RSA Insights & Intelligence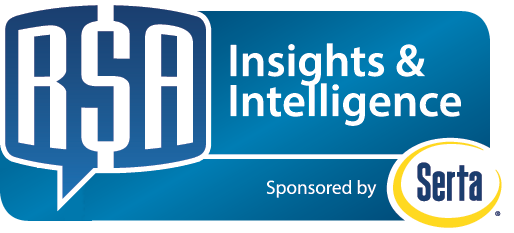 RSA Insights & Intelligence gives you, the retail sales associates, critical intelligence and insights. We make it easier for you to sell by providing actionable tips and key takeaways you can and should use for every sale. Check out our latest two articles:
* How to use an implied close
* The low cost of mattresses