How much to budget for tech? No easy answer
Keith Koenig City Furniture
HIGH POINT - When it comes to budgeting for technology spending, furniture retailers appear unanimous about one thing: It's far from an exact science.
     Forget thinking of it the same way you would advertising, although most say that doesn't mean it's any less important. Figuring a return on the investment isn't always an easy equation either.
     "We don't look at it as a percentage of sales and say here's what we're going to spend," said Keith Koenig, president of Fort Lauderdale, Fla.-based City Furniture, which operates multi-line City Furniture stores as well as
Ashley Furniture
Home- Stores in South Florida.
     "We will budget annually, but it's based on what our needs and application opportunities are. If we can have a strong return on investment on an application and we can fund it, we're going to do it."
     In 2002, for example, the retailer was able to integrate its point-of-sale and back-end warehouse management systems and routing capabilities to create its seven-day-a week, same-day delivery service. It's a classic example of applying technology to meet a need.
     Sometimes measuring the return "takes a leap of faith," as it did in that case, Koenig said.
     But the goal always involves looking for ways to apply technology that will make the business run more efficiently and effectively, and in the case of one of the retailer's more recent projects, the return will be easier to measure.
Delivery improvements
     City is in the process of implementing the MobileCast routing and telematics system by Roadnet Technologies. Andrew Koenig, managing director of operations, who is heading up the project, said that among other things, it will increase delivery driver productivity with GPS and other tracking. It also provides real time information about how well a route is being executed, monitoring actual vs. planned arrival and departure times.
     The system tracks driving performance in gas mileage and whether a driver is speeding or making harsh turns, for instance, and feeds back alerts to these negative behaviors so they can be improved.
     It also creates a history of SKU-specific service time, so City will be able adjust service time forecasts based on the items being delivered. Andrew Koenig also said the new system is on the company's Intranet, so all of City's sales and customer service associates can access and monitor routes throughout the day in order to answer customer questions.
Tech is everywhere
     Furniture First buying group approaches technology budgeting in much the same way as its retail members - not as on distinct budget item, but as a tool used by and incorporated over many departments to accomplish goals.
     "Because technology has become so ubiquitous, it is not line-itemed out," said Lark Shirley-Stevens, vice president of communications for the Harrisburg, Pa.-based, 202-member group.
     "It's part of our overall blended approach; it's fully integrated into so many different areas."
     When Furniture First created a microsite website for its 2013 Symposium, set for May 13-15, for instance, one of the main goals was to get members to register online and improve data entry efficiency related to event coordination, said Ryan Felix, director of websites.
     Was it successful? Shirley- Stevens thinks so, noting that some 35% to 40% of attendees registered through the first time website for the sold-out conference in New Orleans.
     Furniture First benefited from man-hour efficiency, she said, "and yet at the same time, we realized not every individual is comfortable using the technology, so we make other options available whenever possible."
     Felix also said the microsite has been successful as the dedicated destination for all things conference-related and keeps symposium news from getting lost in all the other information the buying group regularly provides its dealers online and in other ways.
     It includes speaker profiles and videos, the detailed agenda, and some suggestion on other things dealers can do while visiting New Orleans. During the event, Felix said he also will be sharing photos from the conference, streaming them to the site automatically as well as tying them into its Twitter and Facebook social media efforts.
     Shirley-Stevens added that it's also an example of a technology investment handled entirely in-house, something she said more and more of Furniture First's retailers are doing, too.
     "Things that used to be outsourced are being brought in," she said. Members who once hired specialized companies to help them put together their social media strategy, for example, are realizing now that they no longer need to outsource this, and that "the best representation of their brand in an authentic and genuine manner to their customer comes from the store personnel."
     Of the retailers contacted for this story, Jackson, Miss.- based Miskelly Furniture appeared to be the most precise in how it budgets for technology spending, earmarking the equivalent of about 3% of sales for fixed expenses and capital investment in the category. This includes everything from hardware and software network infrastructure to telecom expenses, cable and satellite services, websites, security and surveillance systems and information technology staff payroll.
     But there is no heavy pressure to come in under the 3% number or spend up to it, said Andrea Adams, IT manager for the Top 100 company. The spending is more need-based and the need largely is driven by the customer and the goal of improving the customer's experience and the retailer's efficiency, she said.
     This year's projects include things that enhance that customer experience wherever she is - in the store, at home on the computer or on her mobile device.
     "Capital-wise, we have a schedule with penciled-in projects for the next three years (including this year) and a future, sort of wish list of things we would like to happen," she said.
     "It's more than just the financial impact" controlling the costs, she said. "We have just so many personnel resources in IT, so the hours and time my staff can (spend on projects), in addition to supporting the overall operations of the business, requires that we try to strategically break out quarter-by-quarter everything we want for the year."
     Measuring the return on investment can be tricky. For instance, renegotiating contracts (Miskelly is in the process of doing this right now with its scanner/copier/printer service provider) leads to measurable savings and increased functionality.
     But other things are more difficult to measure, such as the steps Miskelly is taking to further automate and streamline business systems so customers are served more quickly and efficiently, reducing their time in front of a computer with a sales associate.
Growth through tech
     Miskelly also recently moved to a new electronic data interchange system called ecUtopia, which Adams said offers the retailer "tons of growth opportunities" in areas such as electronic invoicing, pre-labeling suppliers' goods, and freight invoicing and tracking.
     Miskelly's operating system also will expand to include mobile devices used by salespeople on the floor to check inventory, take payment and schedule delivery. Consumers also will have access to certain pricing, inventory and other information via their smartphones.
     "With the technology of smartphones and the number of consumers who have them, we feel we need to be responsive to the way the consumer wants to buy," said Alan Vonder Haar, director of strategic development.
     "The customer experience has become multi-channel now," Adams added. "We're very comfortable in the bricks and mortar world; we're expanding our horizons in the wide, wide Web world.
     "But through our technology spending on continual new projects - such as a smartphone app we launched earlier this year and new product tags featuring QR codes - we're getting there."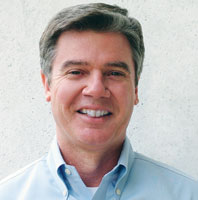 Clint Engel
|
Senior Retail Editor, Furniture Today
cengel@furnituretoday.com
Related Content By Author
Training RSAs starts with knowing the benefits, says Acceptance Now

More Videos
RSA Insights & Intelligence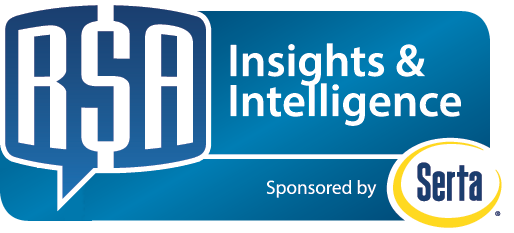 RSA Insights & Intelligence gives you, the retail sales associates, critical intelligence and insights. We make it easier for you to sell by providing actionable tips and key takeaways you can and should use for every sale. Check out our latest two articles:
* How to use an implied close
* The low cost of mattresses