Young America suffers growing pains with move, but officials optimistic
ROBBINSVILLE, N.C. - When Young America's leaders decided in 2009 to reshore the portion of the line that was made in Asia, the concept was simple enough. The company aimed to produce a 100% domestic youth furniture line with built-in safety and environmentally friendly features as well as plenty of finish options.
     The concept resounded with dealers and even many consumers were drawn to the value offered by a domestic product line.
     But that transition has resulted in challenges, not the least of which has been servicing customers. The brand also has struggled financially with a line that officials admit has not been selling well enough to meet the overhead costs of running the 500,000- square-foot plant in Robbinsville, N.C.
     In announcing its 2012 operating results,
Stanley Furniture
said it experienced a $2.4 million operating loss in the latest quarter due primarily to the decline in Young America sales along with spending for the winter Las Vegas Market.
     In recent years, Young America has represented roughly 40% of Stanley's sales. The company's total sales were $160.5 million in 2009 and have declined in each of the three full years since the Yo
Micah Goldstein, chief operating and financial officer of Young America, shows the level of precision that new equipment can achieve on a board.
ung America transition was announced, and were $98.6 million in 2012.
     Despite the financial challenges, much of which also has been due to the economic slowdown in recent years, officials say they are optimistic about the company's future, particularly as a domestic producer. While the road has been long and fraught with challenges, they say this will soon pay off.
     That's because the company has completed $8 million worth of renovations to the Robbinsville plant, which will help produce the youth line more efficiently.
     While only 40% of the Young America product - including beds, cribs and accessories - had to be moved from overseas production, the company reengineered the entire line with various improvements that included improved drawer systems featuring a self-closing Quadro drawer slide by Hettich. This mechanism prevents drawers from slamming on fingers and also has a safety extension limit, to reduce tip-over accidents.
     After moving the line from overseas, the company had to make a second transition to move some of the production to
A worker operates part of the new Weinig rough end machinery that helps process raw lumber.
Robbinsville from its plant in Stanley town, Va., which it closed in late 2010.
     Because retailers wanted the improved product on their floors, the company redid samples for every case piece in the line that utilized the new drawer system, including nightstands, dressers and chests. This has involved replacing more than 10,000 pieces since May 2012, an effort that company officials describe as tremendous undertaking at many levels, particularly at retail.
     "It was in effect, like shutting down something and starting it back up while you were running the race," said Glenn Prillaman, president and CEO of Stanley. "Keeping the business running while we were starting this transition is the most remarkable thing we accomplished. It really would have been easy to shut it down and start it back up again, but we didn't have that option."
     "Every floor sample had to be replaced because everybody wanted that new drawer guide," he added. "I have heard of a suite being resampled, but I have never heard of an entire product line being resampled. That is what we had to do."
     The $8 million plant renovation has taken place over the past two and a half years. Improvements include: New wood processing technologies that have reduced the number of people and time required to complete tasks. For example, a new Weinig rough end to process lumber requires about 20 people to operate, half as many as the previous rough end operation.
     Equipment upgrades to allow the company to perform tasks in-house that were previously sourced from outside vendors. This has resulted in quicker set up times, faster run times and more accurate machining. And the company has the ability to stain more bedrails in-house, eliminating any color variation between the parts.
Television screens provide real time data as wood is processed into parts to be used in the youth furniture line.
     New, more efficient packaging machines, which allow for a more flexible production schedule and reduce the amount of packaging material needed.
     The company also has created a Continuous Improvement Team made up of plant employees that develop and carry out automation and process improvements throughout the plant on an ongoing basis. Meeting weekly, the group has come up with improvements that affect areas ranging from packaging and finishing to assembly and movement of materials. The goal, officials said, is to make Robbinsville "one of the most technologically advanced woodworking facilities in the country."
     Officials said the new drawer system and other improvements would not have been possible without the enhanced accuracy of the new equipment.
     "In addition to enabling our new drawer construction, the plant renovations provided us with an opportunity to take a look at our entire production process to ensure that we were best addressing customer needs and desires," said Micah Goldstein, the company's chief operating and financial officer, who has been overseeing the Robbinsville transition. "Our ability to respond to demands and needs from the marketplace positions us nicely moving forward."
     He added that the improvements also have helped the company hold the line on prices.
     "Due to the efficiencies that we've achieved through the plant renovations, we have not had to implement a price increase to offset our investments," he said. "Instead, we have kept prices the same while greatly increasing our value proposition."
A worker guides boards that come through a machine that glues individual pieces together.
     The company has also been able to reduce its labor costs, reducing staffing through attrition. Today the plant employs about 350 compared with about 500 two years ago.
     Goldstein did not say how much these changes have lowered labor costs as a percentage of finished product, but did say that the changes are helping the company get closer to profitability. "Thanks to the increased efficiencies resulting from the plant renovations, he said, we are able to produce more product with less labor," he added.
     The company continues to market Young America aggressively. Its efforts include posting prices on its website and directing consumers to local retailers, many of which offer a discount for buying at their stores.
     "We are in a position to grow with a premium product that the retailer can get a premium price for," said Prillaman. "Now we just have to grow."
     He said the company could use some help from the economy, but also said Young America will have to regain some market share.
     That could pose a challenge for a product that is priced higher than much of its import competition. Twin beds in the line retail around $849 to $899, while bunk beds retail at $1,399. Some imported twin beds retail as low as $399 to $599 and bunk beds that retail from $799 to $1,099.
     But Prillaman and others said many consumers are willing to spend more, particularly when it involves their children.
     Mory Moshtaghi, owner of retailer Children's Land in San Diego, said the Young America transition wasn't easy. In several extreme cases, he said, it took as long as 18 weeks for customers to get product, although he noted that lead times are now down to about six weeks and sometimes as low as four.
A CNC bandsaw helps cut various parts to be used in finished furniture.
     "The new (drawer) guides was a really rough transition," Moshtagi said. "It was tough and there were some delays in terms of shipments. But with the end result, I give them a 10.... The end result was strong. It increased our sales."
     He said he believes customers will be willing to pay for the quality, safety and custom features the line represents, but only up to a point.
     "Overall, we have had many customers that said they could not afford it, but they went the extra mile and they purchased it," he said. "They were impressed with how it was built, the color choices and the safety.... Customers do come here and ask for it. Once we start advertising it on different media, they realize that it is what they want and our sales go up."
     Irv Blumkin, president and CEO of Top 100 store Nebraska Furniture Mart, said the transition was a long process that was at times challenging. However, he said that the results have been worth the wait and have proven themselves to be beneficial to consumers.
     "Overall the ultimate result is that the customers are getting a much better product," he said, adding, "It also gives salespeople a better product to talk about."
     Blumkin said he believes that because of the improvements in the line, Young America will succeed in its niche.
     "In the category and price range they are going after, they can become a player," he said. "Does it compete with a lot of the imports? No, it is in a different price range. But within their price range, they will do very well."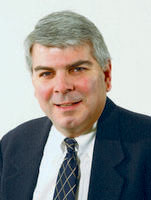 Thomas Russell
|
Associate Editor, FurnitureToday
trussell@furnituretoday.com
Related Content By Author
RSA Insights & Intelligence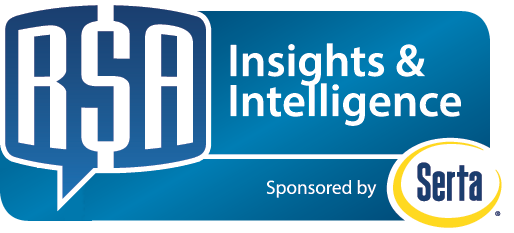 RSA Insights & Intelligence gives you, the retail sales associates, critical intelligence and insights. We make it easier for you to sell by providing actionable tips and key takeaways you can and should use for every sale. Check out our latest two articles:
* How to use an implied close
* The low cost of mattresses