National Sleep Foundation: Workdays means less sleep
With this report we begin an extended series designed to give retail sales associates important insights on their customers. Our source for these reports is a fascinating Bedroom Poll conducted this year for the respected National Sleep Foundation.
     We've commented on NSF findings in this space before because we believe their work opens a window to the sleep issues percolating in the minds of today's consumers. Savvy RSAs can establish their credentials as sleep professionals by familiarizing themselves with the NSF data we will be highlighting here in upcoming issues.
     In this first report we confirm the notion that workdays mean shortened sleep schedules for many consumers. The NSF Bedroom Poll found that the average number of hours slept on workdays or weekdays is six hours and 44 minutes. That's a far cry from the eight hours of sleep that sleep experts say consumers should be getting each night; only 22% of the respondents are getting eight hours or more of sleep on workdays.
     The largest percentage of consumers - 33- report they are getting anywhere from six to less than seven hours of sleep on workdays, with a similar percentage - 30 - getting seven to less than eight hours of sleep.
     This is basic information that RSAs can use to educate consumers. Showing knowledge of this sleep data demonstrates that the retail sales associates are in touch with current sleep issues.
Weekday sleep habits
Number of hours slept
Workdays/weekdays
Average: 6 hours, 44 minutes
Source: National Sleep Foundation 2012 Bedroom Poll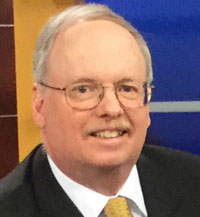 David Perry
|
Executive Editor, Furniture Today
dperry@furnituretoday.com
Related Content By Author
Frontline Friday: 2 guys and a Bedding Conference

More Videos