Shenzhen market draws more foreigners as overall total drops
Organizers of the 18th Shenzhen International Furniture, Home Decorations, Material and Accessory Exhibition reported a slight increase in international attendance at the March 19–22 market.
This year, there were 8,050 overseas buyers from 106 countries, up from the 8,041 that attended the March 2005 event.
Of those, the largest percentage, 13.7%, came from South Korea, followed by Finland at 12.2% and the United States at 11.2%.
Overall attendance dropped from 83,464 in March 2005 to 79,186 at the latest event, according to show officials. The largest number at the latest show, 27,241, were domestic buyers and designers from the Guangdong province of southern China.
Of the domestic visitors, 35% were wholesalers and 15% were materials traders. Another 28% were from retailers or specialty stores and 6% were designers.
Compared to the June 2005 event, international attendance was up significantly. That show, which usually is held in August and typically is less well attended than the March event, attracted 3,896 international buyers and had a total buyer attendance of 52,154.
The March 2006 show featured 540 exhibitors, 383 of which were furniture companies. The show also featured accessory vendors, home decoration companies, raw materials vendors and woodworking machinery vendors.
They showed their products and services in about 1.7 million square feet of exhibition space at the Shenzhen Convention & Exhibition Center.
The next Shenzhen show is set for Aug. 19–22.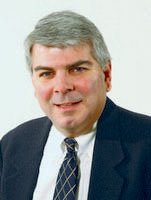 Thomas Russell
|
Associate Editor, Furniture Today
trussell@furnituretoday.com
Related Content By Author
Amazon looming, Consumer Confidence shocker and more

More Videos