Upholstery licensing shows ups, downs of strategy
Ruggerio
HIGH POINT - Whether the Green Bay Packers or Paula Deen, the Dallas Cowboys or Candice Olson, licensing agreements matter in the world of upholstered furniture, and they can facilitate situations that can be described as both the best of times and the worst of times. When these agreements work well, they add significant increases to a retailer's bottom line. And when they are part of a public relations controversy, they can create a marketing nightmare.
     "Licensing can bring excitement and a fresh outlook to a brand," said Lisa Hanly, a company spokesperson for Furniture Brands, parent company for
Thomasville Furniture
, licensing manufacturer of the Ernest Hemingway, Humphrey Bogart and 2014 Isaac Mizrahi collections. "The most successful licensed partnerships are mutually beneficial - creating greater brand awareness and more consumer
The Mesa chair and the Carlo sofa and chair by Joe Ruggiero were featured introductions in the Michael Thomas-Miles Talbott showroom during the High Point Market in April.
interest around both brands involved. Thomasville has had many successful licensed product collections over the years, and we are excited about new licenses like Isaac Mizrahi, coming in 2014, as well as long-running successes like the Hemingway collection."
     The Hemingway/Bogart personalities translated into furniture collections that reflected the aesthetics of Key West, Paris, Cuba, Kenya and Hollywood and the personas of celebrities from another era. Today, licenses including Candice Olson, Joe Ruggiero and Bob Timberlake have a strong presence at retail, creating interest and additional value on retail floors.
     Steve Platt is the general merchandise manager for Gabberts Design Studio & Fine Furniture, a four-store retailer based in the Minneapolis and St. Paul area of Minnesota. He said that the Timberlake line is a strong consumer brand and that Gabberts was interested in carrying the Century Furniture Timberlake collection as soon as it was announced.
The Bob Timberlake collection by Century is a strong line for retailer Louis Shanks and is shown in three settings in the Houston store.
     "Bob's name is hugely important," Platt said. "We show a full complement of the line - bedroom, dining room, upholstery, occasional and specialty items.
     "When Bob and Century formed their partnership, we were very interested in the collection because it showcases Bob's flair for casual, comfortable livable design," continues Platt. "Any license has a stronger appeal when the person involved knows design and is a design expert. We value most highly working with these folks who have design experience, and we're excited to be able to offer this product in our showroom for the first time in the Twin Cities."
     "Our partnership with Bob Timberlake and his team has been very successful for us on many levels," said Comer Wear, marketing director for Century Furniture. "Bob has a passion for furniture and life that is unrivaled and his enthusiasm is truly infectious. His ability to connect with people - no matter if it is one of our factory employees making his pieces or a consumer at one of the events we have held - is incredible."
Robb & Stucky International and Walter E. Smithe carry the Candice Olson collection from Highland House.
     Robert Kelly Home Gallery in Park City, Utah, also carries the Timberlake line.
    "Bob's style lends itself perfectly to the casual mountain lifestyle that we enjoy in Utah," said owner Bob Zierk. "We devote floor space to a dining room, bedroom, an occasional setting and numerous accent pieces. The collection is a bestseller for us.
     "It's hard to judge the value of the Timberlake name to the clients," Zierk continued. "They know that they like the product, the finish and the value. It is however very important to us. We explain the history and evolution of Bob's experience, but ultimately the decision to purchase is all about the product. Bob's brand has had staying power over the last couple of decades because his furniture is that good."
     Mike Forwood, president of Texas-based Louis Shanks, said the value of a license is directly related to the quality of the product.
     "We have three settings of Timberl
Bob Timberlake, left, and Mike Forwood of Louis Shanks.
ake on our floor, and we show upholstery, bedroom and dining room," Forwood said. "We've been selling Timberlake ever since Bob brought it out.
     "The Timberlake line presents as a warm and comfortable setting in the store, and that's how it's seen for the home - a place where you can kick your shoes off and relax," continued Forwood. "The name gives the customer a level of comfort, along with the materials that Bob uses and the look that's there. On any brand name product, if it's a good product, then the name adds value."
     Michael Thomas and Miles Talbott produce the Joe Ruggiero collection. President George Jordan said the brand is both name and lifestyle.
     "The impact of the brand has been extremely positive for us," Jordan said. "Joe not only designs furniture for Miles Talbott, he designs fabric for Glen Raven (Sunbrella). Joe was an early adopter of the Sunbrella lifestyle and has helped them develop the broad, versatile fabric line that has become so popular today. By partnering with Joe and Glen Raven, we were able to be on the forefront of offering custom upholstery with a family-friendly performance story. This category continues to grow every year at double-digit rates."
     Celebrity licens
Olson
es can also create unexpected challenges for manufacturers and retailers. The controversy that erupted earlier this year for celebrity chef and author Paula Deen resulted in the termination of several of Deen's product licensing agreements, and many wondered if the furniture manufacturers with Deen's lines would follow. Now that the lawsuit against Deen has been dismissed, it remains to be seen how many companies will return, but Roy Calcagne, president of
Craftmaster Furniture
- which has continued to carry Deen's furniture line - said the company continues to support the line.
     "We have made the decision to stay with Paula based on the overwhelming support from our customers and the fact that the upholstery program is doing extremely well at retail," Calcagne said. "I would estimate that 95% of our customers voiced their opinion in favor of Craftmaster's continued support of the product line and of Paula. We believe she apologized for the comments she made many years ago and everyone deserves another chance for the mistakes they have made. The fact that the court recently dismissed the case was a positive in favor of Paula."    
Highland House
's Candice Olson collection is a strong brand for Robb & Stucky International in Florida and Walter E. Smithe, a multistore retailer in the Chicago area. Representatives from each company said the line corresponds with today's consumer aesthetic.
The Muse sofa is part of the Candice Olson collection.
     "We have five vignettes in our larger footprint stores," said Machiko Penny, merchandise manager for Walter E. Smithe.
     "Through her television show on HGTV, Candice is well known, and when she comes to the stores, she draws a lot of people. We have a lot of people come in and ask for her brand, and I think that is because her line is naturally very contemporary, but also elegant. She designs something that is more than straight lines and that has great shape and movement."
     Steve Lush, president of Robb & Stucky International in Florida, said that the Candice Olson line has been so successful the store is expanding the amount of floor space dedicated to the product.
     "Our floors have approximately 225 major settings, and three are dedicated to Candice Olson," he said. "The collection has performed very well, so we are expanding to four settings this fall."
The Safari desk chair from Thomasville's Ernest Hemingway collection retails for $1,149.
     Lush said that part of the brand's popularity is that the style of the product is "in step with the brand."
     "First and foremost, the product has to be right," he said. "If the product does not resonate with the consumer, it doesn't matter whose name is on it. In the case of Candice Olson, the style of the product is exactly what many shoppers are searching for today - timeless, classic design that has been updated. Secondly, today's consumer expects value, regardless of the price point. Candice's collection has been a success because it offers both on-trend styling and an excellent value. The fact that her name is on it makes it even better. Candice is a well-known and trusted name in interior design, and that gives the consumer confidence in the product. It's difficult to place a dollar amount on what a brand is worth at retail, but if everything comes together, as it has with Candice Olson for
Highland House
, then it may be worth an extra 10%."
     Olson said her product line reflects her professional background.
     "My products are a direct reflection of decades of experience finding common design solutions," she said. "For years, the only way to resolve my clients' needs was through custom craftsmen, which are often expensive. Now those solutions are available to everyone."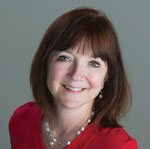 Cindy W. Hodnett
|
Upholstery/Style Editor
chodnett@furnituretoday.com
Related Content By Author
Centers of High Point marks 20-year milestone, better than ever

More Videos
RSA Insights & Intelligence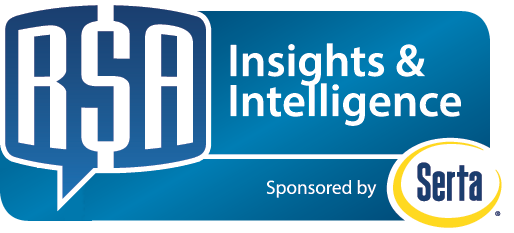 RSA Insights & Intelligence gives you, the retail sales associates, critical intelligence and insights. We make it easier for you to sell by providing actionable tips and key takeaways you can and should use for every sale. Check out our latest two articles:
* How to use an implied close
* The low cost of mattresses