Mobile retailing 'a game changer'
DispatchTrack's delivery tracking system enables delivery drivers to capture customers' digital signature immediately after delivery, along with photos of the delivery, customer survey responses and other information fed directly to a retailer's store operating software.
HIGH POINT - Andy Bernstein's website stats show just how important mobile technology has become to the retail furniture world.
     Four years ago, some 1.6% of all visitors to Bernstein's FurnitureDealer.net client websites made their visit through a mobile device. Back then, that would have been a smartphone.
     Apple began selling its first generation iPad in March 2010. By the end of that year, 9.2% of FurnitureDealer.net's website traffic was coming from mobile devices. The next year it was 16.8%. And for the most recent period measured - mid-December, 2012, through mid- January, 2013, mobile traffic was 31% of the total.
     "Pretty amazing trend," said Bernstein, founder and president of the company, an industry website developer and content provider.
     He calls mobile technology "a game changer," and his firm is one among a host of industry retail technology and service providers working overtime to develop new and better ways for furniture retailers to do everything from accessing business systems via smartphones and tablets, to connecting with this rapidly growing mobile consumer base.
     The developments are coming at mind-boggling speed to an industry some consider a slow starter.
     One of the latest mobile launches is from retail technology company Storis, which unveiled its eRoam mobile application at the recent Las Vegas Market. The app, expected to be sold on iTunes to the company's Vision9 retail software clients, was developed for use with iPads.
     It gives its users - furniture salespeople, for instance - a way to display product images, create customer records, search products, create shopping carts and convert them to sales orders, scan product labels, view customers' purchase records and credit availability, and email copies of shopping carts among other things.
     ERoam will be fully integrated with Storis' Vision9 platform for a single pointof- sale system that can be accessed by multiple user touch-points, such as iPads, Web browsers and personal computers, said David Berger, Storis director of product management.
     It's designed to work both inside the store and out. Some of Storis' higher-end retail clients have designers who visit their customers in the home, for instance. With eRoam, the designer can begin creating a cart for the customer, using inventory and other real-time information from the store's operating system, Berger said.
     "When they get back to the office, they can do whatever they need to do to finalize custom configurations," he said. "We want to give that in home designer the ability to truly have the Storis system at their fingertips while they're working with the customer in home."
Parlin
     Furniture Wizard President Martin Fischbein contends his retail technology company was the first to market with a point-of-sale iPad app that gives retail salespeople instant access to such features as a product catalog, product availability information and order details.
     The company's iFurniture app, like most mobile tools, is about speed and efficiency. Salespeople never have to leave the customer's side, said Fischbein. They can scan UPC or QR codes on products instead of heading to a computer terminal to check stock or other options. Color-coded boxes on the screen indicate how many of a particular item are in stock or available, or whether the product is on order.
     On the iPad, salespeople can build tickets with related items - pillows, rugs and tables, for instance, or additional furniture pieces from the same collection. The add-ons are shown in frames at the bottom of a viewed product page. Any item can be added to a shopping cart with the touch of the mobile screen, and order information feeds into Furniture Wizard's retail software system without duplicate order entry.
     Myriad Software has had its eye on mobile solutions for years now and has more mobile tools in the works.
     Carolyn Crowley, president of the industry software provider, said Myriad has been in the thick of mobile since 2009, when it launched a cloud server solution to give its retailer clients complete access to their business management systems from anywhere with a Web connection.
     "The cloud is here to stay," Crowley said, adding that more and more of Myriad's clients are moving to that platform and away from onsite servers.
     "A lot of retailers see that it's not just the cost of equipment - how much they pay for a new server - it's the maintenance of that equipment, the ongoing service fees, all the updates that you need to do. And there's no doubt you have to be concerned about having good backup," she said.
     All of those costs are eliminated with the cloud, she added.
     Myriad followed this up with its Eclicktic E-commerce module, released about a year ago, which allows retailers to move back and forth between their websites and their business management systems. It enables them to push out promotions to their websites, for instance, and offers an integrated shopping cart environment online, automatically processing e-commerce sales orders into the business system without redundant data entry.
     But the best is yet to come, Crowley said. While she wouldn't release details or timing, she said the company's vision is to become what its director of business development, Pete Morone, calls "a-cubed," meaning, "anywhere, anytime, any device."
Natarajan
     "For the past few years, mobile has been all about the iPad," Crowley said. "There's nothing wrong with the iPad, but there are now so many tablets, so many directions that mobility is going that it's not all about the iPad anymore."
     "You need to be able to access your business anywhere, at anytime on any device," and that's Myriad's road map, she said.
     Retail technology provider ProfitSystems also has something new in the works regarding mobile access, but like others, declined to disclose details in advance of its release.
     ProfitSystems has offered retailers a cloud solution since 2007, said Shelley Parlin, chief operations officer. Where there are clear savings over a traditional on-site server to access business software, most people are concerned about the security of a cloud service they don't control.
     "We have put the highest level of protection, firewalls, and antivirus in place," Parlin said. This past fall, Profit- Systems hired an information security firm that tests security systems by trying to hack in.
     She said the company was "thrilled and a bit proud when the firm came back and passed us with flying colors. We take data protection very seriously and it was great that it paid off."
     The back end of the retail furniture business also is transforming rapidly, thanks to mobile technology. One of the biggest forces at work is the relatively new DispatchTrack, which offers a system that lets retailers schedule, monitor and manage delivery jobs through a mobile device, starting at the point of sale through to the final delivery.
     DispatchTrack connects into a retailer's existing operating systems. Among the features: a route optimizer that automatically calculates shortest routes for fuel savings and can schedule and create delivery windows; a feature that allows drivers equipped with mobile devices to take notes and photos before and after deliveries and get the customer's digital signature; and a customer survey that can be customized by the retailers and is taken on the spot through the driver's mobile device once a job is completed.
     It also features a computer dashboard that allows the dispatcher, or anyone with clearance, to monitor the locations of a retailer's field crew.
     DispatchTrack recently added a premium automated pre-call feature for confirming scheduled deliveries with customers, and just last month the system, which had been available on Android phones and tablets, expanded service to Apple mobile devices, too.
     After about two years in the furniture industry, DispatchTrack has a client base of more than 210 furniture retailers with some 2,500 delivery trucks in the field, said company CEO Satish Natarajan.
     He said more than 90% of its furniture customers are choosing to use the service on tablets instead of phones, possibly because of a perceived professionalism that comes with it. With an average ticket of about $700, "You want to be treated better than FedEx," he said, noting that handing over a tablet for the customer to mark with a digital signature makes a good impression.
     The industry can expect to see more mobile development.
     JDA Software - the surviving name of the Scottsdale, Ariz.-based retail technology company following the merger of JDA and RedPrairie - said it continues to add features and mobile functionality to its Web-based Merchandise Management for Home Furnishings point-of-sales system.
     That includes the recent addition of gift card integration, which gives retail salespeople the ability to transact the sale of gift cards through a mobile device as well as process orders for goods purchased using gift cards.
     Coming soon will be the ability to take credit cards that are swiped on the mobile device and encrypted before they are submitted to the card processor, while receipts are emailed to the customer.
     "The hardware encryption reduces fraud or visibility of the cardholder data over the network," said Mike Conrath, JDA vice president, cloud enablement/ business intelligence.
     At the recent Furniture/Today Leadership Conference in Naples, Fla., FurnitureDealer. net's Bernstein said he came away with many "light bulb moments," but one in particular he immediately put to work after listening to Alliance Data Retail Services' Scott Gamble talk about mobile marketing and other strategies.
     "I said we need to introduce a credit application" for the mobile versions of its retail client websites, Bernstein said, calling the opportunity "huge."
     "A lot of times it's embarrassing to apply for credit," he said, adding that a financing link is now a bottom tab on every one of FurnitureDealer's mobile sites. "This way, customers can apply for credit on their phones" and the retailer can potentially approve it while she is standing in the store.
     As more and more consumers are using their phones and tablets to stream videos, Bernstein said he's also doing more videos for his clients, particularly suppliers. Retailers can then create links to the online videos by hanging QR codes on the products and inviting consumers to scan for more information.
     Along with all this new technology comes the need for an informed and engaged sales force.
     "You have to have people who talk the language," said Myriad's Pete Morone, adding that the next generation of consumers and business leaders are all about new technology and gadgets. "Your salespeople are gong to have to live in this world."
      Retailers, he said, need to hire people that are literate in the new devices, or they need to train them to be literate. They need to embrace change, not fight or deny it, and look for "new channels of servicing customers," Morone said.
"If you're not doing that, you're going to be left behind," he said.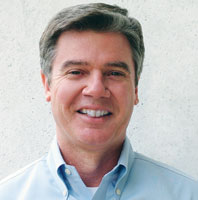 Clint Engel
|
Senior Retail Editor, Furniture Today
cengel@furnituretoday.com
Related Content By Author
RSA Insights & Intelligence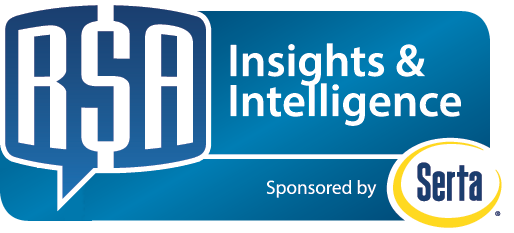 RSA Insights & Intelligence gives you, the retail sales associates, critical intelligence and insights. We make it easier for you to sell by providing actionable tips and key takeaways you can and should use for every sale. Check out our latest two articles:
* How to use an implied close
* The low cost of mattresses