Gibson raid raises attention on Lacey Act enforcement
Furniture importers watching for implications for industry
Heath E. Combs, September 6, 2011
HIGH POINT —- A recent raid by federal agents on Gibson Guitar's Nashville, Tenn., facilities is refocusing attention on compliance with
wood declaration provisions
of the Lacey Act.
New amendments were added to the federal Lacey Act in 2008 to cut down on illegal logging and for the past several years, importers of wood furniture have been watching closely to see what implications it would have for the industry's supply chain.
Currently declarations for the furniture industry include seats with wood frames and some accent items.
The Animal and Plant Health Inspection Service, an agency of the U.S. Department of Agriculture, last year said that it would begin enforcement for other furniture items sometime after September 2010. But a year later, it still hasn't announced when it will start the broader enforcement.
The amendments created a requirement for importers to declare the species and country of origin of plant or plant products, including wood. The recent raid has some industry experts wondering if warehouses used by furniture importers might be the next target.
American Home Furnishings Alliance Vice President Bill Perdue said the Lacey Act is something furniture importers should be worried about and that the organization has been working on helping companies learn compliance, even with the current limited scope of the rule.
"We've told our guys almost ad nauseam that if you are importing lumber into the United States you've got to comply with the Lacey Act. Really it's not where you manufacture the goods, it's where the tree was harvested," Perdue said.
"You just can't say pine. You've got to be able to identify the genus and the species of the wood and the point of harvest. So it's sort of a two-edged sword. Both of those are required in the certificate that comes over with the furniture and it's by article so it gets pretty tedious."
The biggest outstanding issue for the AHFA with Lacey is on composite wood products. Perdue said it would be extremely difficult to name each of the species within different types of particleboard and a general declaration for the category - instead of naming each species - would be effective.
The Aug. 24 raid was the second high-profile Lacey Act action by federal authorities on wood imports and also, conspicuously some say, the second to take place at Gibson Guitar's Nashville facilities. Several pallets of wood, electronic files and guitars were seized.
The seizure was based on an alleged violation of India's Foreign Trade Policy provisions related to export and import of goods and services, according to a federal search warrant application posted on the site of WTVF 5, a Nashville-based CBS affiliate.
In response, Gibson issued a statement saying it was being "bullied" by the U.S. Department of Justice. The company said the wood in question - ebony and rosewood - was certified by the Forest Stewardship Council, a conservation group that promotes responsibly managed forests.
Gibson suggested that if the U.S. government had communicated its intent, the company would have cooperated without having to disrupt its production.
Gibson also said the Lacey Act doesn't address conservation issues and is only applicable when foreign laws are violated. It also expressed dissatisfaction with an ongoing federal government case filed in September 2010 concerning a shipment of ebony from Madagascar.
Emily Chason, director of customs brokerage at logistics services provider Global Link Logistics, said that about 10% to 15% of furniture company shipments it handles have Lacey requirements - items that include seats with wood non-upholstered chairs, barstools and decorative racks and boxes.
Since 2009, Chason said, government agencies like the U.S. Department of Agriculture and Customs and Border Protection have been overburdened with paperwork - having to sift through too much data with too little manpower.
"I think USDA and APHIS are having trouble figuring out what to do with all the onslaught of paperwork. I think it's just been much more information than they ever had before and they didn't have the ability to really go through it," Chason said.
"Everyone thinks that it's a very cumbersome process, to get all the data elements there, but make it easier in the long run. I think they're still working through all the kinks," she said.
Rather than looking at millions of declarations listing more common types of woods, Chason said blanket declarations for species like pine or rubberwood would be an easy task for federal agencies.
"My feeling is if people are bringing in pine or regular rubberwood furniture of anything, whether it be a seat or a dresser, that they could just say that no, this doesn't have anything that is part of a tropical wood or anything that would be illegally sourced because it's just a common material," she said.
Furniture importers are likely in a less risky situation than Gibson, unless they are importing wood for inlays and production, Chason said.
What the U.S. government may want is for the Lacey Act to have more of a Customs-Trade Partnership Against Terrorism, or C-TPAT, effect, she said. That voluntary program was created after the Sept. 11, 2001, attacks to help identify security risks at ports. Chason said the government wants importers to thoroughly understand their supply chain.
Customs may be currently looking at three items for potential red flags: Are declarations being made property, are they being declared at all, or is someone in the supply chain mislabeling deliberately or by mistake.
"Most of the wood that we see is not an illegally harvested wood because it's not a wood that's even an issue," Chason said. "The deliberate act is much more and has a much larger penalty involved with it in jail times and very heavy fines."
The brunt of enforcement by federal law enforcement appears to stop at the end user that is finishing the material or at the one who will be selling to the consumer in a retail setting, which could be the importer of record, a wholesaler, a retailer, or a manufacturer, she said.
John Dellinger, corporate broker for third party logistics broker Globe Express, where he oversees Customs compliance, said the Gibson case is likely to spur more interest on its more recent developments with Lacey Act, he said.
Dellinger said the latest raid in Nashville looks a little overzealous since Gibson reported that no charges were filed and it claimed the items were legitimately imported.
When issues arise at customs, more typically, instead of U.S. Fish and Wildlife Service agents raiding facilities with automatic weapons, a Form 28 or Form 29 information request or a customs audit is initiated for specific information about imports.
"Just a regulatory audit might take two or three weeks and they might come back and give you a penalty or give you a chance to work. Not these guys, not this law, they come in with agents with guns and say let me have all your records, start seizing product and you haven't even committed a crime," Dellinger said.
"That's what kind of upsetting about this law and the way they enforce it. That's the big thing for the importer."
Dellinger said that penalties for violating the act can include up to a $250,000 fine and five years in prison. Lacey Act declarations have to include a scientific name, value, quantity of plant and where it was harvested, he said.
Dellinger also questioned why the wood imported by Gibson wasn't indicated as illegal timber by the Forest Stewardship Council. He added that it seems as if Gibson would also have better controls on its wood sourcing after the initial 2009 raid.
The FSC logo may not necessarily mean that all materials in an item were subject to the same scrutiny as the rest of the supply chain, said Anne Middleton, outreach coordinator for the Environmental Investigation Agency, a nonprofit environmental watchdog group.
Middleton said that the FSC label can be misleading when it comes to the legality of a wood export and that FSC certification isn't recognized by the U.S. government as sufficient proof of legality.
Even though a chain of custody might be certified, wood products that are being traded may not be certified, she said.
"When we advise companies on how to exercise due care and make sure they're importing legal timber the certifications in general are not a get out of jail free card. They're not a silver bullet for legality," Middleton said.
"Although there are guidelines within FSC targeted toward law and legality, it is a system just like anything else and there can be loopholes or there are only audits every now and then."
Leonard Krause of Compliance Specialists, who specializes in trade policy and regulations, domestic and international marketing, said that the Forest Stewardship Council defense posed by Gibson may not do it much good.
"We tell people that FSC is no guarantee that you'll be in compliance with the Lacey Act, as we see in this case," Krause said.
"There is no way to be certified as Lacey Act compliant. There are no hoops that you jump through and that gold seal that you get to say that your practices are Lacey Act compliant. The burden is really on the importer, to document it well and to know exactly what species they're importing," Krause said.
While details on the raid last week were scant, the EIA's Middleton said the recent Gibson shipment was flagged by Customs and later handed off to agents for the U.S. Fish and Wildlife Service because of faulty paperwork including omissions and other discrepancies.
India has export restrictions on rosewood that are specified in the Foreign Trade and Development Regulation Act of 1992, which states that export of HTS code 4407 - including rosewood and ebony - is prohibited.
The shipment in question allegedly was exported under a false HTS code, consigned to Gibson Guitar.
"If it's found that Gibson broke the law, then they broke the law. Lacey exists to help to support developing nations in their efforts to protect their own resources. If India made a law that bans export of a certain type of wood in a certain form, then we as an exporting country should respect that law and that's why we have the Lacey Act," Middleton.
Middleton also took issue with claims that the Gibson raid was an attack on U.S. workers.
"Why can't Gibson use American hardwoods and create their American manufactured product with trees that grow here in the United States?" she said.
Compliance Specialists' Krause said that the U.S. government likely has a higher expectation of a company like Gibson that is a more experienced importer of wood than small craftsmen.
"If you're going to set a precedent for the rest of the country you'd want to cover as many bases as possible, and that's why I think Gibson is being prosecuted," Krause said.
Krause suggested that the Lacey Act's wood provisions currently don't give the Department of Justice much room to use discretion in judging the seriousness of infractions like typical law enforcement agencies.
While some countries may not enforce laws regarding wood importing because they don't have sophisticated tracking systems, the Lacey Act requires federal officials to enforce the law and take action.
"There's no provision that goes, 'Find out if this law is important to the country. And then if it is important enforce it and if it's not important don't enforce it,'" Krause said.
Krause added that the Forest Stewardship Council defense posed by Gibson may not do it much good.
"We tell people that FSC is no guarantee that you'll be in compliance with the Lacey Act, as we see in this case," Krause said.
"There is no way to be certified as Lacey Act compliant. There are no hoops that you jump through and that gold seal that you get to say that your practices are Lacey Act compliant. The burden is really on the importer, to document it well and to know exactly what species they're importing," Krause said.
Representatives from Gibson and the Forest Stewardship Council did not respond to requests for comment from Furniture/Today.
Related Content By Author
RSA Insights & Intelligence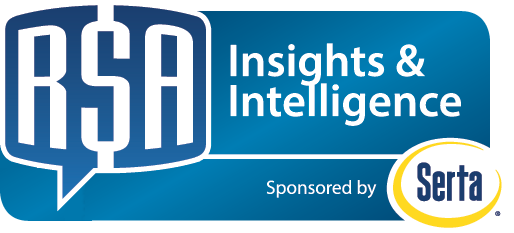 RSA Insights & Intelligence gives you, the retail sales associates, critical intelligence and insights. We make it easier for you to sell by providing actionable tips and key takeaways you can and should use for every sale. Check out our latest two articles:
* One tip that will get customers to leave reviews
* Why buying online is harder than consumers think
Furniture Retail Solutions

Over the past year, our editorial team has been on the road, studying retail – what's working and what challenges even the most established retailers face. Born from these studies is Furniture Retail Solutions – a multi-part series addressing common problems retailers face. Read our first two articles:
* Ergomotion increases retailer's profit potential with Motion Bedroom Furniture
* REM-Fit, by Protect-a-Bed, Outlines the Benefits of a Brand Store