Mississippi plants use strengths to fight imports
Affordable Furniture workers cut rolls of fabric for sofa and chair covers at the plant near Houlka, Miss.
TUPELO, Miss. - A trip along U.S. 45, the major north-south route through this northeastern Mississippi city, or state highway 15, which lies about 20 miles to the west, quickly gives visitors a sense of the importance of upholstered furniture manufacturing to the region.
     More than two dozen such furniture factories are adjacent to or a stone's throw from these two furniture superhighways. And that doesn't include the dozens more factories and warehouses that supply foam, lumber, fabric and other key components.
     On a typical workday, the bulk of the traffic on these highways is furniture factory workers going to and from their jobs, and 18-wheelers hauling furniture or components to and from the factories.
     "I've always heard that Highway 15 is the busiest two lane road in Mississippi," said Guy Lipscomb, CEO of Southern Motion, whose main factories are in Pontotoc, just off the highway. "You ought to see it at 7 o'clock in the morning when everybody's coming to work."
     About three miles further south on Highway 15, you'll find competitors American Furniture Inds. and Fusion Furniture. And about six miles north of Lipscomb's office is the giant
Ashley Furniture
plant in Ecru, Miss. At more than three million square feet, the company bills it as the largest upholstery factory in the world.
     A little farther north of Ecru in the town of New Albany is the Albany Inds. factory. And to the south of the American and Fusion facilities, near the tiny town of Houlka, are factories operated by Affordable Furniture and Davis Furniture.
     South on Highway 15, the Chickasaw County seat of Houston, Miss., is home to Franklin, a company that began making furniture there in 1970, when the highway wasn't as congested.
A wire seating system is attached to a sofa frame at Prime Designs factory in Tupelo
     U.S. 45, meanwhile, isn't quite busy since it's mostly a four-lane road, but it still handles heavy loads of furniture and furniture workers.
     Just north of Tupelo is the Lane factory in Saltillo and another Southern Motion plant in Baldwyn. And just south of Tupelo on U.S. 45 is
Ashley
's newest factory in Verona (where Lane also has a distribution center), as well as newcomer HomeStretch Furniture, which began production in 2010 in Nettleton.
     And about 10 miles further south in the town of Okolona is United Furniture's largest factory, as well as a sister plant in Amory, about 15 miles to the west of Okolona.
     "Almost everybody in northeast Mississippi grew up in the furniture industry," said Affordable Furniture CEO Jim Sneed, who has worked in the area for more than 30 years. "They really take pride in what they do."
     Sneed and other executives say that pride has been wounded in recent years as the recession and an influx of Asian-made furniture has taken a toll on Mississippi's furniture production. But increased interest in American made products, coupled with the increasing costs of producing upholstery in Asia, has stoked the optimism of the state's furniture leaders.
     "We think we're in an enviable position," said Lipscomb, whose company has about 1,100 employees. "There's just not as much interest in going to China anymore."
     Executives agree that the "secrets" to competing with imports and increasing upholstery production in the U.S. are well known because they're clearly the biggest weaknesses of importers.
Sewers like these at Affordable Furniture are in great demand at many Mississippi furniture factories.
     "We'll all about product innovation, comfort, quality and delivery," said Chuck Tidwell, Franklin's vice president of merchandising and product development. "That's what separates us from the competition."
     Tidwell said Franklin, which also has about 1,100 employees, has the added advantage of being more vertically integrated than even its domestic competition. The company, for example, makes its own mechanisms for motion upholstery and cuts the foam used in seat, back and arm cushions.
     "It's very capital intensive, but we can control the (manufacturing) process a lot better," he said.
     Of all the "secrets" to remaining competitive, none may be more important that fast delivery. Sneed, for example, says Affordable and its 300 employees ship orders in as little as 10 to 12 days, even during the busy tax refund season from mid-January to mid-April. At other times, the turnaround time is only four to six days.
     "We just get unbelievably busy during tax refund season," he said. "But when the refunds dry up, our business suffers."
     Fast delivery has also been one of the keys to success for HomeStretch, a company launched in 2010 by former Lane executives William "Skipper" Holliman and Gentry Long.
     Holliman said the company routinely ships orders a few days after they are received - a feat it has accomplished by keeping its SKUs count relatively small and closely monitoring sales patterns to keep the warehouse full of the products with the highest demand.
Workers attach bases to reclining seats at Southern Motion's factory in Pontotoc.
     "We're not reinventing the wheel here," said Holliman, whose company has about 185 employees. "We're going to give you a well-made product shipped quickly. That's what it's all about."
     Long said demand for domestic products is increasing, especially from mid-sized and large independent retailers. Price is still a very important element of a retail buyer's purchase decision, but Long said he doesn't believe domestic producers have to offer the absolute lowest price on the market.
     "People are willing to pay a little more, so if you can come close (to an importer's price), you have a shot at gaining that business," he said.
     While Mississippi furniture executives frequently tout made-in-USA products in their marketing efforts, they say it's nearly impossible to build a domestic product made entirely of domestic components. U.S-made fabric, in particular, is difficult to find, and several Mississippi producers buy fabric covers that are cut and sewn in China and packed in "kits" for container shipping.
     "When the fabric mills all went to China, we were forced to go to China," said Al Wiygul, president of American Furniture. "But it's changing again as labor rates are going up over there."
     As the costs of importing cut-and-sewn covers creeps closer to the cost of doing it domestically, Wiygul said his company hopes to significantly decrease the number of kits, which now are found on about 95% of American's products.
Sofas are wrapped in plastic before being placed in cartons at the HomeStretch factory in Nettleton.
     "In the next 12 months, I'd like to reduce that to 60% kits," he said. "We've got plenty of room to add sewers, plus room for 10 more upholstery (production) lines."
     Wiygul said the one of the biggest roadblocks to domestic cover sewing is not the availability of fabric, but the ability to find Mississippi people to sew them. It's a demanding job requiring a skill set that is fading as older sewers have retired or gone to work in other industries.
     "I would love to eliminate 25% of my kits ... if I could find the people," said Sneed, noting that at least half of Affordable's current lineup uses kits. "We always have trouble finding sewers. I'd like to see more training at community colleges and technical schools."
     Southern Motion, by contrast, uses kits on less than 5% of its products, while smaller companies like Tupelo-based Prime Designs say domestic sewing gives them an important competitive niche.
     "We're trying to use as many domestic resources as possible," said Jerry Marlin, Prime Designs' vice president of merchandising and marketing. "Our job is to find product niches that cannot be addressed by imports."
     He said Prime Designs, which has about 100 employees making stationary upholstery and recliners, is constantly on the lookout for fabric patterns and color applications that give its products an upper-end look at entry level price points.
     "We want to give the consumer a look she might see in a shelter magazine or on HGTV," said Marlin.
     Marlin and several other executives say a big part of that niche is being filled by special orders, which are increasing in importance every month.
     Lipscomb said special orders now account for nearly 20% of Southern Motion's business - up from virtually none three years ago - while Tidwell said Franklin now ships its special orders in two to three weeks.
     "Special orders are becoming more important, and when that happens, we're seeing that it's not all about price," Tidwell said.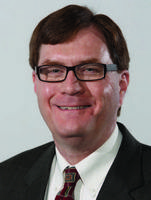 Larry Thomas
|
News Editor, Furniture Today
lthomas@furnituretoday.com
Related Content By Author
Training RSAs starts with knowing the benefits, says Acceptance Now

More Videos
RSA Insights & Intelligence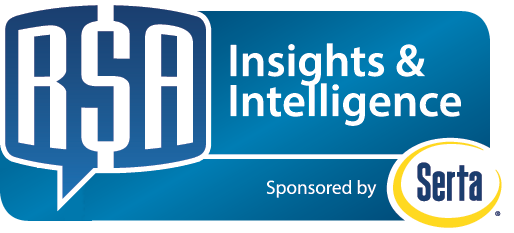 RSA Insights & Intelligence gives you, the retail sales associates, critical intelligence and insights. We make it easier for you to sell by providing actionable tips and key takeaways you can and should use for every sale. Check out our latest two articles:
* How to use an implied close
* The low cost of mattresses