Industry newcomer Pierre Richard named QFMA president
MONTREAL — Pierre Richard, who has a diverse executive background in retirement residence management and government agencies, has been named president and CEO of the Quebec Furniture Manufacturers Assn. and the Canadian Home Furnishing Market.
Pierre Richard
He succeeds Jean François Michaud, who has left the QFMA after serving for about 16 years as president and for seven years previously as the organization's legal counsel.
Richard is 13-year veteran of the Canadian Forces, retiring as a major in the Royal 22nd Regiment. After his military service, he co-founded a company specializing the design and evaluation of seniors' residences and clinical services.
Richard has also held executive positions in federal departments including Health Canada, National Defense and the Privy Council office. He was also a senior vice president of the Canadian Space Agency and vice president of the Canada Border Services Agency.
In 2005, Richard returned to the field of retirement residences as vice president of operations for the Groupe Maurice, managing a staff of over 1,100 employees providing services to the residents of more than 5,000 apartments including 600 care units.
An industry outsider, Richard was recruited to the QFMA position - perhaps one of the most important in the Canadian furniture industry - and has spent the last few weeks learning as much as he can, including his first foray to the High Point Market, which he admits was a bit overwhelming - "What a big world (the industry) it is."
"This is an interesting challenge - an important challenge," Richard said in an interview. "The first thing I have to do is listen. I've got a lot to learn. That's what I'm doing right now, meeting the members in their factories and offices. I'm meeting with as many people as I can."
Daniel Pelletier, president of contract furniture specialist Artopex and chairman of the QFMA's board of directors, said Richard's diverse experience in senior leaderships will serve the 150-member organization well.
"We trust that his experience and abilities and will bring great value to our association as we collectively move forward," Pelletier said in a statement.
"Right now, I'm asking our members about their view of the industry and what the association should be doing to help them," Richard said. "I want to make a difference."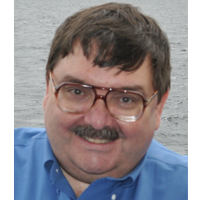 Michael J. Knell
|
Contributing Editor
Related Content By Author
New kid on the block: A dream team restoration and magical mansion

More Videos