Bassett Mirror unveils cross-merchandising
BASSETT, Va. - Bassett Mirror, believing that professionally designed combinations of furniture for a room will lead to increased sales, has begun showcasing them in displays that retailers can replicate in stores.
     The displays informed the accent furniture and accessories source's redesigned showroom at the October
High Point Market
. They rest on cross-merchandising techniques at the heart of "Best Total Fashion Solution," a new strategy developed during a two year revitalization effort at
Bassett Mirror
.
     The goal is for a retailer to sell a coordinated collection of furniture that can be shipped to a customer in three to five days.
     "Our new cross-merchandised design approach elevates our customers' experience beyond an assortment of attractive items into skillfully coordinated collections of furniture and home décor," said Spencer Morten III,
Bassett Mirror
's CEO. "Our approach ensures that our customers experience whole-home settings that are coordinated down to the last detail."
     The company's presentation in High Point bore this out. It included several vignettes with occasional tables, accent furniture, casual dining sets, decorative mirrors, framed art and lighting.
     Each vignette's design intermingled products through subtle detail relationships. For example, the metallic finish on lamps complemented the same on furniture pieces in one vignette, while a key Pantone color and complementary hues provided additional continuity.
     The company said its blue room was one of the first destinations for retailers and buyers shopping at High Point. This featured Bassett Mirror's best-selling "Caribbean Water," a hand-painted canvas that measures 70 by 96 inches.
     "Our inspired vignettes were a hit with retailers who want to duplicate our presentation in their stores," Morten said. "Since market, we've been invited by several customers to recreate our lifestyle areas to boost sales of our leading edge designs."
     Morten said that before Best Total Fashion Solution came along, his company tended to display furniture items in groups. As a result, customers didn't see anything that pulled them in and "we didn't make it essential for customers to feel passionate about what they were doing."
     Morten said that "over 100 customers" had placed orders for the blue room at the October market.
     He said that the average dollar amount for a market order had jumped from $2,000 to $5,000.
     Morten also said that he expected the company's sales of curated items on flash-sale sites to double in 2014, to $12 million.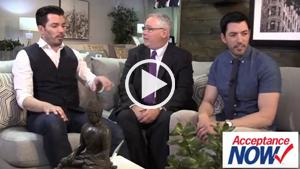 See our videos from the Spring 2017 High Point Market featuring coverage of the Scott Brothers, Christopher Guy, 3D furniture printing, and our Habitat for Humanity building project. See videos! Video coverage sponsored by AcceptanceNOW.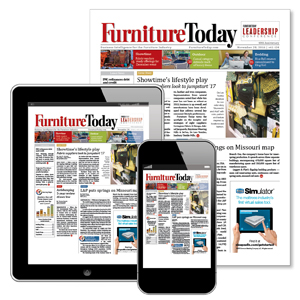 See the digital edition of Furniture/Today, which allows you to flip through the pages, click on any underlined area to visit a website or send an e-mail, search to find content in the magazine, or share pages with your friends. See the latest issue!