Upholstery offerings diverse
Las Vegas - Upholstery suppliers channeled their inner Goldilocks mindset and are offering the "just right" formula at market this week.
     For some, the answer is"not too big, not too small."For others, the secret lies increating "livable excitement."
     And while fashion week inMilan or New York serves asinspiration for clothing linesthat eventually make their wayto Main Street, U.S.A., the LasVegas Market is going one stepbetter and offering both fashionand function from the get-go to retailers serving a diverseconsumer demographic.
     AICO plans the company's"most aggressive upholsterylaunch in Vegas," according toLaurie Phillips, vice presidentof upholstery for the company.Phillips said AICO is introducingnew product in the StudioCollection by Michael Aminias well as in the freestandingleather program. There willalso be introductions in MiaBella Leather and in the MichaelAmini and Jane Seymourcollaboration.
     "We are adding 40 SKUsto our Studio Collection andfive new SKUs to the Platinede Royale Collection launchedin October under the MichaelAmini/Jane Seymour Collaboration,"Phillips said. "Studiosofas will range in retail from$899 to $1,299. We will offerspecial order capability in ourStudio Collection and plan toexpand special order in 2014to all Michael Amini upholsteryproducts."
     Lexington Home Brands isintroducing Kensington Place,an approximately 45-SKU collectiondefined by companyofficials as new traditional.Upholstery for KensingtonPlace is tailored and featuresdressmaker skirts, transitionalexposed wood framesand eclectic styles in leatherwrappedrattan. Fabrics featureintricate textures, embroidery,fretwork and basket weavepatterns, velvets, aniline leathersand geometrics in fourcolors - celadon, pale mint,oatmeal and rich caramel.
     "The vast majority of upscaleconsumers still describetheir personal style as traditional,"said President andCEO Phil Haney. "The disconnectoften occurs when theyoverlay their relaxed lifestyleon the rigid lines of pure traditionaldesign."
     Kensington Place is designedto work in moderatelyscaled interiors, a lifestyleinfluence that continues topermeate the urban consumerdemographic.
| | |
| --- | --- |
| Consumers can choose arm style, a base option or skirt and contract cording in the Emeline collection by Best Home Furnishings. | |
| | Global Furniture USA is introducing "comfortable, stylish, edgy, functional" upholstery in Las Vegas, company officials said. |
     On the opposite end of theurban spectrum, Handy Livingis featuring the soFast sofa, an85-inch long sofa that can beshipped via UPS and assembledby the consumer without tools.
     "Our biggest focal pointfor 2014 will be 'take with'products for immediate gratification,"said Tom Erdman,general manager. "The centerof that will be soFast - a conceptthat we've been workingon for more than six years.Even though this sofa is KD, ithas pocketed coil seating, steelseat and back frames and sinuouscoil construction.
     "We've watched Ikea takeover wherever they land,"Erdman said. "While they arebrilliant at the merchandisingend, they have trained the consumerto take product homeimmediately, and the consumeris beginning to demand that.Ultimately, we feel retailersare going to need to be able tocompete with these products."
     Abbyson Living is introducinga 75-SKU collectionby designer Monica Pedersen.Company officials are projectinga 35% increase in 2014and said the Las Vegas appointmentschedule is full.
     "This market is a very excitingtime for Abbyson Living,"said Homaira Shifa, marketingdepartment specialist. "We areintroducing more than 50 newSKUs of beautiful new designsof living room, dining roomand accent chairs. We are alsointroducing the Monica Pedersenfurniture collection thatwill showcase exquisite colors.This year is all about color.
     "We have always taken ourclients' interest into considerationwhen designing newitems and will continue to doso in the coming year," Shifasaid. "We are watching fashiontrends and are doing tons ofmarket research to stay aheadas a trendsetter in terms ofcolor and style."
     Global Furniture USA isplanning to be "aggressive inall categories in 2014," accordingto Global's Director ofSales and Merchandising MackPeters. In Las Vegas, the companyis introducing 18 stationarygroups and nine motiongroups.
     "Retail prices are from$399 on stationary and $499on motion," Peters said. "Weare shipping (from) most factories45 days from receipt oforder."
     Two-piece sectionals in the $899 to $999 retail price range are the focus for American Furniture Mfg. in Las Vegas. Vice President of Sales Randy Spak said the company is "very focused" on 2014 introductions after introducing a "massive amount" of new groups last year.
| | |
| --- | --- |
| Designer Monica Pedersen is introducing a new collection with Abbyson Living that features vibrant upholstery hues. | |
     "Once we are in stock, leadtime is one week," Spak said."We offer all of our sectionalsand modulars in reversibleconfigurations, and we offerthree color options per groupand style."
     LaCrosse Furniture isfocusing on its sofa-sleeperprogram for the Las VegasMarket. President and CEOChris Podschun said that the2014 winter market marks thecompany's largest Las Vegasintroduction.
     "We are expanding ourTriliogy sleeper collection,"Podschun said. "We havenine styles with five differentmattress selections - fiveinch, five-gel over innerspring,seven-inch extra-long, jumboextra-long gel over innerspring,and extra-long air.
     "We're also expanding ourAHZ coil cushion customorderupholstery line, addingtwo new styles and expandingour fabric selection at $50(cost) upcharge," added Podschun."Retail price points are$799 to $899 for sleepers and$699 for sofas."
     Best Home Furnishingssaid it is bringing the Emelinecollection to Las Vegas to capitalizeon the momentum of apreviously successful introduction.
    "Last market, we introduceda stationary seatingprogram where consumers canchoose from three arm styles,various finished leg choices ora skirt, and then have an optionto add contrast cording,"said Eric Vollmer, sales andmarketing specialist. "Fromthere, consumers can choosefrom any of our 700 fabric options.This went over so well,we are rolling out another verysimilar program with differentarm treatments and an entirelydifferent base."
     Best is also expandingthe Next Generation reclinerprogram and introducing theHarbor Classics collection offabrics and frames. HarborClassics features a thematiccolor scheme of soft blues andgreens paired with neutralsand natural fibers includingcotton and linen.
     "Everything is ready to shipat opening day," Vollmer said."In speaking with many of oursales representatives and someof our majors, we feel that thiscould be a really active, positivemarket. We're projectingour attendance to be up in the15% to 20% range."
     Lazar Inds. is showing anew sofa and sectional serieswith 18 SKUs. Retail price is$1,399, and President RobLuce said the introductioncomplements Lazar's overallproduct focus.
     "We have always been atremendous special-order resourcefor retailers," Luce said."I think the difference todayis that while consumers stillwant choice, they also wantdirection, which can at timesbe somewhat lacking at retail.The easier we can make oursale, the better for the retailer."
     Five new frames and50 new fabrics are part ofMarshfield Furniture's LasVegas mix. The company willcelebrate its 70th anniversaryin Las Vegas and is movingahead with additional customoptions.
     "Customizable upholsteryis what Marshfield isall about," said President BillMork. "Consumers are tiredand frustrated of seeing thesame old stuff when they shopfor upholstery. Many havebegun to desire a fashionablelook that they have helpeddesign in the store. Our EssentiallyYours and Simply Yoursmarried fabric programs allowthe consumer to customize hersofa through a choice of differentarms, seat back styles, contrastingwelts and more than150 fabrics."
| | |
| --- | --- |
| Lexington Home Brands' Kensington Place collection accommodates smaller interiors with updated traditional designs. | |
| | The 544-60 sofa by LaCrosse Furniture is part of the company's "largest Las Vegas intro ever," said Chris Podschun, president. |
     At Fairmont Designs, buyerswill see "good, saleablebase cloths that work with lotsof pops of color," said ToddCampbell, director of domesticmerchandising and vicepresident of sales. He addedthat the company has severalprograms that include threeframes, rolled or track arms,six to eight solid body clothoptions and 20 pillow configurationsfor one price.
     "We're trying to focus ona lot of color, not one certaincolor, but just color in general,"Campbell said. "Thewhole family of slates is reallyretailing well, and we're addingcolors like tangerine andreds as accents. We're reallygoing after the 28-to 40-yearoldbuying segment with transitional,casual styles.
     "We offer a lot of specialorder capabilities that aresimple for retailers and consumersto understand," saidCampbell. "By doing that, weare able to appeal to more of across-section of the consumerbase. You have to create excitement,but it has to still belivable."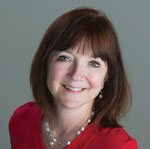 Cindy W. Hodnett
|
Upholstery/Style Editor
chodnett@furnituretoday.com
Related Content By Author
RSA Insights & Intelligence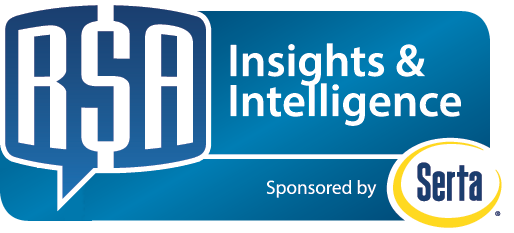 RSA Insights & Intelligence gives you, the retail sales associates, critical intelligence and insights. We make it easier for you to sell by providing actionable tips and key takeaways you can and should use for every sale. Check out our latest two articles:
* How to use an implied close
* The low cost of mattresses