Top 15 bedding producers see modest gains for 2014
HI
Fazio
GH POINT - Top 15 bedding producers generally see modest gains for the industry next year, one that would keep bedding on a growth track.
     Another growth year would be welcome, but the ride could be a bit rocky. Some producers see a year of ups and downs, and note that there are still some economic headwinds facing the industry.
     The most optimistic prediction by a bedding major is for a "strong year" for the industry, while a number of other majors see modest growth.
     In preparing its annual bedding outlook, Furniture/Today asked more than two dozen bedding producers to offer their assessments of bedding's prospects in 2014. Here is how Top 15 bedding producers see the new year:
     Gary Fazio, CEO of
Serta
and
Simmons
: "We at Serta Simmons Holdings are optimistic that 2014 is going to be a strong year for us and the industry. The quality of product across the board is more technologically advanced and more suited to solving the consumer's sleep needs than ever before. Our research shows that Americans are really 'getting it' - they truly understand the importance of a good night's sleep to their health and happiness - and they are beginning to view their mattress as the foundation that empowers them to take on the day."
Anderson
     Rick Anderson, executive vice president and president, North America,
Tempur
Sealy
International: "We anticipate continued modest growth for the bedding business in 2014. Economic headwinds, such as consumer uncertainty of what will happen with the next debt ceiling debate, are being factored into our expectations. That said, people need better sleep more than ever, which will continue to drive AUSP in 2014. Tempur
Sealy
will meet that demand with continued innovation and by raising the bar across all price points in our brand portfolio."
     Dave Roberts, president, King Koil: "The industry appears to be heading into a similar position as in 2013. We may see a slight uptick in the second half of the year. 2015 'should' be expected as our year for a turnaround."
Roberts
     Gerry Borreggine, president,
Therapedic
: "By the end of the first quarter of 2014, much of the transition from the consolidation of the major brands will have taken place. On one hand, that will lighten the competitive landscape for all other brands, who will be feeling the squeeze put on the retailers by the top four. Conversely, it will open the door to the opportunity of providing retailers with an alternative to the pricing and heavy handed policies the big brands employ."
     Kevin Toman, president,
Englander
: "At Englander we are looking for a strong year with a slow first quarter. The programs we will introduce at Las Vegas will kick start our business in the spring and continue the momentum for the rest of the year."
     Ron Passaglia, president,
Restonic
: "The housing market has improved significantly this year with demand outstripping supply. Traditionally, an uptick in housing sales has increased bedding business in the one to two years following.
Borreggine
However, I predict a shift of price points in the marketplace, with a decrease in spending at the $1,500 price point and above to an increase in the $899 to $1,500 segments. There is still pressure in all margin categories and price points to compete against other consumer living expenses."
     Frank Hood, CEO, Kingsdown: "We will see modest growth coming from middle-market price points. I see much more action in the $1,200 to $1,799 range than we have seen in a few years and I believe that is more indicative of consumer willingness to put a few more dollars into bedding purchases than ever before. There are a few factors for this, namely more advertising on television from sleep shops and manufacturers that promote higher price points and more feature-packed bedding, and retailers filling in mid-market slots on the floor to get higher margin where they can. But let's not kid ourselves into thinking this is a bullish year; it is just a reshuffling of deck chairs and inventory, switching out underperformers and rationalizing product mix - not real growth."
Toman
     Mike McQuiston, executive vice president,
Symbol
Mattress: "Growing concerns over health care costs and premiums may hurt disposable income, thus potentially putting a damper on what I thought could be a decent year."
Rick Robinson, president, Spring Air: "Business will continue to improve in 2014 although it will continue to be spotty and inconsistent. As the industry's major producers consolidate at the top, I think the AUSP will rise based on their need to boost profit levels generated by higher-priced products."
     Earl Kluft, CEO, E.S. Kluft & Co.: "I think our industry is doing a better job, through innovation, in prompting an otherwise reluctant consumer to change out their mattresses with something better than they have. Specialty products led this charge years ago, and more recently hybrids are generating more excitement. So we continue to sell at higher average unit selling prices and that keeps us moving along, albeit in a rather anemic fashion. I see more of the same in 2014 as in 2013, essentially lots of swings based on the peculiarities of the economy, with perhaps a few more highs and definitely more lows. I also believe that the luxury bedding business will continue to be strong and grow. Quality retailers are doing a better job of selling higher-priced, feature-enriched products and we see this only growing stronger in the U.S."
     Bryan Smith, president, Southerland: "Bedding will continue a slow and steady recovery."
| | |
| --- | --- |
| Passaglia | Hood |
| McQuiston | Robinson |
| Kluft | Smith |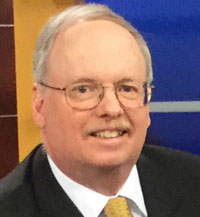 David Perry
|
Executive Editor, Furniture Today
dperry@furnituretoday.com
Related Content By Author
Frontline Friday hot on trail of industry issues … despite cold weather

More Videos