Kincaid adds retail pricing to website in select markets
Focuses on wood furniture collections
HUDSON, N.C. — Solid wood furniture resource Kincaid Furniture has updated its website to include retail pricing and in-store availability of products sold in markets with dealers with a Kincaid Shoppe or gallery program.
It is also launching an e-commerce program for customers in two markets that don't have dealers offering the Kincaid line.
Up to this point, the Kincaid website,
www.kincaidfurniture.com
has let customers view products and related information. It also has had a dealer locator.
The recent development allows customers to see the specific pricing that Shoppe dealers are offering on specific items across various wood collections.
"Generally we are doing it in markets where they have a comprehensive display," said Max Dyer, vice president of marketing, noting that there are currently 116 Kincaid Shoppes and freestanding stores attached to a La-Z-Boy store.
Dyer said the pricing will the same as if they were viewing it on a hangtag in the store.
In addition to the dealer locator, there is a link to the store's website.
He noted there have been a few dealers who have not been comfortable with having the pricing online. But most stores, he said, have embraced the change.
The company chose to start with wood furniture because there aren't as many pricing variables on the wood side as there are with upholstery. The company is now working on ways to offer upholstery pricing, but couldn't say when that feature would be available on its site.
"Once we have a total comfort level, we will proceed with upholstery," said Dyer. "Right now it is a little too soon to say. We want to make sure it is right then we will go forward."
The two markets where the company is selling directly to consumers on its website are Louisville, Ky., and Little Rock, Ark. It also is selling to consumers in parts of the Atlanta area where there are no Kincaid stores.
In addition to minimum online pricing, the website has a feature where the customer can add items to the cart. Like the Kincaid Shoppe online pricing feature, it has product photography and product specs.
"Consumers in these markets know and trust the Kincaid brand," said Dyer. "We experience strong website traffic in each of these areas, even though they don't have a local Kincaid display. We're bringing our e-commerce program to markets where buying in-store isn't an option."
"It gives us a chance to sell direct (to consumers). At the same time, we are trying to be sure that if we have dealers that reach into those markets, we don't cut into that," he said. "It is a very selective approach to e-commerce."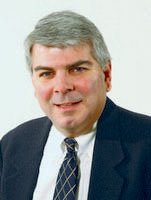 Thomas Russell
|
Associate Editor, FurnitureToday
trussell@furnituretoday.com
Related Content By Author
Furniture Retail Solutions

Over the past year, our editorial team has been on the road, studying retail – what's working and what challenges even the most established retailers face. Born from these studies is Furniture Retail Solutions – a multi-part series addressing common problems retailers face. Read our first two articles:
* Ergomotion increases retailer's profit potential with Motion Bedroom Furniture
* REM-Fit, by Protect-a-Bed, Outlines the Benefits of a Brand Store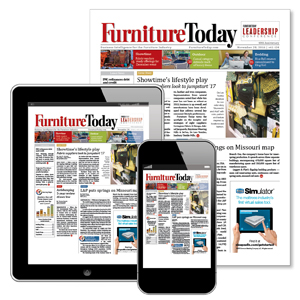 See the digital edition of Furniture/Today, which allows you to flip through the pages, click on any underlined area to visit a website or send an e-mail, search to find content in the magazine, or share pages with your friends. See the latest issue!