India flexing muscle as a Top 10 source
High Point - When an emerging source country for furniture comes on the scene the industry is always eager to hear why. What type of product does it produce? How is the labor force? What is the local supply chain like? What about the local infrastructure?
     Answers sometimes aren'talways easy to come by unlessyou're actually on the groundand sourcing product in thatlocation.
     This can all be true of India,which really isn't a new sourcecountry but has recently becomea much larger player. In the past18 months or so, it has gaineda Top 10 spot on the Furniture/Today's list of countries shippingfurniture to the U.S. For the firstsix months of 2013, it shipped$112.1 million in furniture to theU.S., up 27% from $88.5 millionin the same period of 2012.
     That's a big jump and onethat is supported by data fromtrade data specialists ZepolCorp., whose numbers on Indiacan be seen in the accompanyinggraphics.
     Over the years, India has beena strong resource for companiessuch as case goods importer FourHands, accent furniture specialistStein World, case goods importerand manufacturer Classic Homeand accent furniture specialistAA Importing. Talk to any ofthe people with these companiesand they will tell you about theunique woods and designs theycan get out of India.
     For example, some of thefurniture is made with reclaimedmaterials such as old buildings,railroad ties and old fishingboats. India's ability to workwith metal is another importantstrength as seen by cast metalproducts seen at Four Hands, AAImporting and Stein World at therecent Atlanta giftand home furnishingsmarket.
    "India is agreat country forworking withiron case goodsand mixed materialpieces," saidAdam Dunn,product managerat Four Hands.
     "Their strengthreally lies in theiron and brass developments,andwillingness to experiment withnew materials and interestingshapes. India is a great place todevelop furniture, and manufacturersare always willing to workwith clients to build product totheir specifications and qualitystandards."
| | |
| --- | --- |
| Four Hands' Louvre sideboard is made in India from recycled wood and iron. Part of the Ellington collection, it retails for $2,745. | |
| | AA Importing sources this console in India. It is made with solid acacia. |
     He added that it can sometimesbe a struggle to train avendor to meet your company'sspecs. But once that happens,"you can begin developing deepinto collections with great results."
     "Also, India has a greatstrength in wood carving andhandicraft work," Dunn added."Very few countries can compareto the hand-crafted nature ofproduct in India. A lot of laboris still very manual, and as thatdoes present some quality andconsistency issues, it also opensthe door to creating truly handmadepieces that could never becreated in modern manufacturing."
     Richard Tallin, presidentof
AA Importing
, has beensourcing there since the 1970s.Today about 20% of his linecomes from India. In additionto reclaimed wood looks, hesaid, the country has plenty ofmetal resources that allow it toproduce things like cast brassand aluminum accent tables. Hisshowroom in Atlanta also featureditems such as wood tablesand consoles made with 100%solid acacia.
     Another reason he likes Indiais that the cost of labor in Chinais going up. The exchange ratealso is making products out ofChina more expensive than theywere in years past.
     "Our volume out of India hasdoubled in the past 10 years,"Tallin said, noting that most ofthe factories there are small, employingaround 100-120 workers."It is really still a cottageindustry."
     Another challenge is poorquality roads, which make gettingproduct to port facilitiesdifficult.
     "The problem with India isdelivery," he said. "The roads areterrible."
     That said, he believes thecountry still produces qualitygoods with looks that are popularwith many consumers.
     "It has gotten more mainstream,"he said. "Right now themarket has come to them."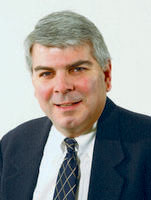 Thomas Russell
|
Associate Editor, FurnitureToday
trussell@furnituretoday.com
Related Content By Author
RSA Insights & Intelligence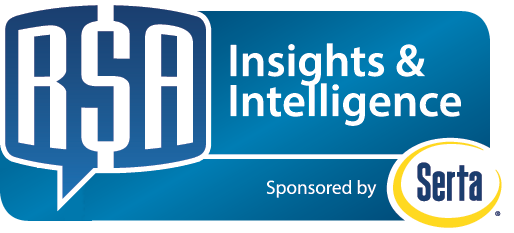 RSA Insights & Intelligence gives you, the retail sales associates, critical intelligence and insights. We make it easier for you to sell by providing actionable tips and key takeaways you can and should use for every sale. Check out our latest two articles:
* How to use an implied close
* The low cost of mattresses