Herb Hester, founder of Caye Home Furnishings, dies
Industry career spanned more than 50 years
TUPELO, Miss. — Veteran furniture executive Herb E. Hester Sr. died Saturday at the North Mississippi Medical Center here. He was 75.
His career in furniture spanned more than 50 years. Hester started in the industry as an upholstery buyer at Montgomery Ward. He then shifted to the manufacturing side of the business, where he held executive positions at Nelson Bros. and Deville Furniture before becoming founder and president of Caye Home Furnishings, whose brands included Stratford and Stratolounger.
He was one of the pioneers in exploring manufacturing offshore, eventually partnering with a Chinese firm, Mengnue Group. That company would later build a thriving manufacturing facility in China known as Gelin Mfg.
Hester's family told Furniture/Today that he lived a full life that centered around his family, faith, and a career he loved. Describing him as a man who strove every day to work harder than he had the day before, they said that during the times he wasn't working, Hester spent time with his wife, son, daughter-in-law, and his two grandchildren. He was also an active, charter member of The Orchard United Methodist Church.
A private memorial service will be held later this week.
The family requests that memorial donations be sent to Women First Resource Center, 215 N. Gloster St., Suite D, Tupelo, Miss. 38804, or to NMMC Inpatient Hospice Unit, 422 A East President, Tupelo, Miss. 38804.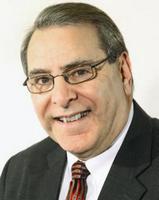 Ray Allegrezza
|
Editor in Chief, Furniture Today
rallegrezza@furnituretoday.com
Related Content By Author
Amazon looming, Consumer Confidence shocker and more

More Videos