King Koil sets broadest Vegas launch to date
Las Vegas - Top 10 bedding producer
King Koil
says good business is on the way. And it's making one of its broadest product launches ever to give retailers lines to help them spark their bedding sales, company officials say.
     Three major lines are beingintroduced here this week by theproducer, which exhibits in WorldMarket Center A-546.
     "Everything that we're bringingto the show anticipates strongbusiness years ahead," said companyPresident and Chief OperatingOfficer Dave Roberts. "Ouroutlook is very positive and we'rebeginning to direct and designour retail offerings for the yearsfollowing 2014."    
King Koil
's new collectionsinclude a World Luxury series atpopular price points, a designerlevelSleep Couture line aimed atgenerating high retail margins,and a Z Tech series that targetsMillennials.
     Describing its World Luxuryline as a "renaissance of elegancein a popular pricing segment,"King Koil is presenting its 10new World Luxury models from$699 to $1,499 with a choice ofcomfort at the $799 and $999levels. The all encased-coil seriesfeatures varying coil counts andlayered combinations of gelfoams, latex and high-densitypoly foams.
     Offered in a cream/goldpalette and in a range of profiles-including Euro-, pillow-and-plush tops, the World Luxurycollection will tout "exceptionallyhigh-end, three-dimensional fabricswith phase-change materialsand many other extras," Robertssaid.
     Atop the World Luxury lineis a new high-end Sleep Couturecollection expected to retail from$1,999 to $4,999. This new KingKoil "designer" series is intendedto help retailers raise and maintainhigh mattress tickets.
     Dressed in black, platinumand white, the Sleep Couture innerspringcollection was inspiredby intensive King Koil researchover the past 18 months, Robertssaid.
     "Our studies show thatincreasing numbers of consumersare turning their interests tobedding that delivers higher qualityand more luxury," he said."They're also correlating bettersleep with better health in waysthey hadn't in the past. And, aftermore than a decade of sleepingon specialty bedding, they'redemonstrating a renewed interestin innerspring beds."
     Five Sleep Couture models arebeing presented to retailers here:A three-piece design at the topend,a new box pillow-top style,and three smooth-top modelswith cushion firm, luxury plushand firm feels.    
King Koil
is reaching out toMillennials with a Z Tech lineintended to attract consumerswho want, but are unable to afford,the latest technologies in thebedding category, officials said.Intended for shoppers in their 20sand early 30s, Z Tech beds offerhigh-tech innerspring designsand looks at retails from $399to $999, the company said. Thenew series uses components likegel-infused latex and poly foams.
     "Fabrics for the line featurephase-change materials and otheradvancements that are normallyoffered in much higher pricedbedding," Roberts said. "Z Techwill satisfy the younger demographic'sdesire for the latest technologiesin the products they buywhile respecting the limits of theirbuying power."    
King Koil
's Laura
Ashley
innerspringline will be shown asa two-sided collection as a wayof expanding retailer optionsand providing additional meansfor dealers to differentiate themselves.
     Laura
Ashley
beds, in additionto other King Koil innerspringlines, will be promotedat market in both one-and two sided versions "to remind retailers that we can and will makeeither style available to them,"Roberts said. "Our research indicatesnot only that 74% of consumers would prefer having two sides to their mattress, but that two-sided products are still beingrequested and sold across thecountry. We want to give retailersevery opportunity to providetheir customers with what theywant."
     The King Koil iMattress linehas been expanded and nowincludes five hybrid models from$899 to $1,499 and five foammodels from $1,299 to $3,999.The collection features new covers,tailoring patterns and a newcolor palette.
     At market, King Koil is alsoshowing its Natural Responsecollection, promoted as thecompany's "alternative to highendspecialty bedding," and itsExtended Life line for average orplus-size sleepers, which Robertssaid "continues to be the mostsuccessful product in its class, havingvirtually a zero return rate."
     Many King Koil productsalso continue to be available inthe company's exclusive Flare sizeoption that provides consumerswith additional sleep space whiledifferentiating retailers who floorthe innovation, Roberts said.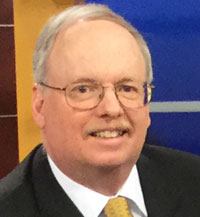 David Perry
|
Executive Editor, Furniture Today
dperry@furnituretoday.com
Related Content By Author
RSA Insights & Intelligence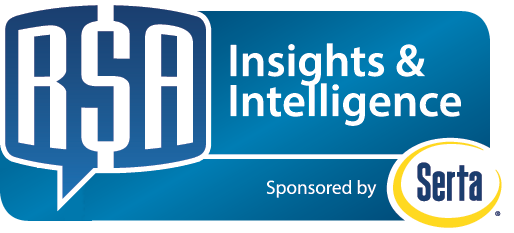 RSA Insights & Intelligence gives you, the retail sales associates, critical intelligence and insights. We make it easier for you to sell by providing actionable tips and key takeaways you can and should use for every sale. Check out our latest two articles:
* How to use an implied close
* The low cost of mattresses