Fabric suppliers look for opportunity this year
Covington Fabric & Design adds new color options to the popular Piazza collection.

High Point — Fabric suppliers see plenty of growth opportunity ahead in 2014, and the pathways to increased sales are as varied as the rainbow of color ways presented at the International Textile Market Assn.'s Showtime event in December. Many textile companies are reporting significant increases for 2013 over 2012, and strong interest in domestic fabrics is expected to continue to influence the market in 2014.

To view a slideshow of photos only, click here.   
"2013 has been an extremely good year for Valdese Weavers, with significant growth across all distribution channels in both our residential and contract businesses," said President and CEO Mike Shelton. "Likewise, each of our brands - Valdese Weavers, Valdese Weavers Contract, Circa 1801, Home Fabrics and Valdese International Products - experienced growth in 2013, producing the best top line revenue year in the history of the company."
Sunbrella's Ivy League collection features bright solids and patterns.
     Valdese partnered with Crypton Home Fabric on a performance fabric line that was introduced at Showtime. Both companies maintain separate showrooms, but also jointly show the new product line.
     "We went into Showtime with the specific goal of expanding our brand awareness by increasing our furniture manufacturer partners, creating a stronger presence at retail furniture stores and building our reach on social media," said Randy Rubin, chairman of Crypton. "Our new alliance with Valdese Weavers and our ongoing presence with Robert Allen are incrementally increasing our exposure with our target customers and giving them the ability to create complete consumer-ready room settings."
     Ramtex was up 22% last year, according to company officials, and attendance at December's Showtime was up more than 30%. Creative Director Melissa Andersson said the company is capitalizing on the demand for customization in the upholstery mark
The Exotic collection by Joe Ruggiero for Sunbrella showcases hand-crafted styles.
et.
     "We are seeing the largest returns on items that are exclusive to us versus our commodity items," Andersson said. "We have found the most success in creating and designing our own products rather than chasing our competitors or buying off the rack from our suppliers. If all suppliers could do the same, there would be more room for growth for all of us, and we would get a much better offering of product in the marketplace. For Ramtex, good design has been our biggest strength."
     Covington Fabric grew the company's furniture business more than 18% in 2013, according to Senior Vice President of Sales Thomas Bruno. He said that activity at December's Showtime corresponded to the increase in sales.
     "We had five showrooms filled!" Bruno said. "I would rate it as the best Showtime in five years."
     Se7en had a double-digit increase in 2013 over 2012, said President Michael Durham, adding that buyers of "more mid-market and promotional furniture manufacturers" seemed willing to "step up their looks for the future." He said that opportunities exist for fabric suppliers and furniture manufacturers to strengthen both industries.
     "(Fabric suppliers) should be expert product developers - fast, targeted and customer-friendly - plus expert quality lean manufacturers," Durham said. "This way, the fabric supp
Peacock hues were strong for Brooks Fabrics at Showtime, along with the Digital print fabrics were important introductions at Blue Moon Print Works. company's extensive line of solids.
liers can be very financially sound and provide an ongoing and sustainable supply base to customers without interruption.
     "Furniture suppliers can bring more focused/targeted product/fabric ideas - what is working at retail plus what is missing at retail - to their key targeted fabric suppliers," he said. "More of a focused product development effort would result, and this would minimize ongoing product development cost and waste to the fabric suppliers and provide the fu
Digital print fabrics were important introductions at Blue Moon Print Works.
rniture retailers with quick, responsive and correct product for the consumer."
     Officials at De Leo Textiles mirrored Durham's assertion that many promotional furniture suppliers are looking at higher-priced fabrics in response to consumers "expecting better design."
     "Consumers are exposed to a wide variety of well-designed items in the marketplace, from Internet sites and on design-based television," said Amber Cummings, De Leo's main designer.
     "In response to this trend, we have seen manufacturers, even at the promotional level, seek out higher quality fabrics that will bring style to a setting, even when used minimally on a pillow or accent."

     De Leo is increasing its sales force in 2014 to meet the anticipated growth the company e
Bella-Dura showed vibrant warm hues with (from left) Dexter, Grasscloth, St. Tropez, Lewitt and Shelby.
xpects to follow a strong 2013.
     "We experienced more than 11% sales growth from 2012 to 2013," said CEO Craig De Leo. "Based on current programs with furniture manufacturers that will be fully rolled out in 2014, we project an even larger sales growth during 2014. We have also added sales personnel to cover territories that are currently served from our headquarters, with an expectation of growth in those areas."
     The furniture industry is discovering the importance of creating designs that address "life stages," and textile suppliers are responding by offering fabrics that do the same. In addition to the demand for performance textiles, fabric suppliers report that luxury fabrics are doing very well, as are introductions that eschew cookie-cutter designs.
"While our decorative brands had great success with their rug and ethnic looks, the overriding highlight (of Sho
Morgan Fabrics' Showtime introductions were shown as accent pillows.
wtime) was the request for traditional," said Laura Levinson, chief creative officer for Valdese Weavers. "Customers were looking for traditional patterns in updated constructions and modern color palettes. Home Fabrics launched new strie warps that carried this traditional look to a new level by adding both surface interest and fresh colors.
      "The modern mountain theme was also very well received," Levinson said. "Ski chalets have been trending in Europe for two seasons. We saw it first at Maison & Objet and it's materialized into collections by the major editors. In the U.S., this new twist o
The Lennon-McCartney pairing was a strong December placement for De Leo Textiles.
n lodge is fresher and also colored back to the new gray base shades."
     Sunbrella introduced three collections that included pastels, vibrant colors and hand-made details. The goal with the Artisan, Dusted and Ivy League introductions was to reemphasize Sunbrella as an interior upholstery fabric.
     "This Showtime is about color for us, but with an emphasis on unique combinations of color and fabric layering," said Gina Wicker, design and creative director. "Texture also continues to
Strie velvets were huge for Valdese, underscoring consumer demand for updated traditional fabrics.
be a strong point for us, and our Showtime collections are a prime example of yarn innovation and weaving advances."
     Officials at Bella-Dura said the company was up 20% for 2013.
    "We had an exciting end of 2013," said Irwin Gasner, president. "We introduced new designs, colors, textures and patterns through our Bella-Dura Lifestyles collection and spring 2014 line - to very positive response."
     "Novelty items serve as jewelry on a piece of furniture, and silk blends, like our Bollywow and Homespun silk blend introductions, were strong, along with bright, dramatic colors used as accents," said
New introductions for the Nate Berkus collection at Swavelle included Gabrielle, shown in Seaside.
P/Kaufmann's Terrell Gray. "Our domestic business is on an upswing, and our international business is gathering momentum. The international market gets stronger as the world gets smaller."
     Se7en's Durham said that he expects "fresh, fashionable, yet saleable colors" to remain strong in 2014, along with fabrics that correspond with transitional and urban lodge styles. Natural fibers and hand-woven "authentic" fabric styles will be in demand as well, according to Durham.
     Morgan Fabrics reintroduced MJD, the cut yardage division for the company, at Showtime. Officials said MJD is a full-service distributor that specializes in high-end decorative fabrics and strong placements included "fashion forward prints, velvets and flat-woven fabrics."
     Transitional
Finland's Vallila Interior attracted attention at Showtime with bright, largescale designs.
furniture styles will continue to influence product development in 2014, said Paulina Muzekari, executive director of product development at Morgan.
     "As always, buyers are looking for new, innovative product that will set them apart and at competitive price points," she said. "It's beneficial for fabric and furniture suppliers and retailers to work together to ensure that the right product gets to market, and subsequently, to the consumer."
     Bruno said that body cloths with coordinated stories were a big placement for Covington at Showtime.
     "We featured cotton prints at value price points, as well as linen prints," Bruno said. "It was all over the place. One thing everyone wanted was unique looks with lots of color."
     According to Andersson, customers visiting Ramtex at Showtime were "much larger and more viable" than in years past. She said the co
Textile Fabric Associates, a unit of Swavelle/Mill Creek Fabrics Group, introduced Springhouse.
mpany has created a "new and improved vision and design for Ramtex" that contributed to the increase in traffic.
     "Our buyers come to us for fresh new designs and trends," Andersson said. "We had very good response to our newest patterns North shore and Epic because our customers seem to like that they have a pattern which makes them different. I'm seeing lots of pattern on pattern on pattern (for 2014). Also navy blues, military greens, black and white and warmer shades of grays are being used as neutral colors and m
Neutrals, transitional and traditional fabrics are in Se7en's repertoire.
ixed with neon corals, hennas, orchids, sunny bright yellows and indigos."
      Vallila Interior, a fabric supplier from Helsinki, Finland, visited Showtime for the first time. Introductions included large-scale graphics and a rainbow-bright palette, as well as custom fabrics created in conjunction with Lauri Tahka, a popular Finnish artist and musician.
     "Lauri was simultaneously working on his new album and the Vallila designs," said Inkeri Mentzoni, Vallila's business development director. "Two of the designs are inspired by birds, Lauri's close-to-heart hobby, and the third, with its hearts, encompasses all the various emotions one's heart can experien
Morgan Fabrics reintroduced MJD, the company's cut yardage division, at Showtime.
ce."
     Swavelle showed significant introductions in the Nate Berkus collection at Showtime, as well as in a new collection - Olde Mill. Vice President Greg Thomases said there were 100 new SKUs in the Berkus group, and 183 in Olde Mill, adding that both groups addressed significant style trends.
     "There was a tsunami of geometrics at the October (High Point) market, and it was the most significant trend we have seen in quite some time," Thomases said. "But it all comes down to making good, saleable product while being able to service your customers."
     Cathy Smith, the director of product management at De Leo Textiles, said the company is now designing more than 75% of its patterned fabrics in-house, creating a custom product that adds value to upholstered furnishings.
Swavelle's Sandoa in Saffron was a hit with buyers.
     "Furniture manufacturers, retailers and fabric suppliers must work synergistically to present a high-quality, well-designed product that excites the consumer," Smith said. "We need to change the image of furniture shopping from a scary necessity to a way that the consumer can express her personality. The electronics industry has succeeded in doing this within a generation; it is time for the home industries to follow suit."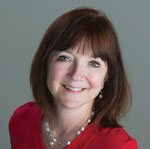 Cindy W. Hodnett
|
Upholstery/Style Editor
chodnett@furnituretoday.com
Related Content By Author
Centers of High Point marks 20-year milestone, better than ever

More Videos
RSA Insights & Intelligence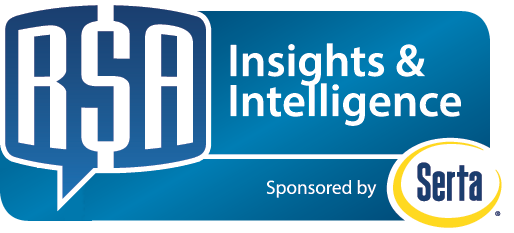 RSA Insights & Intelligence gives you, the retail sales associates, critical intelligence and insights. We make it easier for you to sell by providing actionable tips and key takeaways you can and should use for every sale. Check out our latest two articles:
* How to use an implied close
* The low cost of mattresses