Leather sources stress quality
The newest leather motion sectional from LaCrosse is patterned after a top-selling motion seating group.
Las Vegas - Amid a modest number of upholstery product introductions, leather is taking center stage here as vendors seek additional retail floor space with a variety of more upscale offerings.
     Exhibitors say they're emphasizinghigher-quality leathers,improved styling and quickdelivery as they continue toposition leather upholstery asa middle to upper-end productand differentiate it from morepromotionally priced goodsthat use bonded leather or otherleather-like covers.
     Plus, buyers can expectto see lots of leather motionproducts, especially those withpower reclining mechanisms.Most exhibitors say power accountsfor at least half of theirmotion sales and believe it stillhas plenty of room to grow.
     "Just about every (motionseating group) we introducethese days comes with power,"said Chris Stevens, president ofNorth American sales and marketingat Violino. "It's hard tofind a car today without powerwindows, and it may becomethat way with motion sofas."
     Violino, one of a handfulof leather upholstery resourcesbringing both stationary andmotion product introductionsto market, will show off itsnewest goods in a renovatedshowroom.
     "We're looking for a goodmarket ... not just with WestCoast business, but with businessnationally," Stevens said.
His thoughts were echoed byChris Pondschun, president ofLaCrosse Furniture, whose introductionsare highlighted by alineup of leather high-leg reclinersretailing for $699 to $799.
     "We already have a lot ofappointments lined up, so itshould be very busy for us," hesaid.
     LaCrosse also is expandingits stationary leather offeringswith two groups featuring sofasretailing for $1,299 to $1,499,and adding a motion groupwith an $1,199 sofa price point.
     Pondschun and other executivessaid an uptick in businessin the fourth quarter has leftthem very optimistic about2014.
     "I think we're in prettygood shape for 2014, but I'mglad 2013 is over," Pondschunquipped.
     Other exhibitors unveilingboth stationary and motion upholsteryin leather include ACPacific, Flexsteel and Moroni.
     Moroni's introductions includeits first-ever home theatergroups, while Flexsteel hasthree new motion groups andone stationary offering.
     Flexsteel's motion groupscarry sofa price points of$1,699 to $1,999 with powermechanisms, while its stationarygroup blends modern architecturewith rustic accents suchas a hackberry wood base.
     "We're emphasizing muchhigher styling and better leathers,"said Lee Fautsch, Flexsteel'ssenior vice president ofsales for home furnishings.
     In addition to Violino'srenovated showroom, leatherupholstery buyers can expectto see upgraded showrooms atBarcalounger, which recentlysigned a new World MarketCenter lease, and DeLandis,which is fresh off a successfuldebut at October's High PointMarket.
     In Las Vegas, DeLandis isexpanding its leather motionlineup, which now includes asectional with two power recliningseats and the three-pieceRavenna collection.
     "After many conversationswith buyers and retailers at theHigh Point Market, we recognizedthat our power motioncollections really captured theattention of retailers, so it onlymade sense to expand uponthat success for Las Vegas,"said Larry Crink, who overseesthe company's sales and merchandisingefforts. "Our successcomes from clever products, especiallyour cutting edge motioncollections and plush memoryfoam seats, as well as our multipleleather options."
     DeLandis was launched inthe U.S. last year through apartnership between specialtybedding producer ClassicBrands and DeLandis, which isbased in Guangzhou, China.
     DeLandis and ClassicBrands are showing their fullproduct lines in an expandedshowroom.
     Barcalounger, meanwhile, isusing its renovated exhibit spaceto expand its lineup of leathermotion furniture with lay-flatmechanisms and gel foam seatcushioning.
     Most of the models with layflatmechanisms, which reclineto nearly 180 degrees, are availablein power.
Other key introductions areat Domicil, which is adding severalmodern and contemporarypieces;
Planum
, which is addingan all-leather sofa to its KelvinGiormani collection; ParkerHouse, which is expandingits leather motion lineup; andPalatial, which is expanding itsstationary leather offerings.
     Many of the newest modelsat Palatial will be part of thecompany's Premium Expresswarehouse program, whichfeatures 67 frames available forimmediate shipment.
     Domicil, a unit of leatherupholstery major HTL International,is adding a sofa withmodern styling to its Domicilline and a contemporary groupto its Muse line.
     The newest addition toMuse features moveable headrests, wide arms and a thin basewith chrome sled legs.
     The Kelvin Giormani piece,Farfalla, was inspired by butterfliesand features a folding effectthat resembles some of theirwing patterns.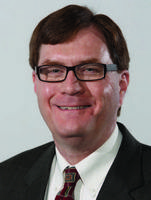 Larry Thomas
|
News Editor, Furniture Today
lthomas@furnituretoday.com
Related Content By Author
RSA Insights & Intelligence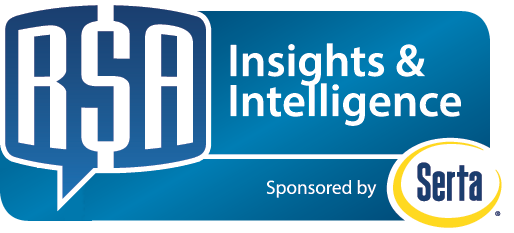 RSA Insights & Intelligence gives you, the retail sales associates, critical intelligence and insights. We make it easier for you to sell by providing actionable tips and key takeaways you can and should use for every sale. Check out our latest two articles:
* How to use an implied close
* The low cost of mattresses