Macy's to lay off 2,500 in move to save $100 million
Will continue to invest in areas including online operations
NEW YORK — Macy's will cut about 2,500 employees this year as part of a consolidation and reorganization move designed to save $100 million a year.
The department store giant, with more than 840 Macy's and Bloomingdale's stores, said in a release that the changes "reflect learnings from the implementation of business strategies and new technologies at Macy's in recent years."
Among other things, it indicated it will continue to pump resources into certain parts of its business, including its online operations.
Macy's is combining its Midwest and North regions into one North Central region and combining nine existing store districts. The moves will reduce its total regions to seven and its total district count to 60.
In merchandising planning, the company said it's eliminating the district planner role for soft home categories, shifting the responsibility to the regional and national levels.
In addition, Macy's said it will realign, cut and combine some Macy's store positions to improve productivity and efficiency "while also fostering high standards for customer engagement and service." Some central office, administrative and "back-of-the-house" expenses also are being trimmed by cutting employees and other costs.
The approximately 2,500 people being laid off are eligible for severance, it said, adding that other employees are being reassigned. Some open positions will not be filled.
The moves are estimated to save about $100 million per year beginning this year, it said.
The retailer announced five stores will close and four will open this year, a move it described as "normal-course adjustments."
The Macy's stores closings are in Mesa, Ariz.; Overland Park, Kan.; Florissant, Mo.; Irondequoit, N.Y., and Murray, Utah. Macy's stores will open in Sarasota, Fla., Las Vegas and The Bronx, N.Y., while a Bloomingdale's will open in Palo Alto, Calif.
Beyond that, the company said it will open Macy's stores in Ponce, Puerto Rico, in 2015 and Miami in 2016, and Bloomingdale's in Honolulu in 2015 and Miami in 2016.
In the release, Macy's Chairman, President and CEO Terry Lundgren said the company has increased sales and profitability over the past four years and "created a culture of growth. As the success of these strategies has unfolded, we have identified some specific areas where we can improve our efficiency without compromising our effectiveness in serving the evolving needs of our customers."
He said the actions announced Wednesday reinforce Macy's focus on continuous improvement in its "M.O.M. strategies (My Macy's localization, Omni channel integration and "Magic Selling" customer engagement).
Macy's is No. 8 on Furniture/Today's Top 25 U.S. furniture and bedding retailers rankings with estimated furniture and bedding sales of $1.2 billion in 2012.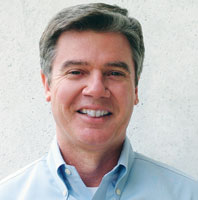 Clint Engel
|
Senior Retail Editor, Furniture Today
cengel@furnituretoday.com
Related Content By Author
Amazon looming, Consumer Confidence shocker and more

More Videos