GuildMaster launching QuickShip program in January
Seven-day delivery for 115 in-demand items
SPINGFIELD, Mo. — Home accents and furniture source GuildMaster is launching a QuickShip program with 115 of its most-desired items, promising to ship any items ordered at the winter markets within seven business days.
QuickShip will be featured at the Atlanta International Gift and Home Furnishings Market (Jan. 7-14), the Dallas Total Home and Gift Market (Jan. 15 -21) and the Las Vegas Market (Jan. 26-30).
QuickShip represents a "dramatic improvement" over past shipping times, said Margaret Powers, vice president of sales and marketing. She said an order could take as long as 90 days to ship in the past.
Powers said that QuickShip is the first phase of a new marketing campaign that will emphasize GuildMaster's quality and craftsmanship while getting a new message across, namely "getting people what they want when they want it."
And what people increasingly want are pieces that are "now completed and ready to ship within seven business days," said Steve Crowder, CEO of GuildMaster.
"Now completed" is the operative phrase. Crowder said that GuildMaster offers customers "the ability to customize a piece of furniture and have it delivered from our factory in 75 to 90 days."
"For many customers or designers who need it quicker this was unacceptable," he said via email. "GuildMaster researched the common shapes and finishes and interviewed designers, retailers and sales reps to arrive at a core group of products that they need (and) want most often and these became the base of our QuickShip program."
Crowder said that customers who can accommodate a lead time of 75 to 90 days will still be able to order customized pieces from GuildMaster. He stressed that "the tenets that have built the (GuildMaster) brand remain unchanged" in the line of QuickShip items.
"Hundreds of hours go into every piece," he said. "Hand-crafted by master tradesmen who refuse to sacrifice any detail for speed, each work demands weeks of individual attention."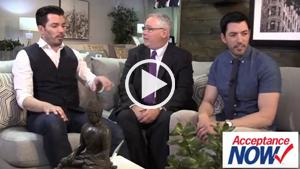 See our videos from the Spring 2017 High Point Market featuring coverage of the Scott Brothers, Christopher Guy, 3D furniture printing, and our Habitat for Humanity building project. See videos! Video coverage sponsored by AcceptanceNOW.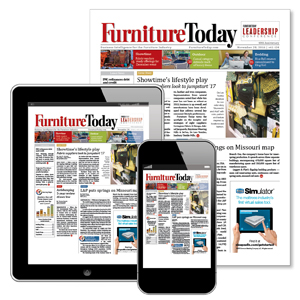 See the digital edition of Furniture/Today, which allows you to flip through the pages, click on any underlined area to visit a website or send an e-mail, search to find content in the magazine, or share pages with your friends. See the latest issue!