Stores offer financing But messages vary
High Point - Consumer financing is still a key ingredient for most furniture and bedding stores, and they're constantly tweaking the recipe based on what financing is available and what the market demands.
     Some of the hot offers these days are for long-term financing - 60 months or more - but that's not the direction some stores want to go.
     Shorter plans, like 12 months with no interest, can take the edge off the price of a high-end mattress with adjustable base, or a dining set, that might at first prompt sticker shock. And retailers continue to look for creative ways to offer financing to consumers who want it.
     Furniture/Today surveyed several stores across the country - some with more of an affinity for financing than others - to see what's working well in today's market.
Can't live without it
     Charlie Malouf, partner in Charlotte, N.C.-based Broad River Furniture, an Ashley Furniture HomeStore licensee, called financing "hugely important in our industry," and he looks no further than the auto industry for an illustration of just how critical it is for big-ticket retailers. Hardly anyone pays cash for a car, and it's the same with most furniture, he said.
     Even if consumers could afford a $10,000 cash layout for a house full of furniture, the credit offer adds that extra incentive to get them to buy now, Malouf said.
     In the fall, the auto industry came out with 72-month, no-interest financing. Some furniture retailers followed suit, including Broad River, offering 72 months no interest through GE Capital during a Columbus Day holiday promotion in October.
     While GE has pulled back the promotion for now, Malouf said he remains a big fan, noting how well it was received by customers and saying he believes, "72 could be the new 60."
     "It gets people off their sofa and into the store," he said. "You want to use it as a traffic builder."
     Exactly how a retailer talks to a consumer about financing options is perhaps even more important than the actual terms, he added. In Broad River's HomeStore promotions, monthly payments for items and groups are often highlighted to show just how affordable the furniture can be, Malouf said.
     "If we say this room or this mattress set is $20 a month interest-free or $40 a month interest-free, that resonates with the customer," he said. Malouf questions how much customers connect with generic messaging, such as "no interest for five years."
     Offering secondary and third-tier financing options also are an important part of a retailer's credit arsenal, he said, thanks to a growing segment of the U.S. population that is "underbanked," that is, struggling to get full access to credit.
     Those underbanked consumers should be looked at as an opportunity for the furniture industry, he said, not as a lost cause. Malouf said that while about 60% of his customers are approved through primary financing, the rest have gone through the credit application process because they really want to buy, but they're stopped unless the store can "figure out a way to say yes," Malouf said.
     Broad River uses Regional Finance out of Greenville, S.C., for secondary financing with an interest-bearing financing option. Interest rates can range from 15% to 30% depending on the state, which regulates the industry and sets the interest cap, Malouf said.
     He estimates this takes care of roughly 50% of the customers who are declined primary financing. For most of the rest, the company uses Rent-A-Center's RAC Acceptance division, now called Acceptance Now. It offers a no-credit check program. If consumers can validate income, show they pay bills and have a little money in the bank, they pretty much qualify.
     Broad River also is testing additional secondary financing from Smart Sales & Lease and Progressive Finance in some of its 15 stores, in an effort to get closer to 100% approval.
     "I'm an options guy," Malouf said. Broad River also has a layaway option and offers special financing options for military personnel in select markets through Pioneer and Military Credit Services.
"We're just trying to say yes to our customers," he said.
Consumers expect it
| | |
| --- | --- |
| | In an ad for its Ashley Furniture HomeStore in Fayetteville, N.C., Broad River Furnishings emphasizes its financing officer and the affordability of home furnishings when expressed in terms of monthly payments. |
| In a video on the Del Sol Furniture website, the Phoenix retailer's Alex Macias explains the company's financing programs. | |
| | In a promotion for Tempur-Pedic mattresses, Jackson, Miss.-based Miskelly Furniture makes a "sleep interest free" financing offer. |
     "You have to include retail financing options in all of your marketing, as consumers expect it," says Alex Macias, vice president of sales and operations at Del Sol Furniture in Phoenix.
     Del Sol's website features a short video with Macias explaining that the retailer offers in-house credit with terms he maintains are much better than those offered by rent-to-own stores. He said most people still want credit programs, not RTO.
     "People will always want 0% down and 0% interest. The problem is that not everyone qualifies. I think the 0% (plans) are the best to advertise. We are not fans of the rent-to-own. Unless it's explained very well, the result can be really bad. Customers can be shocked at the buyout price," he said.
     Macias says that while the company offers terms up to 48 months with no interest, it usually offers 36 months to pay. Layaway is also an option, although it's not as popular as it once was.
     Indianapolis-based Kittle's also offers a variety of programs featuring no down payment that resonate most with customers, said Eric Easter, CEO of the Top 100 company.
     "We also find that credit programs that offer extended terms are also popular," he adds. For its Presidents Day sale, Kittle's was sweetening a savings deal by offering no-interest financing for three years or an extra 5% off for cash.
     He said credit programs featuring shorter terms with a required down payment are falling by the wayside.
Pushed by competition
     Clarence Smith, chairman, president and CEO of Atlanta-based Havertys, said the Top 100 company offers long-term financing because other retailers - in particular, those selling high-end mattress sets that may include adjustable bases - use it.
     "It's to be competititve. We're not crazy about it, but we do it," Smith said.
     Like most other retailers, Havertys out sources its long-term financing plans, paying a discount to the financing providers to offer the programs. "They're expensive as you would guess but it's become part of doing business," he said, adding that the company does offer some in-house financing but it's on shorter terms.
     Smith estimated that about 40% of Havertys' customers use any of the financing offers offered by the store. Over the past decade, more customers have been using their own credit cards, which offer points for discounts or airline miles.
     "I think the credit card business over the last decade has changed financing," he said. He does expect stores to continue offer long-term financing, however - at least until interest rates rise and the discount becomes more expensive.
     In Denver, financing isn't a key driver to bring customers in the door at Broyhill Home Collections, but it's still important to offer, said Lael Thompson, the retailer's chief operations officer.
     "What has been working for us is to make sure people know that financing is available if it is needed to ease the decision making process. We haven't pushed financing too hard," he said.
     The company has stuck with a 12-month, deferred interest program, realizing that most customers aren't looking for long-term financing, he said.
     "Many of them just need to take the edge off of the initial purchase price. We have the ability to offer the other programs but the discount rate eats up too much of our profit margin. We aren't convinced that the 24-, 36-, and 48-month plans will actually close more of our demographic."
     In fact, the store offers customers discounts equal to the merchant service fee or discount rate if they pay cash. "I explain to customers that I don't get to keep the money for the fees, so if they want to keep it for themselves I'm happy to oblige," Thompson said.
Driving mattress sales
     "For us, long-term financing for mattress sales really drives that segment of the business," said Mark Mueller, owner and general manager of Mueller Furniture in Belleview, Ill. "We've seen that 24-or 48-month financing goes a long way in helping a customer afford a Tempur-Pedic with adjustable base. The financing typically helps bring the monthly payment down to a reasonable amount that the customer can live with."
     Mueller said his store may be different in that it doesn't rely on credit options to generate the bulk of sales.
     "The vast majority of our customers are more interested in a discount for paying with cash or check," he said, explaining that Belleview is an old town that is primarily populated by people of German descent. "I think that the idea of working hard, saving your money and paying with cash or check has been ingrained into this area."
     Even so, he did say that customers under age 40 are far more inclined to use credit than older customers. "For our younger customers, the notion of no interest for 24 or 48 months seems to really appeal to them, more so than a 12-month, no-interest option," he said.
     "Without a doubt, credit and finance options help the retailer sell furniture," Mueller added. "But for us, we want our primary business to be selling furniture, not being in the credit business."
     Alan Vonder Haar, senior retail analyst for Jackson, Miss.-based Miskelly Furniture, said that as an FMG buying group member, Miskelly uses Wells Fargo at its primary consumer credit source, though it also offers second-look programs through Tower Loan in Mississippi and Acceptance Now (formerly RAC Acceptance).
     Vonder Haar said that looking over the past four years, the financing approval rate for the retailer's customers hasn't significantly changed.
But what he found interesting is,
     "The amount of dollars Wells Fargo is approving and granting to my consumers has increased more than 33% over the last four years."
     Along with the increase, the average ticket for a financed purchase is up 25% from where it stood four years ago.
     As for credit programs that work, Vonder Haar said Miskelly does well with long-term, interest-free financing offers from Wells Fargo, but it tiers them. For example, the retailer might run a special promotion offering 48 months or 60 months no-interest financing, but the customer has to make a minimum $4,000 purchase to get it. Miskelly steps down to 36 months interest-free for a $3,000 minimum purchase, 24 months for $2,000 and one year for $500, for example.
     In its bedding department and bedding specialty stores, Miskelly offers tiered long-term financing options all the time under a "sleep interest free" program. That way, when a customer wants to buy that $5,000 Tempur-Pedic mattress, Miskelly is giving them a way to do it.
     "We really recognize how to get a larger average ticket in the mattress category," he said.
     Miskelly's "attachment ratio" for adjustable beds with a specialty bedding purchase, for instance, runs about 50% to 55%, which means at least half of these bedding customers spring for the pricier base, significantly increasing the ticket.
     "So the everyday financing has been a way to encourage customers to purchase more while giving them a means to pay for it," Vonder Haar said.
Helping the middle class
     "People who are successful in consumer finance have a multi-tiered program with primary, secondary and tertiary (offerings)," said Steve Tronstein, president, Auburn Hills, Mich.-based Gardner-White.
     "I believe the middle class, working class customer has not had a raise in 10 years," he said, so aggressive credit programs are critical.
     The Detroit-area retailer offers up primary consumer financing with terms ranging from a year to five years, and "secondary and tertiary finance companies are picking up the slack for customers who still have bruised credit coming out of the great recession," he said.
     Gardner-White uses Alliance Data for its primary extended-term promotions and uses the Acceptance Now in-store rent-to-own program from Rent-A-Center. Tronstein said he sees additional finance players moving into the RTO field all the time.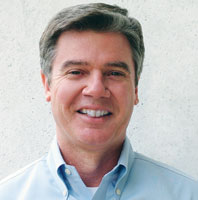 Clint Engel
|
Senior Retail Editor, Furniture Today
cengel@furnituretoday.com
Related Content By Author
RSA Insights & Intelligence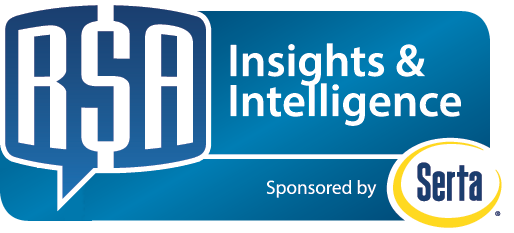 RSA Insights & Intelligence gives you, the retail sales associates, critical intelligence and insights. We make it easier for you to sell by providing actionable tips and key takeaways you can and should use for every sale. Check out our latest two articles:
* How to use an implied close
* The low cost of mattresses