Is anybody Home?
Heritage Home busy, but not communicating
High Point — Heritage Home Group has been busy over the past few months, although not very talkative.
The new parent for what had been the Furniture Brands International companies has been changing and consolidating its sales force — placing multiple brands under a single, sometimes new rep, while greatly expanding the territories of others.
In addition:
• Heritage Home has been adding and reassigning new executives while losing others
• It has closed a Thomasville plant, laying off 84 workers.
• It plans to move corporate offices from St. Louis to the High Point area, some sources say.
• Heritage Home's Lane and Broyhill lines were a no-show this month at Nationwide Marketing Group's PrimeTime show in Las Vegas, after booking a space there. No explanation was given.
And while some Heritage Home companies appear to be making strides in product fulfillment and delivery, others have failed retailers by breaking or drastically altering delivery commitments.
Heritage Home has been tight-lipped about most of these actions, not only to the media, but to the majority of retailers contacted for this story. Heritage Home executives and a spokesman didn't respond to requests for comment on this story.
While a "no comment," isn't exactly unusual for the media, the lack of information sharing with retailers has some concerned about their future with brands such as Thomasville, Broyhill, Lane and Drexel Heritage. Many retailers are rooting for the brands' success but are baffled by the silence and certain actions of the new owners.
Bill Bradley, merchandising manager of Lancaster, Pa.-based retailer Interiors Furniture, said he is frustrated by sparse communication from Heritage Home and its brands. Interiors sells Thomasville and Drexel Heritage.
He said the retailer saw decent growth in its Thomasville business in 2013, but started experiencing delivery slowdowns in the early fall. Deliveries were pushed months out, he said, which resulted in floor samples being sold off and put a crimp in his Thomasville business.
That pattern has continued this year under the new ownership, he said, adding that Interiors has noticed inconsistencies and sudden changes when checking Thomasville's systems for inventory level and fabric availability information. Delivery date information was changing by months "overnight," he said.
"It becomes a real customer service issue, which puts a bad reflection on us," Bradley said.
Interiors worked closely with its Thomasville rep, who tried to help, but "at the end of the day, we still couldn't satisfy the customer in some cases."
Changes in Heritage Home's rep force now are throwing another wrench into the works and causing several retailers contacted for this story to question Heritage Home's logic in the move.
In recent weeks, both the Thomasville and Drexel Heritage reps handling Interiors have been changed. The new Thomasville rep is covering 25 states now, Bradley said, adding that he's concerned about the level of service the rep will be able to provide and the potential it has to hurt the retailer's Thomasville sales.
Bradley also learned that Interiors' former Drexel rep has been replaced with the current Henredon rep for Pennsylvania, who is now handling Drexel, Lane Venture, Henredon and Maitland-Smith.
"The communication has been challenging and it does surprise me," Bradley said.
"We've been very devoted to (Thomasville) and believe the name has a lot of merit in the marketplace," he said, but added that the uncertainty surrounding the companies and the lack of a clearly communicated direction has been a frustration.
Larry Schneiderman, CEO of Lakeville, Minn.-based Schneiderman's Furniture, declined to discuss recent dealings with the Heritage Home brands it sells, such as Thomasville and Broyhill, except to say, "We were hoping they would be higher up the learning curve than they are at this point."
"The furniture industry needs Thomasville and Broyhill," he said. "At least Schneiderman's needs companies like them because it's getting more and more difficult to find better merchandise you can have some element of exclusivity on that keeps up with today's styles…. We really need them to survive."
Mike Forwood, president of Austin, Texas-based Louis Shanks of Texas, said his dealings with high-end Heritage Home companies such as Henredon, Maitland-Smith and Hickory Chair "have actually gotten better" since Furniture Brands International's bankruptcy and asset sale to private equity firm KPS Capital Management late last year.
"They're able to deliver product and get their raw materials in so they can build product and get it shipped to us," he said. But Forwood added, "They're still having issues getting some case goods delivered on a timely schedule. They've got so much to wrap their arms around, I'm not sure where they start."
Like several other retailers, Forwood said he was aware of the rep force consolidation, at least in his Texas markets — where Heritage Home combined Lane Venture, Henredon, Drexel Heritages and Maitland - Smith under one person.
Since the acquisition, Shanks has had one approximately 15-minute conference call with Heritage Home executives, along the lines of: "Here's where we are; here's who we are, and we're going to get this thing up and running," Forwood said.
He hopes to hear and see more next month during the High Point Market.
"I hope, for the sake of our industry that they are successful in getting everything righted and turned around because they are strong names (in manufacturing) that are important to our industry," he said.
Several retailers said their concerns are fueled by the scarcity of information coming from Heritage Home.
One longtime retailer who asked not to be named cited issues of production delays and the shifting and unreliable product information, adding, "They do not return phone calls for two or three or four days and that's with me nagging."
But perhaps more worrisome, the source said, is how Heritage Home's management seems to be tone deaf to the importance of relationships in the furniture industry. The source recalled a visit to the Broyhill showroom during the winter Las Vegas Market, where Heritage Home CEO Ira Glazer and Mark Stephens, senior vice president, wholesale sales, were having a talk in the middle of the showroom.
"Here they were sitting in the middle of this space, having this meeting and they weren't getting up to greet people or say hello or thanks for coming in," the source said. "The lack of business sense there was just appalling to me."
Not every retailer contacted for this story is having problems, however.
Randy Mundel, president of Mundel's Furniture in Union-town, Pa., said he had some slow deliveries from Lane when Furniture Brands International was going through its Chapter 11 bankruptcy last year and over the winter, which he attributed in part to weather issues. But he said Lane's service overall has been good and that his Lane rep has remained in communication at least weekly.
"Their communication has been very excellent and upfront," he said.
Other retailers had no shipping issues to report but were still waiting for a clearer picture from the company.
Fort Myers, Fla.-based Robb & Stucky International is maintaining a "wait and see" position on Heritage Home, said President Steve Lush, noting that the upscale Florida retailer continues to offer the company's products — primarily from Henredon and Hickory Chair — but hasn't ordered anything new for its floors for more than a year and doesn't have plans to do so at this point.
"Most of the sales we've generated have been from our designers specifying their products for one of their clients," he said, adding that those orders were acknowledged and the goods shipped in a timely manner.
"We've received very little information from Heritage Home on the future direction of their brands, and we're heading into market not knowing what to expect," Lush said.
expect," Lush said. "There are a lot of unanswered questions, and we hope to gain some sort of understanding at market. We feel their brands still hold a lot of promise, and hope to leave market with a positive view of the new company."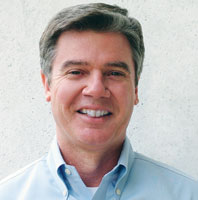 Clint Engel
|
Senior Retail Editor, Furniture Today
cengel@furnituretoday.com
Related Content By Author
RSA Insights & Intelligence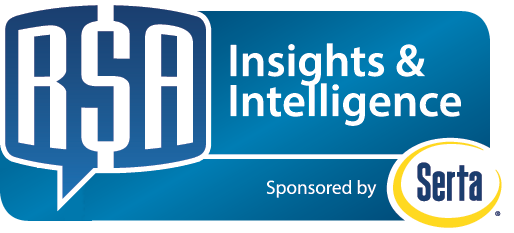 RSA Insights & Intelligence gives you, the retail sales associates, critical intelligence and insights. We make it easier for you to sell by providing actionable tips and key takeaways you can and should use for every sale. Check out our latest two articles:
* How to use an implied close
* The low cost of mattresses