Havertys sales up 2.4% in second quarter
Special order upholstery business jumps 12.8%
ATLANTA — Havertys said its second-quarter net income was even with last year's second quarter as sales rose 2.4%.
The Top 100 retailer said same-store sales rose 5.3%, while the average written ticket was up 3.6%.
The brightest spot on the sales report continues to be its custom order upholstery business, which shot up 12.8%.
"We believe our appealing merchandise, expanded special order capabilities, and great customer shopping and service experiences are important competitive differentiators and drivers of our business," said Clarence Smith, chairman, president and CEO.
Net sales for the quarter ended June 30 were $175.1 million, up from $171.1 million in last year's second quarter.
Net income totaled $4.83 million or 21 cents per share, in the most recent quarter as well as last year's second quarter.
For the first half of 2014, net sales totaled $356.9 million, down less than 1% from $357.2 million in the first half of 2013.
First-half net income was $11 million or 48 cents per share. That was down from $13.1 million or 58 cents per share in the first six months of last year.
Smith said the retailer will soon launch an improved website to better engage the customer in furniture shopping, and also will be offering faster delivery times due to recent capacity increases at its Florida and Virginia distribution centers.
"Our repositioning in key markets continues in the second half of this year with the opening of three store relocations, three new stores, including one new urban scaled format, and one store closure," said Smith.
Havertys currently has 118 stores, and expects to have 120 by the end of the year.
Thus far in the third quarter, Smith said, total written sales are up 2.8% over the same period last year and comparable store written sales are up 3.3%.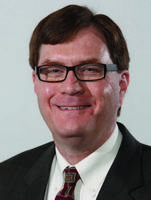 Larry Thomas
|
News Editor, Furniture Today
lthomas@furnituretoday.com
Related Content By Author
Acceptance Now seeks to help make good retail year even better

More Videos