Performance fabrics are upholstery game-changers
HIGH POINT — In many households, the average length of time new home furnishings are expected to last before being replaced is five to nine years, a span that represents hundreds of family gatherings, holiday parties and weekend lounge sessions.
According to exclusive research in Furniture/Today's May 16 Consumer Connection survey, 36% of the respondent consumers said they plan to keep their sofas for at least five years. Additionally 27% plan to stick with their same living room staple for 10 to 14 years, and 28% state that 15 years or more is their longevity plan. That's a lot of wear-and-tear potential.
| | |
| --- | --- |
| Glen Raven officials said the company has created a performance fabric able to withstand "very difficult" environments. | |
| | Today, Sunbrella is available in a variety of colors, patterns and styles. |
| Glen Raven introduced Sunbrella fabrics in 1961, more than 50 years after the company's successful entry as an awning fabric supplier. | |
| | Bella-Dura yarns are infused with silver ion technology, a process that makes them resistant to stains and microbes. |
| The performance attributes for Bella-Dura are inherent in the proprietary fiber, according to company officials. | |
One solution for powerful upholstery is performance fabrics. Once the material of choice for awnings, outdoor furniture and the marine industry, today's performance fabrics have evolved into a comfortable, stylish option for interior décor.
Furniture/Today interviewed five performance fabric suppliers about trends, their lines and the growth of the category in the furniture industry. For this feature, representatives from Glen Raven/Sunbrella, Crypton Home, STI/Revolution, BellaDura and Culp talked about the potential of performance and how they delineate their lines.
Furniture/Today: What percentage of sales does performance fabric represent for your company?
Glen Raven: 100%. As far back as 1908, Glen Raven was selling fabric for awnings, one of the most difficult applications for a textile. Glen Raven Custom Fabrics created the performance fabric category in 1961 with the introduction of Sunbrella.
For 55 years we have been focused on textiles that can endure harsh environments while looking beautiful. Much of that effort involves a deep understanding of how all variations of polymers, dyes, pigments, UV inhibitors and finishes perform on a battery of criteria for a broad range of end uses. … We have measured and tested a spectrum of dyeing and finishing technologies. We know of no other company with this level of investment in R&D and testing of performance fabric technology.
We also understand the tremendous value design brings to the equation. We now have a combined team of more than 30 designers who work with our R&D teams to bring our highly fade-resistant, easy care and bleach-cleanable technologies to upholstery fabrics without compromising luxury and softness.
STI/Revolution: 25%.
Wearbest/Bella-Dura: All Wearbest products are performance fabrics. Bella-Dura is our all-performance brand with attributes that also make it an outdoor fabric, but all our textiles perform to contract abrasion standards.
Crypton Home: 95%.
Culp: Livesmart is Culp's new introduction performance fabrics line. It was developed by Culp with more than a year and a half of research and intense testing to find the chemistry to give lasting performance. The fabrics meet or exceed ASTM standards.
F/T: How has that percentage grown over the past three years?
Glen Raven: Over the past 25 years, we've seen strong growth in our fabrics for outdoor living spaces. We also realized how incredibly beneficial performance properties are for indoor upholstery.
We've been working on it for over a decade, but for the past three years this market segment has been the fastest growing in our history.
The key has been retailers who understand that success requires telling the Sunbrella story on the floor. Sprinkling a few performance fabrics into your line doesn't work very well, but dedicating a section of the showroom to telling the complete story of the fabric — with proper POP, merchandising and sales training — makes all the difference.
STI/Revolution: From 2014 to 2016, the sales have gone from zero to 200,000-plus yards per week. (Since Revolution Performance Fabrics was created in 2014 there are only two years on record.)
Wearbest/Bella-Dura: Bella-Dura is our fastest growing offering, with a 60% growth over last year and 40% to date.
Crypton Home: Crypton technology is now offered in both contract and, more recently, residential performance textiles, and along with our growing contract business, the residential volume has increased dramatically in the past three years as consumers and designers increasingly embrace performance as a "must" characteristic for upholstery.
F/T: What features does your performance fabric have that delineates it from others?
Glen Raven: Sunbrella has performance features developed to withstand very difficult environments such as prolonged direct sunlight and saltwater exposure. The specific fiber formulations, color recipes, UV packages and finishing technologies have been tested over time to ensure the best performance possible.
Sunbrella has an extraordinarily high resistance to color fading and strength loss from sunlight and chemical exposure. This feature is permanently engineered into the fiber, not a finish or spray-on after treatment. It means the fabric won't fade or weaken from light exposure. It also means that stains can be cleaned with any common household cleaning agent, including chlorine bleach. Most spills clean easily with soap and water, but not having to worry about tough stains is great peace of mind.
For the interiors market, performance isn't worth discussing if the fabric isn't comfortable or attractive. Sunbrella's design and performance brings the best combination to the marketplace.
STI/Revolution: Our performance fabric has no PFC chemicals added, is inherently stain resistant for life and never needs to be re-treated, made with up cycled fibers, affordable and 100% Made in the USA.
Wearbest/Bella-Dura: The performance attributes of Bella-Dura are inherent in the proprietary fiber, meaning they don't require additional treatments or applications to make them perform. Unlike your typical polyolefin, Bella-Dura polyolefin has 1,500 hours of light fastness that allows it to be used outside without breakdown, and Bella-Dura yarns are infused with silver ion technology, which makes them inherently resistant to stains and microbes. Finally, because Bella-Dura is comprised of filament yarns it is inherently resistant to pilling whereas fibers like acrylic are not.
| | |
| --- | --- |
| | Bella-Dura is Wearbest's fastest growing offering with a 60% growth over last year and 40% to date. |
| Designer Meredith Heron has created a line of Crypton Home performance fabrics | |
| | The Peacock and Selentite collections |
| Culp introduced Livesmart performance fabric at Showtime in June. | |
Crypton Home: Crypton Fabric has been recognized as a leader and innovator in the performance category for more than 20 years in high traffic, high profile and demanding commercial and contract design projects worldwide. The Crypton brand has come to represent a very high standard of hard working fabrics that also incorporate great design and style. Retailers also appreciate the pull through marketing achieved through our national advertising, marketing and PR, creating demand and desire for fabrics with Crypton performance.
Crypton Home Fabric allows for design freedom and flexibility with an array of fiber types and soft, luxurious textures such as linen, chenille velvet and suede looks. Our proprietary technology also allows Crypton to offer total color flexibility. Valdese is our partner mill, and it's developing patterns and textures with the best designers and brands on the market. The resulting goods are essentially life-proof, because every fiber is encapsulated with the technology that resists stains, spills and odor.
Culp: Livesmart's technology is a combination of performance yarns combined with chemistry encapsulations. Together, this combination provides moisture repellency as well as stain resistance.
F/T: How many performance fabrics do you have in the line?
Glen Raven: In our stocking programs, the 2016 Sunbrella Upholstery collection consists of 313 SKUs. The Sunbrella Fusion collection, available through Trivantage, features 158 new SKUs. All of these fabrics are available to manufacturers by the yard and by the roll.
We also develop thousands of fabric designs each year for our make-to-order and custom exclusive programs. Sunbrella can be tailored to any manufacturer or retailers' requirements. Stock, MTO and custom programs can be tailored to achieve a specific look. Our sales and design teams work regularly to develop the right program for our customers.
Glen Raven Custom Fabrics offers full collections of shade and marine fabrics, and Sunbrella Contract fabrics for healthcare and hospitality.
STI/Revolution: We offer more than 250 patterns.
Wearbest/Bella-Dura: Bella-Dura is our all-performance brand so all would be considered performance fabrics, but all Wearbest products perform to contract standards.
Crypton Home: We can't count the number of Crypton fabrics on the market today. Between residential and contract, we know that we sell millions of yards of goods annually, but the number of styles is ever-changing. We offer a range of textural solids and Valdese weaves an extensive line of Crypton fabrics with an almost unlimited number of patterns. Color is also virtually unlimited, and we can also turn things around very quickly.
Distributor partners like Thibaut, Fabricut, Robert Allen, JF Fabrics and Duralee carry Crypton Home collections. JF Fabrics recently launched two new Meredith Heron books with Crypton Home technology. The new Peacock and Selenite collections, which coordinate with our solid velvets, are the second round of collections of Crypton Home for JF. Several exciting designer lines are in development through our distributor partners, so look for more and more of these distinctive, fashion-forward collections containing Crypton performance technology.
Culp: Livesmart was introduced at Showtime in June with a wide collection of fabrics. Additions have been made since June with fabrics that pass the Livesmart standard. The line includes finely woven linen looks to coarser woven textures to chenille fabrics and velvet constructions, and the chemistry softens the hand of the fabrics. PU prints are offered with top-rated repellency for ultimate stain resistance.
F/T: What are your strategies for continued growth in the performance category?
Glen Raven: We continue to make investments in our R&D, manufacturing and design capacity to keep Sunbrella the best performance fabric on the market. We have added some very advanced analysis and testing equipment in recent years. We have also added manufacturing capacity, including the ability to make novelty yarns, some interesting weave constructions and new finishing techniques.
We also believe that customer support and service is critical. We are investing in people and technology to understand customers' issues.
Great service helps make it easy for customers to focus on their business rather than dealing with hassles from suppliers. We put that philosophy to work for manufacturers, retailers and the end consumer.
Finally, we are focusing our marketing communications on the story of Sunbrella's design and performance capabilities. Sunbrella is known for its durability as a fabric for outdoor applications, and the industry has seen the design capabilities of today's Sunbrella. What we present today is the combination of design and performance that is unique to Sunbrella.
STI/Revolution: We are introducing Revolution Plus, a new collection that is machine washable and great for slipcovers, bedding and upholstery. Also, we will soon be introducing Revolution chenille and outdoor fabrics.
Wearbest/Bella-Dura: Our strategy is to continue to monitor the trends and keep on top of them and to listen to our customers' needs and continue to address them. This means offering the most current colors in our palette as well as introducing new novelty yarns and constructions throughout the year. We strive to not only be a leader in performance, but also in design.
Crypton Home: Our top strategy is to listen to our customers' feedback and make our best effort to be first to market with the kinds of performance fabrics they desire. We've added more research scientists at our King's Mountain facility so we can research more fibers and constantly improve. Perfecting the technology for each fiber type is painstaking but worth the effort in terms of treatment and finishing process.
We are constantly upping our game in national advertising, marketing support and in-store promotional materials, social media efforts and campaigns and public relations. Both our in-house marketing team and our hand-picked, top-of-the-field agency partners are continually striving to make Crypton a household word among designers and consumers nationwide.
Culp: Culp will not add a single pattern without intense testing to ensure it meets the standard to qualify to be offered to the market as a Livesmart pattern. This is a collection of performance fabrics offering all types of upholstery fabrics.
F/T: What tools do you offer retailers to assist in selling performance?
Glen Raven: The biggest difference in the strong selling retail programs has been to devote floor space to a Sunbrella program. … Focusing a showroom on the fabric story is unusual, but it dramatically increases sell through because the consumer understands the program much easier.
| | |
| --- | --- |
| | Culp officials said that Livesmart's combination of performance yarns combined with chemistry encapsulations. Together, provides moisture repellency as well as stain resistance. |
| Culp Livesmart fabrics meet or exceed ASTM standards. | |
| | Performance fabric represents 25% of STI's sales. |
| Company officials state that Revolution has no PFC chemicals added and never needs to be retreated. | |
| | STI introduced Revolution performance fabric in 2014. |
We offer a range of services from POP materials to sampling to sales training to floor merchandising. We also offer an extensive line of fabrics that are stocked and available as cut yardage. This allows a retailer to feature a comprehensive selection and get quick turnaround while alleviating inventory risk to the manufacturer.
STI/Revolution: To assist retailers in selling the performance aspects of our product we offer various POP materials; we also have a social media presence, which includes a variety of product demonstration videos.
Wearbest/Bella-Dura: We offer marketing collateral, videos and sales trainings.
Crypton Home: We believe strongly in brand support. Crypton Home retailers have direct access to multi-level support that can make a difference in communicating the Crypton Home performance story. Easy-to-use marketing resources are designed to meet their business and marketing needs. Our teams can assist in local PR efforts as well.
We offer a catalog of marketing materials that support our trade partners' advertising and point-of-purchase materials. These are accessed via an online marketing portal where customers just click to download.
Our advertising program covers a large range of national shelter publications that include trade and consumer audiences. Digital and social campaigns across national publications are a part of our advertising strategy as well.
We also know that when it comes to Crypton, seeing is believing. That's why we love sending samples to the thousands of consumers who request them via our website, to test the amazing properties of our fabrics at home. Another of our best see-for-yourself strategies is a grass roots program of on-site training and demonstrations. When in-store and in-showroom sales teams see the product working, the effect on sales is magical. When designers and consumers witness the products in action, they move right into the deepest part of the purchase funnel.
Culp: Culp has developed a whole series of marketing materials to support the Livesmart performance story. There is everything from hangtags to every type of point-of-purchase to brochures explaining the features and benefits.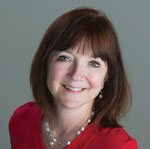 Cindy W. Hodnett
|
Upholstery/Style Editor
chodnett@furnituretoday.com
Related Content By Author
Centered on retail: From truck stops to new stores and A.I. marketing

More Videos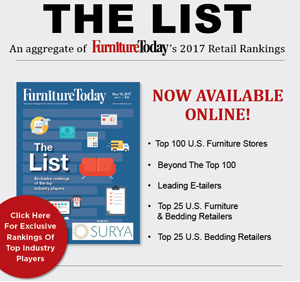 Get exclusive rankings of Furniture Today's top industry players including Top 100 Furniture Stores, Top 25 Bedding Retailers and leading e-Tailers. Get the stats now! Sponsored by Surya.
RSA Insights & Intelligence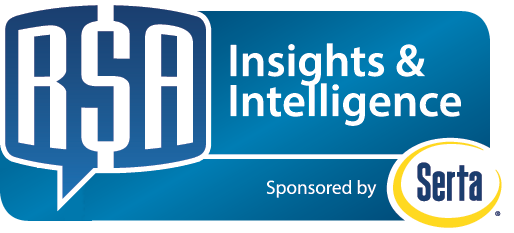 RSA Insights & Intelligence gives you, the retail sales associates, critical intelligence and insights. We make it easier for you to sell by providing actionable tips and key takeaways you can and should use for every sale. Check out our latest two articles:
* How to use an implied close
* The low cost of mattresses