Retailers say 2016 didn't hit its potential
HIGH POINT — For many furniture retailers, 2016 just didn't live up to its potential. The driving forces for strong sales were all there: Unemployment was finally at pre-recession levels; wages, consumer confidence and housing activity were all up.
But something kept those big purchases in check, as consumer spending for furniture and bedding slowed for a 2.7% gain to an estimated $104.8 billion, according to Furniture Today market research. That was down from the 3.9% gain in 2015 when sales topped $100 billion for the first time, coming in at $102 billion.
Optimism, however, is back for 2017, driven in part by the election of Donald Trump, signaling the end to a polarizing election year and the start of what many retailers believe will be a pro-business political environment. This, combined with local market economics and individual company initiatives, has retailers prepped for a rebound.
"I think Trump is going to be a positive," said Jake Jabs, owner of Englewood, Colo.-based American Furniture Warehouse. "It's already showing that," he added, noting a tick up in sales since the election and a stock market hitting new highs.
Jabs wasn't complaining about AFW's 2016 business, either. Through mid-November, the retailer's sales were on track to be up 11% from 2015. It's not the 20% Jabs was hoping for around this time last year but still very good and with important December sales yet to be tallied.
This coming year, Jabs said he looking for a 15% increase, with the biggest percentage gains again coming from AFW's Phoenix, Ariz.- area stores which continue to boom. This past year, the retailer's two Arizona stores saw a combined 17% sales increase vs. the 8% gain for the Colorado stores.
Jabs has plans to open in yet another Arizona market by the fall of next year, alhough he couldn't elaborate on those plans yet. As AFW's brand has grown in the state, he said it also has been getting a lot of requests to ship furniture to Mexico — for American citizens with homes in Cabo San Lucas and other resort communities. AFW has tried but can't do it, Jabs said, "because of the taxes and the tariffs."
Which gets Jabs back to why he thinks Trump will end up being good for business. While Jabs remains a proponent for free trade and doesn't think the new President would do anything to harm industry trade with China and Vietnam, for instance, he also believes the U.S. may have gotten the short end of the stick under the North American Free Trade Agreement and other trade deals.
Trump, Jabs noted, wants to lower corporate taxes to bring back the corporate headquarters that have moved offshore. With a Republican House and Senate behind Trump, the federal government will get things done, he said. The administration is likely to push forward on the Keystone pipeline and other job-creating projects. Trump also has indicated he wants to penalize U.S. companies that move production to other countries, just as Jabs did himself recently, when he switched from Freightliner trucks, which is building new production in Mexico, to Kenworth trucks for his furniture business.
"He has real world solutions — a businessman's solutions — to keeping the jobs in America, and I think that's the reason he got elected," Jabs said.
Oscar Miskelly, a partner in Jackson, Miss.-based Miskelly Furniture, had a similar take, noting the "tax structure and rates proposed by the new administration will be extremely favorable to business. It' a very pro-business environment for growth."
Miskelly is another retailer bucking the 2016 trend by posting solid sales, "not quite double digit but close," he said. And for the most part business was "pretty even keel" all year, except of a couple of record-breaking promotion periods during the Memorial Day and Labor Day holidays.
The Mississippi retailer is taking advantage of the newfound pro-business climate, planning to announce early this coming year its first new market store opening elsewhere in the state in 2018 during Miskelly's 40th anniversary.
"We're really encouraged" about business prospects in 2017, he said. At a recent board meeting, during which the company set long-term plans, the retailer projected 7% same-store sales growth this coming year. That's would be similar to Miskelly's gain this past year, when the retailer was even more conservative in its forecast.
To get there, the company will need to continue "to define and reach our customer base in a new innovative way through social media," Miskelly said. "The old way of advertising that we used for 35 years is gone forever.
"The Facebooks, Instagrams and Pinterests are not an expensive endeavor, but you'll see a lot of digital, not much print and very targeted TV and other media buys," he added. "The biggest challenge we're all facing is how to reach not just the Millennial demographic, but really (anyone who is online)."
SUBHEAD: Prospects for 2017
Jerry Epperson, industry analyst and managing director of Richmond, Va.-based Mann, Armistead & Epperson, is forecasting a 4% increase in retail sale of furniture and bedding in 2016 and 4.5% gain in 2017. The 2016 forecast is more optimistic than the 2.7% projected by Furniture Today; nevertheless, Epperson characterized the year as "disappointing."
"The factors we needed to have a good year — housing, disposable income, consumer confidence — were up and encouraging, but consumers evidently had other things in mind because they just didn't go into furniture stores."
He noted that even some of the pure-play e-commerce retailers were expressing disappointment that sales weren't stronger in the furniture category relative to expectations.
The new year should be better and reflect the improved housing activity of 2016, Epperson said. New home sales were up about 6% this past year, and existing home sales grew by about 8%. Now, "people will go out and decorate those homes," he said.
Epperson was surprised the controversial election wasn't reflected in the consumer confidence numbers "because it was pretty disgusting for everyone," regardless of which candidate they were supporting for President.
Ask if he believes Trump will be a positive force for the industry, Epperson said it's difficult to say this early because "half of America thinks he's OK, and half thinks he's the devil incarnate.
"But I think as we get into next year, after he gets into the White House, people are going to realize it's not the end of the world, and 'a degree of normality' will return."
There are a couple of headwinds to worry about, though, primarily interest rates, which are going up and would have gone up no matter who was elected, he said.
"That will impact us because mortgage rates will go up, and that's not going to accelerate housing." The industry also has been spoiled by the low cost of carrying inventory in a low-interest rate environment and all that will change, too, he said.
Nevertheless, Epperson believes the positives will outweigh the negatives in 2017, and if the economy sees the 2.4% to 3% growth that Epperson said the smart money is projecting, the furniture industry will have a decent year.
"It will be a combination of that growth and the reflection of income gains, household formations and housing activity that happened in 2016," he said.
SUBHEAD: Forward with optimism
In an October High Point Market poll, Michael Cohen, the new president of Walker Furniture in Las Vegas, said he was probably going to vote for Hillary Clinton and expected many others would , too, even though they didn't want to say so. But "when it came time to pull the switch, just the opposite happened," Cohen said later, and he figured many voters decided they were more worried about Obamacare and the Washington establishment.
Cohen remains optimistic about 2017, partly because this new President is so business friendly and likely to surround himself with successful people from the private sector holding the kind of experience that "should translate into more prosperous times."
There are other market-related factors playing into Cohen's optimism, including plans for a National Hockey League expansion team in Las Vegas, which would be the market's first professional sports franchise. On top of this, the city also will get an NBA team in the next few years, he said, and the NFL's Oakland Raiders are seriously mulling a move to Las Vegas.
Add all that up, and "I see nothing but huge market growth," Cohen said.
"Sure there will be more competitors coming to town, and they'll be aggressive and sharp, which is great. But we have a 60-year history, and by running our business smartly, we should get our fair share."
He added that Walker's own growth plans also will contribute to its success next year, but he couldn't elaborate at press time.
Houston's Gallery Furniture ended up giving away a lot of its 2016 profits in a promotion that refunded $10 million in mattress sales to participating customers who chose "Republican" as the winning party in the Presidential election.
But business has been good, said co-owner Jim McIngvale, even if the bottom line wasn't and the oil-dependent economy struggled.
"We take the good with the bad, and with this (mattress) promotion, we've had a good year," he said. "We've enriched a lot of customers and have been able to get our third location going pretty strong. We've got some great new employees, so this year has been pretty good for us."
McIngvale is another who believes a Trump presidency will be good for the industry "because he's going to figure out a way to get the country growing again."
"If you can find a way to get more people employed in this country, people are going to spend more money. They're going to feel better about spending more money, and it will be good for retailers."
SUBHEAD: Set on super cycle
Not everyone was willing to say how a President Trump will play into 2017 results, but that didn't stop them from being optimistic.
"One thing I learned a long time ago is I don't play the political forecast game," said Chad Spencer, president of Memphis, Tenn.-based Dufresne Spencer Group. "That's a recipe for disaster."
But DSG is using a different recipe. It calls for more growth after nearly a two-year break to digest past growth and the switch to a new store operating system. Sales will come close to $300 million this year, up from $260.4 million in 2015, and will blow past that $300 million figure in 2017, Spencer said.
The retailer wants to growth both its Ashley HomeStore and multi-line Stash Home businesses in 2017 and 2018. It took an initial step late this past year with the acquisition of Covington Holdings, which operated three HomeStores in Missouri an Arkansas.
"From the things we've heard and read about GDP and growth, our industry is set up to be in a super cycle," Spencer said.
"Millennials have hung out at the house with mom and dad a little longer, and they're now in their 30s and wanting their own houses. This is a big group, so for sure we believe there is pent-up demands. They're starting to get their first homes, their first condos. It's a really good opportunity for the overall home industry."
In addition, local economics are coming into play for DSG. Some of its markets have been and should remain particularly strong, he said, including a booming Nashville as well as Chattanooga, Tenn., and St. Louis.
Asked if Trump was going to be good from business, El Dorado Furniture's Pedro Capo said, "I think it's going to be great for business," but he wasn't talking so much about Trump as he was the end of a deeply contentious election cycle and the uncertainty and bombardment negativity that came with and left some consumers on the sidelines saying, "Let's wait and see."
This has been a roller coaster of a year, said the chief operating officer of Miami Garden's Fla.-based El Dorado. Unlike Miskelly, El Dorado's business was unpredictable and inconsistent. Sales will be ahead of 2015, Capo said, but "we thought the increase would be much larger." Next year on the other hand "is going to be one of the best years we've had in a long long time," he added. "At least we're preparing for that."
The family-owned retailer has a new store in the works — its first in Naples, Fla. — has remodeled four stores over the past 18 months and will celebrate its 50th anniversary this coming year. Special promotional events are scheduled throughout the year, and in late January, Capo said the retailer will announce a new community outreach campaign to go along with it.
"We've been working very hard to make our company even stronger," he said. "That's what we've been doing by upgrading the stores, hiring better quality people, making sure our training process is the best out there (with) a lot of cross training from all departments, investing in technology."
Among other things, El Dorado moved to a new Loft store operating system with enhanced features, including the ability for salespeople to complete orders via mobile tablets, and new delivery-related features that improve customer service.
El Dorado is looking at 2017 as the beginning of the next 50 years, as if it were opening a brand new store for the first time but with all the knowledge that it has gathered over the past 50 years, so "we're able to do it better than ever before," Capo said.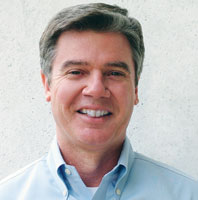 Clint Engel
|
Senior Retail Editor, Furniture Today
cengel@furnituretoday.com
Related Content By Author
RSA Insights & Intelligence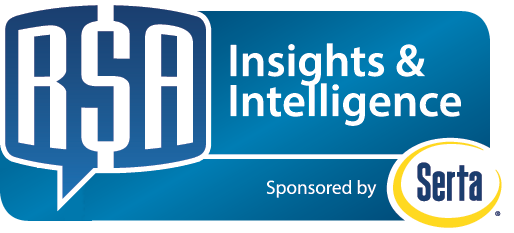 RSA Insights & Intelligence gives you, the retail sales associates, critical intelligence and insights. We make it easier for you to sell by providing actionable tips and key takeaways you can and should use for every sale. Check out our latest two articles:
* How to use an implied close
* The low cost of mattresses