Gerber Technology
Boost your leather cutting efficiency with Gerber's Taurus II
Boost your leather cutting speed, accuracy and efficiency and bolster your bottom line with Gerber's Taurus II.
Leather is one of the world's most elegant, durable, sought-after materials. It's used to make everything from clothing to furniture to automotive interiors. Nothing says luxury like beautifully crafted leather.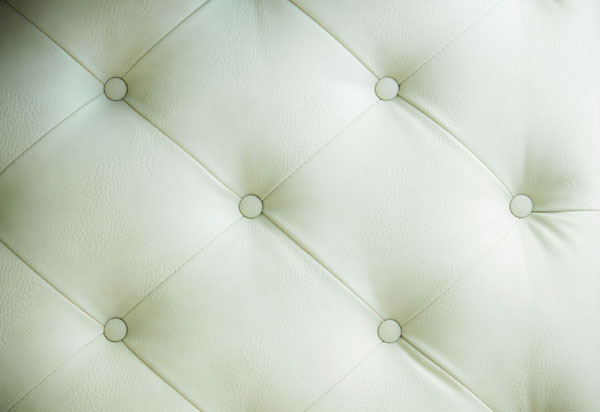 Putting technology to work
At Gerber Technology, we understand that saving just a fraction of a percent on every hide cut can add thousands of dollars to your bottom line. With the GERBERcutter® Taurus II, we applied almost two decades of nesting and leather-cutting expertise to help you boost production efficiency and output, achieve significant yield improvements on every hide cut and realize a surprisingly short payback period. And with Taurus II all that know-how is packed into an extremely affordable automated system.
"Our mission has always been to help our customers maximize profitability by saving them time, reducing their material and labor costs and helping them produce the best product possible," said Gerber President and CEO Mike Elia. "With Taurus II, we increase throughput by using state-of-the-art hide capture technology, and we dramatically improve yield with nesting strategies that are engineered based off of decades of experience in leather cutting.."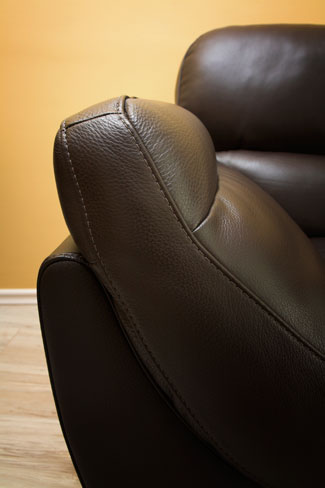 Taurus II is simply better
Taurus II is a static leather cutting system with fewer moving parts, simplified motor assemblies and uncomplicated cabling, all of which translate into maximum uptime and lower maintenance costs. Because Taurus II captures each hide using a static digital camera rather than a scanner that is constantly in motion there's less wear and tear on the system. As a result, system reliability and uptime increase significantly, while cost of ownership decreases.
Taurus II is more than just a dynamic, versatile automated leather cutter. It features the industry's most powerful nesting software, which enables it to maximize the yield of every hide cut. By analyzing the more than one million nesting strategies at its disposal and utilizing the most effective one, Gerber's proprietary nesting software can deliver unmatched yields.
Digital scanning made easy
Gerber's RapidScan™ software is embedded in a state-of the-art digital camera mounted above the cutting table. In seconds the entire hide and its flaw markings are mapped and recorded. Marking flaws with Taurus II is fast and easy. Inspectors use a single-color marker to draw symbols on hides that identify up to four flaw zones. Multiple-colored tape or markers are no longer necessary. The rapid-scan system is intelligent and works on hides of all colors without the need for time-consuming calibration.
RapidScan considers the flaw zones along with other variables like part angle and leather stretch direction to precisely determine the optimum nesting strategy for each hide. By using multiple flaw zones, the software ensures critical parts are cut only from the highest quality areas of the hide. Unlike die cutting or hand cutting which require space between parts, the Taurus II easily cuts full, half or remnant hides with zero buffer between parts.
With RapidScan, cutting room managers can digitally record the key details of every hide, including area, shape and defects. They can then compare these figures with the figures stamped on the back of the hides and negotiate more effectively with suppliers.
Cutting-edge knife technology
Taurus II features Gerber's precision knife technology, perfected over the last five decades and used on tens of thousands of cutters today. This advanced knife technology is customized for specific applications. To cut larger parts, like furniture, Taurus II's rotary blade offers the fastest speeds. When cutting smaller, more complex parts, like transportation interiors, footwear and leather accessories, the patented reciprocating Pivex® knife ensures parts are cut precisely and efficiently. The Pivex system also includes the optional high-capacity Pivex punch for leather patterns that require perfectly sized and placed holes.
"Gerber's nearly twenty years of leather-cutting expertise results in a much more reliable and accurate cutting experience for users," said Tom Gordon, Gerber's Director, Product Management. "Our cutters handle some of the most delicate, high-grade leathers in the world so users can have confidence in us."
Choose the system that's right for you
Taurus II is available in single- or dual-station configurations that enable you to maximize your floor space. The single-station system offers the smallest footprint for flexible facility planning. As your business grows, you can simply add another single-station system. The dual-station system allows users to cut on one station, while preparing a hide or offloading cut parts on the other to optimize productivity and efficiency.
Related Content By Author
Gerber Technology
http://www.gerbertechnology.com/
Gerber Technology provides innovative software and hardware solutions to customers in a wide range of industries, such as apparel, fashion, aerospace, composites, technical textiles, transportation, furniture and packaging.