Furniture Retail Solutions
Ergomotion increases retailer's profit potential with Motion Bedroom Furniture™
CASE STUDY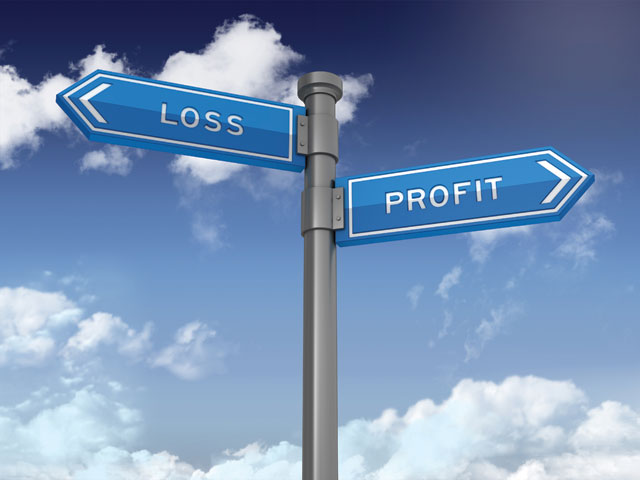 Robert Jefferson has a revenue problem
Everyone wants to increase their revenue, but it's not an easy problem to solve.
It's hard to forecast revenue, and some companies don't realize that what they're doing isn't working until it's too late.
Cost assumptions are difficult to calculate and simple mistakes in the math can have catastrophic consequences. Some companies fail to adapt their projections to the changes over a month or quarter. And others are simply too conservative for their own good.
Robert Jefferson is facing this problem right now. It needs to increase its revenue and profits if it wants to survive, but it's having a hard time finding a successful solution.
The store doesn't have room for more products on the sales floor, and this is hurting its business. The bedding section in particular takes up a lot of space and because Robert Jefferson can't promote new products, the store is starting to lose money per square foot.
It also has to change out bedroom sets or rearrange existing sets in order to make room for new products. Management is having a hard time rearranging the sets in a way that optimally benefits the store, which also requires a lot of time and effort.
Robert Jefferson has tried to include adjustable bases under full bedding sets to increase the attachment rate. However, the thickness of adjustable bases ruins the aesthetic of the bedding set. The store doesn't want to lose the bed set altogether, but it can't keep it on the floor with the adjustable base if that detracts from the beauty of the product.
This has caused the retailer to have to choose between its best-selling bedding sets and adding adjustable bases. Because they can't have both, they're losing money.
Plus, retail sales associates are confused about the way adjustable bases work. Many employees don't know how to introduce adjustable bases and they're having trouble operating them correctly. This leads to upselling of products and flat sales in general.
Robert Jefferson can't find a way to effectively increase revenue, and the store is in trouble.
The Retailer

Robert Jefferson Home Furniture is a fictional case study representative of retail concerns across the country. It is a family-owned, multi-generational retail store located in the Chicagoland Suburbs. Its two locations, in Barrington and Naperville, offer mid- to upper-price points and bring in about $8-10 million in total sales annually. Its demographic has changed considerably as housing values increase and Millennials are becoming the primary consumer. As the retail space changes, the company is learning how to deal with new challenges daily.


SOLUTION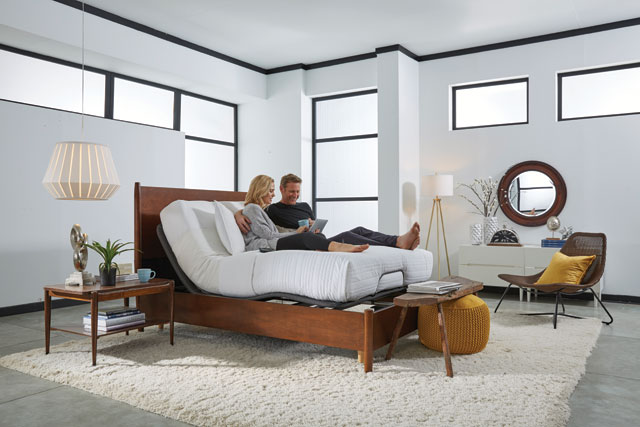 Ergomotion increases Robert Jefferson's profit potential with Motion Bedroom Furniture™
What if we told you there was one new product category that could dramatically increase your profit per square foot?
You're in luck, because Motion Bedroom Furniture™ can do just that.
Motion Bedroom Furniture is the new product category that takes the motion of living room furniture, marries it to the adjustability of an adjustable bed and brings this technology to existing bedroom sets. Customers love this new category, and it can play a huge role in rescuing retail sales and profits.
But Motion Bedroom Furniture has more benefits than consumer desire. It allows you to increase the profit potential of your bedroom sets with no changes to what's on your showroom floor.
One thing needs to be clear: motion bedroom furniture is not an adjustable base. Adjustable bases are associated with mattresses and may or may not "work" with the look your customer wants in their bedroom. Our motion bedroom furniture, however, fits virtually any bed on the sales floor, and since it slides under the mattress and into the frame, it doesn't take up any extra floor space. This is critical for retailers because you can put motion bedroom furniture under your bestselling bed, increase your attachment rate, and add a potential $1,000-$1,500 to a sale.
This new category also helps with logistics and presentation. Because motion bedroom furniture is thin, we can ship more per container. This instantly slashes your shipping costs.
One of the most important things to keep in mind when selling motion bedroom furniture is the people actually selling it – your RSAs. Here are four tips you can offer RSAs to help them make the sale:
Put Motion Bedroom Furniture in your top-selling bedroom sets. Make it easy for customers to add motion to what you know they love. This will make your top-selling bedroom set worth even more money.
Use display aids and promo materials to help engage customers. If customers ask "so what's motion bedroom furniture?" that's great—but don't give them an answer immediately. Get them to fall in love with the bedroom set first, then add motion. This will help the RSA keep the sale on track and make it more likely that the customer will buy both the bedroom set and motion furniture.
Sell the benefits of motion. Keep control of the remote and get the customer to lie down on the bed. Elevate the head and feet, then press the flat button and have them notice how the pressure returns and comfort is lessened.
Let them know motion bedroom furniture eases the pain of a bad back and helps reduce snoring and acid reflux. Then let them feel how easy it is to adjust the bed with the remote, tout the fully customizable positions and add that it even works for side sleepers.
Ask for the sale and overcome objections. RSAs need to keep three things in mind when faced with objections:
Price. Financing is a powerful tool for closing the sale and overcoming objections because it strikes an emotional nerve in the consumer. Consumers may not want to pay $1,200 for motion bedroom furniture. But $10 a month? That's a different story.
Presentation. Customers don't want chunky, unappealing adjustable bases on their beds for the same reason you don't want them on your sales floor – they make the bed look bad. Only motion bedroom furniture is 3.5" thin, fits almost any bed and virtually disappears under the mattress. Consumers will like this.
Step down in features if it's necessary to close the deal. Motion Bedroom Furniture has multiple levels of features, because some customers simply won't want all that's available. If RSAs start at the top, it's okay to step a customer down if it means closing the sale. Stepping a customer down is often an easier and more effective technique than trying to upsell, and it can help greatly when selling motion bedroom furniture.
When it comes down to it, the only thing you truly own is square footage. If you could put highly profitable products on your floor without taking up additional floor space, why wouldn't you?
About Us

Ergomotion is the California sleep experience company that's become the leader in bringing beauty and function to living spaces around the world. We power the adjustable bed industry and are the sole provider of products in the Motion Bedroom Furniture™ category. It is Ergomotion's mission to create functionally beautiful living experiences. Learn more at www.ergomotion.com or contact them at 1-888-550-3746.
Related Content By Author
Furniture Retail Solutions
http://www.furnituretoday.com/RetailSolutions
Over the past year, the Furniture Today editorial team has been on the road, studying retail – what's working and what challenges even the most established retailers face. Born from these studies is Furniture Retail Solutions – a multi-part series addressing common problems retailers face. But more importantly, marrying that problem to a solution other retailers, manufacturers and suppliers have successfully implemented in their own businesses.
RSA Insights & Intelligence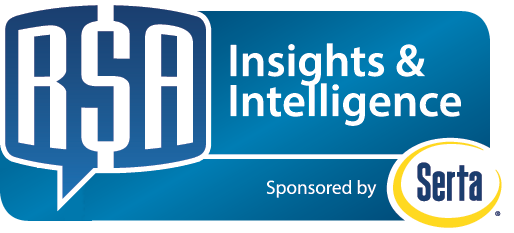 RSA Insights & Intelligence gives you, the retail sales associates, critical intelligence and insights. We make it easier for you to sell by providing actionable tips and key takeaways you can and should use for every sale. Check out our latest two articles:
* How to use an implied close
* The low cost of mattresses