Shopping shy?
Hispanic customers pull away; retailers feel the pinch
McALLEN, Texas — Five years ago, when Jesus and Rosario Gonzalez opened their glistening glass NIU Urban Living showroom here, about 80% of the store's sales came from customers coming from across the Mexican border.
Sophisticated and wealthy Mexican nationals were making the short trek north to shop NIU for high-end contemporary furniture as well as for the goods from retailers of luxury brands such as Cartier and Rolex selling in McAllen, Brownsville and nearby border towns.
Today it's a completely different story for NIU, Jesus Gonzalez told Furniture Today. Only about 10% of sales now come from consumers living south of the border. He listed about five reasons for this shift, including severe violence in Northern Mexico, peso devaluation and President Donald Trump's "build-that-wall rhetoric" and anti-immigration stance that have angered consumers and Mexican officials just across the Rio Grande.
Business for NIU is off about 25% from its peak four years ago, he said. This past April, Gonzalez skipped the High Point Market for the first time in 21 years. "Sales are down," he said. "There's no need for us to restock inventory." If fact, if NIU hadn't picked up sales from a couple of other high-end stores in the area that have since gone out of business, he wondered if his store would still be around.
NIU is among several furniture stores stung by an immigration crackdown, the Trump administration's characterization of rampant drugs and criminals crossing the border from Mexico, and the wall and other immigration rhetoric that played a role in Trump's election victory in November.
The exact causes of the business slump, however, seem to vary from one retailer to another and from one city to the next. For the former Dearden's in Los Angeles, for example, a dearth of new immigrants coming into the area to make a new start was one of a number of negative trends leading to the owners' decision to close.
FAMSA, which serves Hispanic populations in Chicagoland and Texas, said "the rules" have changed and that it's closing five U.S. stores this year, streamlining other expenses and marketing to "a broader niche."
In Houston, an owner of Exclusive Furniture said Hispanic traffic has dropped off because that customer base doesn't want to make big-ticket purchases for fear they won't be here long. A former California retail executive added that this population base is equally nervous about giving up too much personal information when applying for credit.
But for NIU, dealing primarily with wealthy consumers, it's anger over the crackdown and border wall statements that's making a dent — that along with five other factors Gonzalez mentioned including immigration agents along the border who, he contended, have become increasingly rude and hostile to Mexican travelers.
In early December, the governor of Mexico's Nuevo Leon state called for a 15-day shopping boycott of the city of McAllen, after then President-elect Trump negotiated a deal to keep Carrier Corp. manufacturing jobs from leaving Indiana and going to Mexico. The short boycott was followed by a longer-term "Adios McAllen" campaign.
Months later, the city is still feeling the effects, and the response from McAllen has been tone deaf, Gonzalez said, although he's been working with a growing group of Hispanic business and community leaders in the area to repair the damage and bring business back.
"What made our business great were the Mexican nationals coming here," Gonzalez said. "Now, they're opting to spend their money in Mexico or Canada."
Many retailers say they market to the Hispanic community, but that's too broad of a statement, contended Ronny Bensimon, president and CEO of Dearden's, the credit-oriented Los Angeles retailer that closed its eight stores earlier this year after a 108-year run.
"There are really factions, and our strength was always in the low-income (Hispanic consumer), a lot of newcomers to this country," he said.
"They knew Dearden's will help you out; Dearden's will trust you; Dearden's will give you credit. That was always a source of new business coming in."
But over the years — and Bensimon said it wasn't just with Trump — that inflow of new Hispanic consumers diminished. One factor was the great recession, he said. When the job market contracted, there was one fewer reason for Mexican immigrants to cross the border. Immigration controls started tightening up before Trump, too.
But things really came to a halt, Bensimon said. It started in July of last year, when Trump secured the Republican nomination, he said.
"It sent a fear into the community with all the yelling and screaming going on," Bensimon said. "People just stopped spending. They really pulled back. And then, when he won (the election), people really stepped back."
Here's how Raquel Bensimon, Dearden's chairwoman, described it in an interview with the Los Angeles Daily News: "It's like the scare was so big in this community. July, August (2016) was dead" in terms of sales. September, October (2016), it started picking up. November, a disaster."
Ronny Bensimon stressed that the pullback by the Hispanic community was just one of several negative trends that ultimately led to the decision to close the business. Before the liquidation sales started, Dearden's sales were off 10% to 12% from the same period last year, he estimated. Bensimon said it's too difficult to say just how much of that decrease was due to the hostile immigration stance vs. other nagging trends, such as a lack of new product innovation in consumer electronics.
Customer traffic slows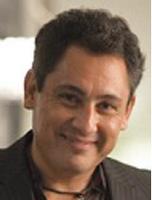 Jesus Gonzalez, NIU Urban Living
Indeed, precise data on just how deep the Hispanic shopping slowdown is impacting the industry overall is difficult to come by. There appears to be no official statistics on this or on the broader retail impact.
However, market research firm NPD Group's Consumer Tracking Service looked at one retail segment — outdoor and athletic shoes — and noticed a trend: "Hispanics represented about 23% of sneaker sales in 2016," according to one report, and slowed to "a high-teens decline" since the beginning of this year.
NPD data also shows Hispanic consumer visits to physical stores in the U.S. declined 11% in November and December 2016 from the same period a year ago.
The U.S. division of Monterrey, Mexico-based Grupo FAMSA started the year with 26 U.S. stores and will end with 21 as it consolidates — closing showrooms in San Benito and the Rio Grande Valley in Texas (already closed) and one each in Houston, San Antonio and Texas.
"In the U.S., our core customers are those Hispanics living in the Texas area and the city of Chicago," said Salvador Llanos, director of U.S. operations. "Rules of the game have changed for these customers early this year derived from the new administration."
The credit-oriented retailer, which sells furniture, electronics and appliances, said sales have slowed, and it's now projecting a 12% to 15% decrease for the year.
"As a result, we are currently implementing diverse adjustments to our level of operations, in order to adapt to these new conditions," Llanos said. That includes the store closings and efficiency improvements targeting logistics, headcount and other expenses. "In addition, we have changed our advertisement and marketing campaigns to attract a broader niche.
"We firmly believe we have the tools needed to navigate in these rough waters and continue our story of success in the industry."
Sam Zavary, co-owner of Houston's Exclusive Furniture, is not surprised. He started taking an informal look at the six-store retailer's customer traffic earlier this year and noticed a 48% drop-off in sales from customers with Hispanic last names. This was an unscientific survey, Zavary conceded, and things have improved slightly since then, but Hispanic traffic is still down.
"We have rarely seen any Hispanic customers," he said. "And it's not only us. I've talked to other business owners — not only furniture, and they all basically said the same thing. Hispanic customer (traffic) is way down. They won't spend any money because they're all nervous."
Zavary estimates total sales for Exclusive are down about 7% from last year, which doesn't sound terrible, he added, but that's because the company is more aggressive than it has ever been — calling past customers, for instance, and inviting them back in for special deals.
Still, there's no doubt the crackdown has taken a toll. "When a major demographic decides they don't want to make any big purchases anymore, you're going to get hurt," he said.
And it's not only the Hispanics who are pulling back, according to Zavary. Houston's Indian, Arab and Asian populations are also among those affected, he said, adding that many came here with nothing, saved their money, avoided debt, bought homes, furniture and cars, and now have a great life.
But when they hear the anti-immigration rhetoric coming from the top of the government, "the fear comes, they go back into that mode that they know— the defensive, saving mode," Zavary said.
Dollar for dollar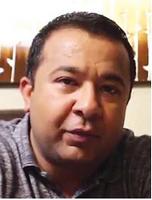 Sam Zavary, Houston's Exclusive Furniture
For Lacks Valley Stores of Pharr, Texas, just outside McAllen, oil industry woes (something Zavary also mentioned) and peso devaluation have been the primary issues impacting business. But Trump's antagonistic words and tone aren't helping matters, said David Estes, executive officer and general manager of the 10-store Top 100 company.
Two and a half years ago, the exchange rate was 12 pesos to a dollar, so 1,200 pesos would buy $100 worth of goods here, Estes recalled. By June 2015, the exchange rate had jumped to 16 pesos, and suddenly it took 1,600 pesos to buy that same $100 of goods. During the election cycle last year, when it became clear Trump would be the Republican nominee, the exchange rate jumped to as much as 20 pesos to the dollar. The rate has since settled down to about 17.7 pesos to the dollar as of mid-August, but that's still a nearly 48% devaluation from just two years ago.
Estes said Mexican nationals were spending more than $2 billion a year in the Rio Grande Valley back then and probably another $1 billion to $2 billion in each of Austin, San Antonio and Houston. But 25% to 50% devaluation means they're a lot less likely to come here to spend the money today, he said.
Add to that the Trump rhetoric, including the earlier push for a border tax (which has since been tabled), along with the counter "Adios McAllen" grassroots movement in Monterrey to discourage Mexican nationals from shopping in the U.S., and "these things have a very significant impact," Estes said, although he declined to say just how much they have impacted Lack's business.
"From a business standpoint, I'd say the Rio Grande Valley and certainly cities like San Antonio and Houston to a lesser extent — we're not really U.S. cities. We're really more international cities."
The North American Free Trade Agreement (something Trump now is looking to renegotiate) has a lot to do with that, he added. NAFTA opened trade and borders, made it easier to Mexico residents to travel and buy goods and services in the U.S., and it lowered prices on certain goods for U.S. consumers.
"Trade with Mexico and the Mexican nationals coming over really made all of these cities a little more international," he said.
"I think we have to be mindful of that in our political approach. How would you feel if your neighbor was talking about wanting to build a 30-foot fence around his house to prevent you from crossing over into his yard or looking at his flowers?" he said. "It certainly doesn't make you feel very welcome."
And when Mexico is spending an estimated $129 billion a year on U.S. goods and services, "it makes you wonder how much you really should be doing."
Cultural perspective
Rick Hutton agreed the current administration's position on immigration has impacted the overall Hispanic markets. Hutton served as president of the retail division for California Hispanic market retailer Curacao from 2006 to 2014 and then CEO of Star World, a start-up Hispanic market retailer there, until earlier this year.
He didn't want to speak for Star World since stepping away from day-to-day operations but said, "Undocumented Hispanics in the U.S. clearly are uncertain as to what actions could be taken and are fearful. Uncertainty results in less spending."
Hutton referred to a Pew Resarch Center report that showed a dramatic decline in undocumented immigration from Mexico since 2009. Homeland Security statistics also show unauthorized entries are down 76% through April this year from the same period last year.
"There are less people shopping," Hutton said. "If someone told you traffic was down 20%, that would not be an understatement.
"What's more," he said, "there's an absolute apprehension to provide information," which is making the credit application process much tougher today.
Hutton, who continues to consult within the Hispanic market, said acculturation — the changes that follow from a blending of cultures — plays a big part in how immigrants shop over time. Initially, they tend to shop Hispanic stores where they feel most comfortable because of the common language, the credit access and the product styles.
"As these customers become more acculturated and have access to more options, their expectations, standards and knowledge increase, and they demand more," Hutton said.
And he's concerned that what going on now in the market may be used as a "great excuse," instead of a catalyst for change.
"If you think you're just going to serve the Hispanic market and you don't have to have the same standards as a general market retailer, you're going to fail," he said.
And that's a huge difference from 15 years ago when you could just target the Hispanic market, offer credit, and you were going to make pretty significant sales. "It doesn't work that way anymore."
A number of retailers with core Hispanic consumer bases did not return calls or emails requesting comment for this story. Others that some might assume relied heavily on Hispanic consumers suggested that's not necessarily the case.
Del Sol Furniture of Phoenix, for instance, "has not felt a drop in business due to the current political climate," said Alex Macias, vice president of the three-store, family-owned business. The company believes that's due to the diversification in its consumer base over the past few years.
The four-store Nader's La-Popular has been in business in Southern California for 61 years, and even though its name is part Spanish, its stores also serve a much broader consumer base.
"We've been fortunate," said George Nader, vice president and chief financial officer of the Gardena, Calif.-based retailer. "Our stores are positioned in a way that we service a diverse community. We are a true melting pot."
The mid-priced Nader's has seen a drop in the number of new Hispanic consumers walking into the store. However, Nader said the overall sales impact from that Hispanic drop off has been minimal and that Nader's is still seeing long-time Hispanic customers — in many cases the children and grandchildren of first-generation shoppers.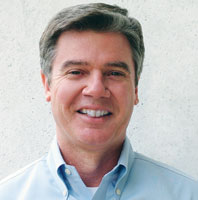 Clint Engel
|
Senior Retail Editor, Furniture Today
cengel@furnituretoday.com
Related Content By Author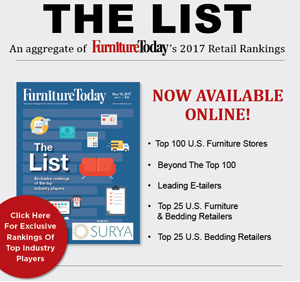 Get exclusive rankings of Furniture Today's top industry players including Top 100 Furniture Stores, Top 25 Bedding Retailers and leading e-Tailers. Get the stats now! Sponsored by Surya.
RSA Insights & Intelligence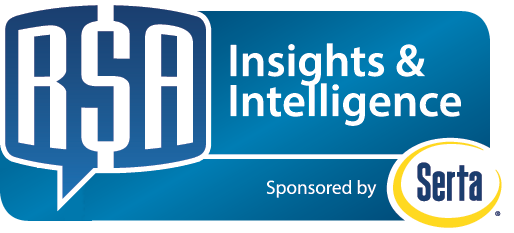 RSA Insights & Intelligence gives you, the retail sales associates, critical intelligence and insights. We make it easier for you to sell by providing actionable tips and key takeaways you can and should use for every sale. Check out our latest two articles:
* How to use an implied close
* The low cost of mattresses