3 ways to build trust during a sale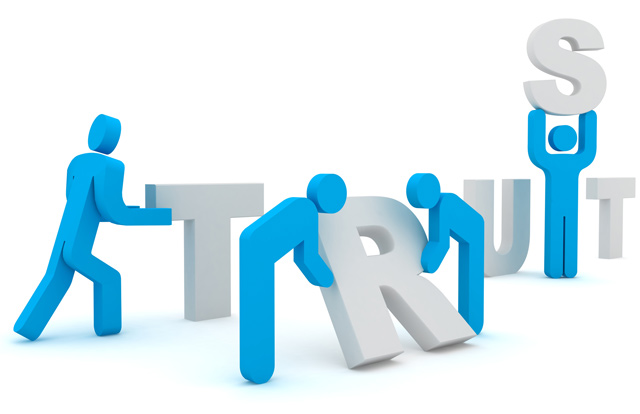 RSAs have gotten a bad rap over the years. They're often looked at as pushy, insensitive or selfish, and consumers frequently wave them away when they ask if they can help.
A key to getting over the myth that RSAs are just pushy sales people is to first make a friendly connection with the customer by establishing trust.
Think about any meaningful relationship you've had in your life. Was trust a big part of it? Mattress sales expert Gerry Morris says trust is the core and foundation of any meaningful relationship, and that's why it's critical for RSAs to establish trust before, during and after a sale.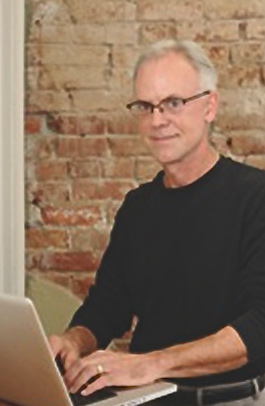 Gerry Morris, Mattress Sales Expert
Morris takes an approach he calls Trust Training to teach RSAs how to build trust with a consumer. He believes trust can be taught, and his approach looks at all three aspects of an individual: Mind, body and spirit.
He matches these aspects with the three P's of training: perspectives, practices and principles.
Perspectives.
This is where we look at what we know about a customer, which is that customers trust confident, knowledgeable RSAs. This means RSAs need to know about everything pertaining to a sale, such as product knowledge, selling and awareness skills, and company information. A customer won't trust an RSA who gets stumped by an easy question. Customers want to be confident in the products they buy, and if an RSA isn't confident, customers can't be either. The more an RSA knows about their store and product the easier it will be for them to help a customer find what they are looking for and make a sale.
Practices.
Morris says you need to put knowledge and skill into action. For this he looks to three more P's: Preparation, presentation and post-sale service.

To prepare for a customer, you want to clean the sales floor, know what sales, events and advertising will affect the customer's experience, and practice making a sale by role-playing. Be prepared for anything and don't get caught off guard.
Presentation refers to how you present yourself to the customer. Morris says you want to use a consultative-style approach. Ask questions and learn about the customer's wants and needs. This will help RSAs be unbiased and help the consumer find the best mattress for them.
Finally, post-sale service is what you do after the sale to ensure your customer is satisfied, comes back and tells their friends about your store. Handwritten letters are a great way to create more trust, and you want to let customers know that you're there if a problem arises. According to Morris, when you go beyond a customer's expectations it creates a more favorable feeling toward you and your business.

Principles.
This final part defines who your business is and how your company treats all of its customers. Morris says most customer service problems arise from a lack of awareness, which can be a natural human flaw. For this reason, he suggests creating a mission statement or something that defines how your business treats its customers. You should remind yourself of it every day and eventually it will become second nature.
Key takeaway: You want to establish trust with a customer before, during and after the sale. Remember: friend first, sale second.
How do you establish trust with your customers? We want to hear your stories. Comment below and let's talk!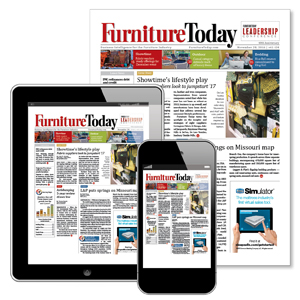 See the digital edition of Furniture/Today, which allows you to flip through the pages, click on any underlined area to visit a website or send an e-mail, search to find content in the magazine, or share pages with your friends. See the latest issue!