Special Order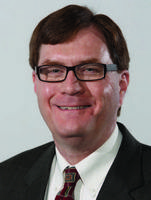 No hiding from leather price increases
May 4, 2010
Ken Kochekian had an unenviable task at last month's High Point Market — and he lived to tell about it.
Kochekian, president of leather supplier Universal Leather, had to explain to his customers why leather prices were going up just as many in the furniture industry were reporting a slight uptick in business.
It certainly wasn't what manufacturers wanted to hear.
But Kochekian and his staff, armed with data on historic trends in leather pricing, believe they were able to help them better understand what is happening in the sometimes mysterious, faraway world of hides and tanneries.
"We wanted to make it more digestible," he said of the price hikes. "But it's never easy to go to market and tell someone you're raising prices."
The "simple" explanation for rising prices, he says, is a shortage of raw materials — unprocessed hides. But of course, there's never a simple explanation for rising commodity prices, and Kochekian cited several other factors putting upward pressure on leather prices today.
* Cattle populations in South America are down because, as leather prices have fallen the past two years due to abnormally low demand, farmers have found it more profitable to raise crops instead of cattle.
* Demand picked up late last year and early this year, but current herd populations can't support current demand. He says it probably will take two to three years to repopulate herds to the point where supply meets demand.
* Much of the increase in demand is coming from the automotive and shoe industries, which consume 70% of the world's hides.
Kochekian believes hide prices will continue to rise (they've tripled in the past year) because a record low slaughter is projected in Argentina, one of the biggest hide suppliers.
The "good" news is that, even with the recent spike, hide prices haven't quite matched the levels seen in late 2006 and early 2007. And looking back to the 1970s, when leather was little more than a footnote in the upholstered furniture business, he says today's leather prices are 15% lower than they were in 1975.
Will this mean the end of the $799 leather sofa?