Special Order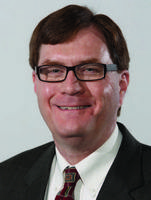 Man Wah takes a (reclining) seat with the big boys
March 31, 2010
Chinese leather upholstery resource Man Wah Holdings, which makes the Cheers brand of recliners, motion sofas and motion sectionals, won't be able to fly under the proverbial radar any longer, thanks to a filing with the Hong Kong Stock Exchange that documents its meteoric rise in the U.S. market.
The regulatory filing, made in conjunction with an initial public offering, paints a picture of a company that has been kicking posteriors and taking names almost from the moment it began soliciting business from U.S. retailers a half-dozen years ago.
And what's even more remarkable is that most of its U.S. growth has occurred in the past two years — a period that coincided with the worst furniture industry sales slump in decades.
Sales were a mere $25.9 million for the year ended March 31, 2007, but more than doubled to $65.9 million in the year ended March 31, 2008, and leaped another 51% to $99.7 million for the year ended March 31, 2009.
And if that wasn't enough, sales totaled $82.6 million for the six months ended Sept. 30. That puts Man Wah on track to have sales of at least $150 million for its current fiscal year, which ends this week.
Perhaps the most interesting — and controversial — part of the Hong Kong filing is a page that purports to give market-share data for the 10 largest motion furniture producers in the U.S. market.
The data, compiled by the research firm Euromonitor International, say that Man Wah is the eighth-largest motion furniture resource with a 2.6% share, a figure that includes recliners. And since that calculation is based on 2008 revenues, it's safe to assume that Man Wah's market-share was even greater in 2009 because the motion category shrank 9% last year, according to data compiled by Furniture/Today and Easy Analytic Software.
The full list is as follows:
La-Z-Boy 21.3%
Lane 14.8%
Ashley 8.1%
Catnapper 7.1%
Franklin 5.9%
Berkline 5.2%
Best 4.1%
Cheers 2.6%
Natuzzi 1.7%
Flexsteel 1.4%
Because so many private companies are included in the list, it's all but impossible to verify the data independently. In fact, the researchers at Furniture/Today and Euromonitor can't even agree on the size of the motion furniture market last year. F/T and its partner, Easy Analytic, put it at $7.6 billion, while Euromonitor says it was $6.8 billion. (I think the F/T figures are more accurate, but I'm not exactly an impartial observer.)
So it's obvious this market-share debate won't be settled soon — if ever. But it's clear that Man Wah's footprint isn't getting any smaller.