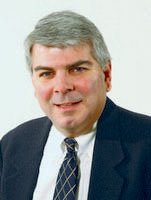 Is Bangladesh the next stop for furniture sourcing?
March 29, 2010
In furniture production, one of the ingredients of success has been to follow the low cost labor. This idea goes back to the migration of the industry from New York and New England to the Midwest during the late 1800s. From the Midwest, it shifted to North Carolina and Virginia during the early to mid-1900s. In the 1990s, Taiwan, China and other parts of Asia were the next major stop.  
As higher labor costs and related issues such as labor shortages arise in China and elsewhere, we can now look to a new chapter. Chinese case goods producer Lacquer Craft revealed it is building a plant in Bangladesh, its first outside China.  
In discussing the news, company President Mohamad Amini didn't sidestep one of the primary reasons the company is making the move: Labor costs in Bangladesh are 40% of the labor costs in China. The move also will help the company produce a medium to lower-medium-priced line of casual dining currently not available to its U.S. marketing companies. These include Lacquer Craft USA and Legacy Classic Furniture, both of which will be showing product from the new factory at the April High Point Market.
Located in Chittagong, the factory will be close to a port in southeastern Bangladesh, which is good for logistics. Still, the move comes with some challenges, Amini notes. He said there's no furniture infrastructure in the area to immediately support the operation. The landscape, he said, is much like China's 15 years ago, although there are plenty of other industries in Bangladesh such as shoes and apparel, giving the company access to skilled and semiskilled workers. That said, it will take time to train new workers and get the plant up to its full capacity of 200 containers per month.
Amini believes the company is up to the challenge, given its previous experience in China. He added that casual dining is a good place to start since it is a relatively simple product to produce.
Time will tell how successful Bangladesh will be for Lacquer Craft. Furniture/Today research shows the country only shipped $69,000 - that's right $69,000 - worth of finished furniture to the U.S. in the first half of 2009.
While the move has some risks, apparently it has huge potential for a company like Lacquer Craft. With a population of 156 million, Bangladesh has a large pool of workers to draw from, including some already skilled furniture workers now migrating to places like Malaysia that import much of their labor. As their visas expire and they get sent home, they may very well look for opportunities in their home country. 
In the meantime, retailers may want to check out the new casual dining offerings at Lacquer Craft USA and Legacy Classic this market. What do you think about the new product? And what do you think this development means for the industry?