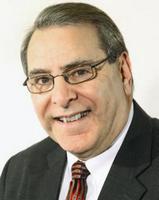 The Magnussen Throwdown: Are you in sync with consumers?
March 19, 2010
Now, more than ever, suppliers need to "get it right" before they bring new collections to market.
Let's face it– investing money, especially in this economic climate, on things that "will never see the saw "  is not only a major waste of  dollars, but it doesn't make much sense either.
Recently, a handful of suppliers are investing money to poll consumers about the appeal of lines they are planning to bring to market.  One of companies going down that road is Magnussen.
Magnussen has added a new twist–and a bit of fun–in the form of an online contest that seeks to determine if retailers can guess which of Magnussun's new lines tested best with consumers.
The e-quiz, called the "Magnussen Consumer Choice Challenge, challenges retailers to  select the highest-scoring Magnussen bedroom suite based upon the company's consumer testing.
Magnessun has put so much weight on the consumer feedback that any line that does not score high enough with consumers never makes on the showroom floor.
Retailers who take the short quiz have three chances to guess which suite had the strongest consumer rating.  All players – regardless of how they score – have a chance to win a 42" flat screen television.
The promotion is now live on www.furnituretoday.com
While this may certainly seem like a lighthearted contest, bringing product to market that consumers don't respond to is the quickest way to put you out of the game.