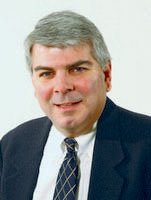 Reporter returns to Malaysia, Singapore furniture shows
February 26, 2010
This is the time of year the Asian show circuit heats up. Buyers from around the world travel to shows in China, Singapore, Malaysia, Thailand, Indonesia and the Philippines.
The China shows by far are the largest and represent a diverse product mix of indoor, outdoor and home accent products. But while smaller in size, the others also have a diverse product mix that appeals to many retailers.  
I'll be attending two of these shows this year for the first time since 2006. They are the Malaysian International Furniture Fair 2010 (March 2-6) and the International Furniture Fair Singapore/ASEAN Furniture Show 2010 (March 9-12).
Others from Furniture/Today, including Publisher Joe Carroll (who has been going to these shows for many years) and Senior Editor Gary Evans, have attended the Malaysia and Singapore fairs since then. During that time, I have been assigned to cover shows in Shanghai and southern China over the past few years, a great experience made even better due to gracious hosts.
I am pleased about the chance to return to these shows. For one, they bring back a lot of good memories of my first trips to Asia in 2004 and 2005.
The staff members at each show are very accommodating to the foreign trade press and are extremely nice folks that I'll enjoy seeing again. The shows themselves also live up to the international aspect of their names, which again, makes them excellent sources for U.S. buyers. The Malaysia show has 500 exhibitors from 12 countries including the United States, while Singapore has 471 exhibitors from 33 countries.
Because this is my first visit in four years, I also know to expect many changes. In recent years, the 600,000 square foot Singapore show has added Singapore Mozaic, a B2B brand that highlights some of Singapore's premiere manufactures. For the second year, Singapore Mozaic appeared at the recent IMM Cologne show, generating more than $21 million in spot orders and commitments among 16 participating companies. In Singapore, I look forward to seeing this group of companies and others both within and outside the Mozaic brand realm.
The Malaysia show has grown considerably since my last visit. In 2006 it was just over 700,000 square feet. This year it is over 850,000 square feet spread out over three venues, so there will be a lot of ground to cover in the two full days I'll be at the show.
Readers we see full coverage of both events in our print editions sometime before the April High Point Market. As always, as part of that coverage, we'd like to offer perspective from retailers attending either of these events. Are you going to either of these shows? If so, drop me a line at trussell@reedbusiness.com or simply respond to this blog. I'd love to hear your thoughts.