Retail Ideas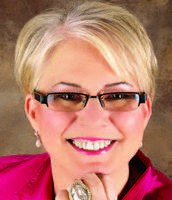 RESULT: 1/3rd STORE TRAFFIC INCREASE IN ONE DAY
February 26, 2010
The skeptics may ask: "Really? A NON-SALE event did that - and for under a $1,000.00 - on a Saturday?"The skeptics may think: "I don't believe it. Is there proof- in writing?"Yep.
I'm writing this post to share this: Even though you may not think or be convinced that YOUR customer, at the local level, is interested in eco-friendly furniture - I believe that the success of the event I am about to describe may show you a new idea and a new path forward that doesn't involve having to cut your margins to gain traffic and sell furniture.
First, a disclaimer. The event I am about to describe is one I was involved in planning on behalf of my social media client, BiOH Polyols. BiOH is the manufacturer of the soy ingredient inside most of the "soy-based" foams used in upholstered furniture and mattresses. It is marketed by foam manufacturers under various brand names, but if you see the word, "soy" associated with "foam"- chances are it's soy from BiOH Polyols.
On to the event:
The event was called, "Experience Soy Style: Be In The KnOH". It was held last October at Room and Board in Edina, Minnesota on a beautiful fall Saturday. That day, most of the surrounding stores were having sales and, given the lovely day, there was a lot more for parents to do with their kids than come into a furniture store to get educated about eco-furniture options and play with soy foam - but this store did, indeed, see a verifiable 1/3rd increase in store traffic -which they put in writing!
I hear you thinking "but this was Room and Board and their customers are interested in sustainability - we're pretty sure ours aren't - they never ask us about it."
Here's the thing I've found out through my work online with real, everyday consumers across the country. Gen Y and X and Moms ARE genuinely interested in eco-options for furniture. They just don't know their choices, they don't have the vocabulary, they don't know what to ask about and they don't know who, locally, carries furniture with eco-options. They generally don't know any local furniture salespeople who can hold an informed conversation with them about eco-options in furniture that they believe isn't also a push to make a sale. (If you ever want to see proof that I get asked these questions almost every day by online consumers via Twitter, email me for it at leslie@tkpartnership.com).
What I want to share is this: Maybe, just maybe, your customers really DO care but aren't asking because:
a. they think it's going to be more expensive
b. they don't want to appear stupid if they use the wrong word (we see this all the time in design, right?)
c. they care, but they think their style options will be limited
d. they still think of eco as unstylish and crunchy brown.
e. they have no idea of how easy it is to make a really big difference in their kid's health and their family's sense of well being by choosing eco-friendly options.
I believe a way forward for our whole industry may be to hold eco-events in your stores or to get your sales teams trained to hold informed conversations with your customers about the eco-options your stores DO have available for them.
I know - you're definitely not convinced that it's right for YOUR stores. I understand.
I offer this idea: Send an email/write a tweet or long blog post/create a FB poll - or all three - and then ask your customers these questions:
1. "If we were to have an eco-section of furniture on our floors (like grocery stores do with organic foods) would this be of interest to you?"
2. "If we were to hold a fun, family-friendly eco-furniture education event in our stores, would you come?"
3. "If our sales people were able to answer your questions regarding eco-options available in furniture, would you shop and buy from us more often?"
All I'm asking is for you to ask your customers (in the social media world this is called "crowdsourcing" - asking the crowd) and not assuming, because you're not hearing it, that there is no interest. Please, don't rely on your sales teams for the answers to these questions - ask your customers directly and, if you really want thorough answers, train your associates to ask the questions, too, in their daily interactions with your customers.
I believe, my retail friends and readers, that our industry really has a chance to "do good" in a way that's never been available to us before. The consumer tide is changing. Even if you are not seeing it quite yet at the local level, both serious research and my own social media conversations with online consumers has convinced me that the time is right to bring this issue completely to the forefront.
If you can help consumers understand that eco doesn't mean "more expensive" and that there are choices they can make that are better and healthier for their homes….well, being profitable and sustaining that profit over the long run without having to run constant sales will be possible.
If you'd like more information on holding an eco-event BiOH Polyols has now made the Room and Board event available to any retailer, free of charge, as an eco-event "template". And/or if you are interested in giving your sales associates an "eco-furniture options" education (also free of charge courtesy of BiOH Polyols - the program will be available Spring 2010), please contact me at leslie@tkpartnership.com, via twitter @tkpleslie or by calling me at 713-705-2482.