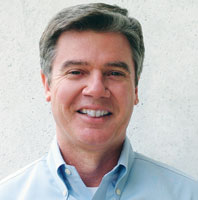 Retailers are back in expansion mode
February 18, 2010
This week's issue of Furniture/Today has something I haven't seen in a long time.
I'm sure there are plenty of things to insert right here (like "my byline") but what I'm really talking about is: lots of retail expansion news. On the first few pages, there are five stories talking about hundreds of stores planned.
Granted, most of it comes courtesy of Ashley and its plans for hundreds of smaller dealer stores — a story Gary Evans broke during the Las Vegas Market.  But there's also Rooms To Go's plans for 16 stores over the new 18 months,  City Furniture's plans to reboot its expansion this year, Linder's Furniture's opening of the first of several planned superstores,  and I.O. Metro's store opening in Collierville, Tenn., with plans to enter Atlanta and open additional new stores later this year.
Whether this is another signal that the tide has changed is not yet clear, but it's nice to see a shift away from all the store closings and bankruptcy stories we've been reporting.
The better news is adding up now. Bob's Discount Furniture, which just opened its 36th store in Nesconset, N.Y., also has plans to expand into the Mid-Atlantic states next year. American Furniture Warehouse plans to reenter the Grand Junction, Colo., market with a 150,000-square-foot store and warehouse opening early next year. And late last year, Carls in Florida said it was opening its first Carls Mattress Superstore attached to its store in Stuart, Fla., with plans to roll the concept out to other stores and possibly as a stand-alone format, if it proves successful.
Leaders of the companies opening these stores indicated a mix of forces fueling the new growth plans — from attractive real estate deals in depressed markets, to signals that the consumers are once again starting to buy furniture.
No one seems willing to say for sure that the economy has completely turned the corner and probably with good reason. It seems a week doesn't pass without the release of a new hope-crushing report. One of the latest came earlier this week — a new study that says 5 million more homes are expected to move into foreclosure in the next few years. And today, the U.S. Labor Department came out with another weekly jobless claims number.
But for now, we can at least hope for a true turn and a new trend: that the consumer is finally creeping back into the market and that retail survivors are scaling their businesses appropriately to win.