Special Order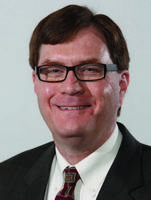 La-Z-Boy stores need more sales, not more snow
February 19, 2010
La-Z-Boy's company-owned stores are starting to show signs of life after more than a year's worth of operational changes and cost-cutting initiatives, but La-Z-Boy CEO Kurt Darrow acknowledged this week that the cost-cutting has gone about as far as it can go.
It's going to take a bump on the top line to completely reverse the retail group's operating losses, he told securities analysts on a recent conference call.
"Our team is being relentless in trying to find ways to both increase their sales and control their costs … but I don't want there to be any mistake … we cannot cost-cut our way to profitability in this model," Darrow said.
"Could we do a little better than what we did this quarter? Absolutely. Would it get us profitable without more sales? Absolutely not," he said firmly.
He declined to disclose same-store sales for the 68 company-owned stores, but for all 308 La-Z-Boy Furniture Galleries locations, they were up an encouraging 3.7% for the quarter ended Jan. 23.
Darrow believes the positive trend should continue in the current quarter, but said the two massive snowstorms that pounded the Northeast and Mid-Atlantic states and kept shoppers at home on Presidents Day weekend certainly didn't help.
It also didn't help that most of the company-owned stores are in the hardest-hit regions.
"We had stores where we had to remove snow from the roof or we couldn't open them," he said.