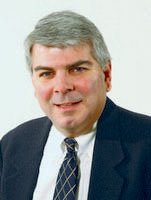 Atlanta show reveals strengths, opportunities for domestic producers
January 26, 2010
A reader recently called me to ask me for the names of domestic case goods producers in the marketplace. An obvious starting point was the list of petitioners who supported the 2004 antidumping investigation into Chinese made wood bedroom furniture.
The conversation also reminded me of a Nov. 30 report I prepared on domestic bedroom producers. That listing included some petitioners and a number of lesser known domestic sources in the market.
A follow up column I wrote for our Dec. 7 print edition included the names of others still, and after my visit to the Jan. 6-13 Atlanta gift and furniture show, I realized I could have included even more names. They include Eddy West, American Heritage Furniture, Charleston Forge, Seabrook Classics, Wesley Allen, Southern Heritage Woodworks and Tritter Feefer to name several.
Of course, the importers at the show far outnumbered the domestic producers. Still, the domestic companies have a compelling story to tell, which often makes them stand out among some of their competitors.
First and foremost is their ability to provide custom finishes. A varied color palette is particularly important to designers and their clients who are looking to match a wall color, rug or even a piece of artwork to a piece of furniture
Secondly, domestic manufacturers also have the ability to build a piece to fit in a certain area of a home. Such custom features can be particularly important in home entertainment, where a wall unit should fit well in its surroundings, neither dominating nor being too small for the room.
"We build everything to order," said Pamela Dean, a representative of Toccoa, Ga.-based Eddy West, which also has 60 color finishes and four wood finishes. "It fits a niche out there."
In controlling its manufacturing, the company also controls its lead times, which have dropped from 12 weeks two years ago to about four weeks.
American Heritage Woodworks, another Toccoa, Ga., manufacturer that has been in business since around 1992, has reduced its lead times to about four weeks from six to eight weeks a year ago, said company owner Marshall Jordan. He said the company achieved that by investing in new equipment, carrying more inventory and improving other parts of the manufacturing process. It too offers multiple finishes and can size a piece according to customer specifications.
While none of this equates to the efficiencies of mass production available in countries like China and Vietnam, domestic suppliers are still a viable part of the market and many are apparently still hanging on in spite of the slow economy.