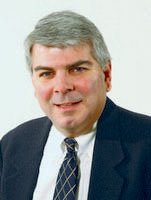 Antidumping debate resurfaces with 2010 Sunset Review
December 22, 2009
As many in the industry recall, 2004 was a year of major controversy for the case goods sector. It was then that the U.S. government began an antidumping investigation into whether Chinese wood bedroom imports caused injury to the domestic producers in the category.
This ultimately became one of the most divisive issues in the history of the industry, pitting retailers against many long-time trusted wood resources. As everyone knows, the U.S. government found that unfairly priced wood furniture shipments from China did, in fact, hurt the domestic industry. It responded by assigning duties to various Chinese bedroom producers that are, in turn, paid by the importers of those products. Thus the effects of the case remain with the industry to this day.
While no one likes the duties, the controversy has become almost an afterthought. Today, most everyone - importers and retailers alike - accepts these duties as a general cost of doing business.
Fast forward to 2010, the year the U.S. government will decide whether or not to continue the antidumping case for another five years. During this Sunset Review, which takes place on the fifth anniversary of the antidumping ruling, officials will revisit the same issues they investigated in 2004 - namely whether unfairly priced wood bedroom imports continue to hurt the domestic industry.
A question for many is what domestic industry? Some of the original antidumping petitioners, Vaughan Furniture included, no longer produce wood bedroom here. Others continue to import wood bedrooms just like the rest of the industry, in some cases placing their own domestic product at risk. Opponents rightfully argue this allows them an unfair advantage, particularly if they ship from non-duty countries like Vietnam, Malaysia or Indonesia.
Other petitioners still, including Michels and Company, have either filed for bankruptcy protection, or like Moosehead Mfg., have gone out of business altogether.
Still, there are producers left on the list of original petitioners and these continue to make a significant amount of bedroom furniture in the United States. Stanley, Vaughan-Bassett, T. Copeland and Sons, Vermont Tubbs and Tom Seely are among those industry players.
Another question is, will this debate reopen old wounds? And if the government extends the antidumping case another five years, how much will it help the domestic industry anyway? After all, with the repeal of the Byrd Amendment, revenue from duties collected after October 2007 goes back to U.S. government coffers.
That last point could be the most significant of all by raising a final question for now: Will the government view this and other antidumping cases as a way to pay off its staggering debt? The debate is now surfacing regarding the implementation of Value Added Taxes and it makes sense that the question also would apply to antidumping.
In either case, such revenue could be both a blessing and curse for future generations. A blessing in that it helps pay off debt, but a curse in that those consumers would be the ones paying it anyway. It would seem that they have a stake in this issue and should be among those who voice their opinion as this issue unfolds.