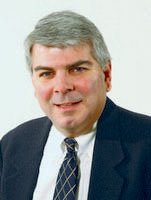 Will the Philippines make a comeback in 2010?
November 24, 2009
The furniture industry in the Philippines has suffered its share of setbacks during this long global recession. For one, its largest customer has scaled back its purchases significantly. According to figures compiled by Furniture/Today's research department, furniture exports from the Philippines to the United States in the first six months of 2009 fell an alarming 51% to $41 million, a far steeper drop than the 22% decline in world shipments to the U.S. during the same period. This is on top of a 13% decline in Philippines shipments to the U.S. for all of 2008.
Such change has resulted in plant closings and layoffs, which remains an issue for the industry in the Philippines. Even before the global recession, a strong peso was held partly responsible for 40 Cebu area companies closing plants that left at least 5,000 workers jobless between 2006 and 2007. Add to that the fact that the Philippines has lost furniture workers to China and other countries such as Saudi Arabia and Qatar, which in some cases have provided more reliable employment.
But the Philippines hasn't given up on the industry yet. The country still has an estimated 15,000 furniture manufacturers, mostly small workshops, that employ about 800,000 people, according to the Milan-based Center for Industrial Studies. Many of these companies exhibit their wares at annual trade shows in Manila and Cebu.
Recently, the Cebu Furniture Inds. Foundation has undertaken an aggressive ad campaign that is part of its ongoing Web-based communications strategy to promote the annual CebuNext show. While the show isn't until March, the trade group has been sending out ads with catchy headlines like, "The Best Craftsmen in Asia Are from Cebu" and "Some of the World's Best Brands Source Here."
These are not overstatements. Companies cited in the second ad include Target, Bernhardt, Neiman Marcus, Baker, Nautica, Ethan Allen and Williams-Sonoma. Other well known names that source primarily from the Philippines include Bernard Christianson, Maitland-Smith and Henredon.
With the exception of Target, most of these companies sell upper-middle to high-end goods and are priced accordingly. That's because the designs resonate among well-to-do buyers with huge budgets for furniture. As the recession continues, most U.S. consumers that buy furniture will continue to gravitate towards lower middle or promotionally priced goods.
While its advertising message remains strong, the Philippines may want to tap further into this lower priced market too if it wants to build back its U.S. business in 2010.
What are your thoughts? Will you be sourcing from the Philippines in the year ahead?