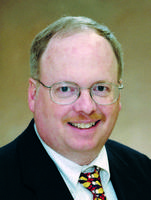 NY Times has compelling tale of greed
October 5, 2009
The New York Times has published what will probably stand as the definitive account of private equity's greed in the mattress business. It is the story of the private equity owners who bought and sold Simmons over the years for "ever-rising prices" while burdening the company with growing debt.
The coverage begins in the lead position on Page 1: "Buyout Firms Profited As Company Debt Soared," reads the main headline. The deck headline: "Mattress Maker Bought and Sold Six Times Is Now Headed for Bankruptcy."
The story notes that Thomas H. Lee Partners, which bought Simmons in 2003, "pocketed around $77 million in profit, even as the company's fortunes have declined."
And it says that Simmons' various private equity owners have made "around $750 million in profits from Simmons over the years."
But the company has been forced to make deep cuts in its workforce and now Simmons and its employees "face an uncertain future," the Times says.
A story on former Simmons CEO Charlie Eitel notes that he earned "more than $40 million in compensation, bonuses and perks," according to an analysis cited by the Times. The headline is not likely to please Eitel: "An Executive Who Ruled From Afar and Walked Away Rich."
The story on Eitel describes his entertaining customers on his yacht, Eitel Time. It quotes an executive of Thomas H. Lee Partners as defending the pay package and saying Eitel was always accessible to the firm.
Needless to say, all of this makes for fascinating reading.
Here's a link to the Times stories:
http://www.nytimes.com/2009/10/05/business/economy/05simmons.html?_r=1&hp