Clint's Notes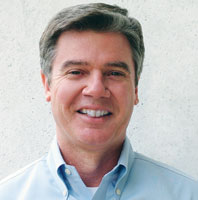 Three things retailers should do yesterday
August 28, 2009
Let's jump right into it, and I should note that all three things cost little more than your time.
Get online if you're not already. Industry forces have now quashed all excuses not to have a Web site. For starters, there's FurnitureDealer.net, which earlier this year started offering furniture retailers free Web sites through its new furnoodle service. At about the same time, the National Home Furnishings Assn. began marketing its new Homefurnishings.com Web portal that will include microsites for its members. While the latter program costs money, NHFA is giving retailers a tiny taste of what can be, by offering connection to a free store locator feature and free retailer microsites tied to the World Market Center's homeyet.com Web site and the national "Is It Home Yet?" advertising campaign. Which brings us to the second thing retailers should do:
Get on board the "Is It Home Yet?" train. For the low low price of zero dollars, your name gets in front of any consumer who goes to the homeyet.com site store locater and punches in a ZIP code that's within a 25-mile radius of your showroom. For the same price, you get a temporary microsite if you're an NHFA member or affiliate member, and you can participate in the September National Home Furnishings Month media blitz and a special 10-day in-store sales event. And finally, don't forget:
HIRE. Two Georgia congressmen have introduced the Home Improvements Revitalize the Economy Act of 2009, which, among other things would provide a tax deduction of up to $2,000 for families with household income of $300,000 or less on qualifying home furnishings purchases. Some 11 additional House members have signed on to co-sponsor the bill. Now unless you just can't support another bailout on principle, you can help get yours by writing your representatives and urging them to support this legislation. But you better hurry. Time may be running out. Some people are starting to think these bailouts aren't such a great idea.