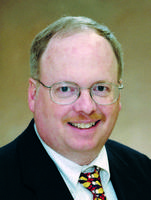 ISPA insider's resignation makes statement
August 6, 2009
Ed Malechek, executive vice president of Carpenter Co., is a serious, thoughtful executive who has devoted many years of work to the International Sleep Products Assn.
Three years ago the spotlight illuminated him when he received one of ISPA's top awards for industry service. I was in the room that day, and I watched as Malechek's peers praised him and applauded his ISPA work.
Now Malechek is back in the spotlight, under less happy circumstances. He announced   that Carpenter has resigned from ISPA and that he has resigned as chairman of ISPA's important Better Sleep Council.
"We have been disappointed in some of the recent leadership decisions and direction of ISPA," he said.
Ed Malechek was the consummate ISPA servant. He did a variety of ISPA jobs, and he brought his grace and dignity to that work.
When a gentleman of his stature and his integrity resigns from a key ISPA job as his company leaves the trade association, it makes a powerful statement.