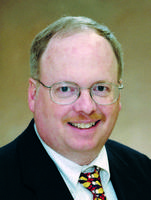 Englander president 'takes stand on principle'
July 29, 2009
Kevin Toman knows his views won't be popular with everyone. But the president of Top 15 producer Englander is sticking to his guns. "I'm taking a stand on principle," he said.
That stand has led Toman to resign as a member of the board of the International Sleep Products Assn., and it has led
Englander to resign as an ISPA member. At issue: A patent infringement lawsuit filed against more than a dozen bedding
producers and suppliers, including Englander, by memory foam leader Tempur-Pedic.
It so happens that Rick Anderson, the president of Tempur-Pedic North America, is currently serving as ISPA's chairman.
Toman believes that the lawsuit compromises Anderson's effectiveness as ISPA chairman. For his part, Anderson says the
lawsuit and his ISPA work are separate issues.
While the ISPA board supports Anderson keeping his ISPA post, Toman is going in another direction. And that direction is to leave ISPA, a very unwelcome development for the trade association.
Say what you will about Toman's decision, but the fact remains that he is a respected industry leader. He's one of the most
knowledgeable and experienced executives in the industry. I've always found that when he shares his views, it's worth listening to what he has to say.